ARC Review: 'Keystone' by Katie Delahanty
January 7, 2020
I received a complimentary copy of the book from the publisher in exchange for an honest review. This does not affect my opinion of the book or the content of my review.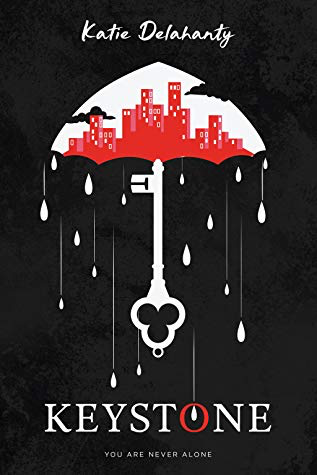 Keystone
by
Katie Delahanty
Published by
Entangled: Teen
on January 7, 2020
Genres:
Young Adult Dystopian
Format:
Paperback
,
ARC
Goodreads
Purchase at
Amazon
|
Barnes & Noble

When Ella Karman debuts on the Social Stock Exchange, she finds out life as a high-profile "Influencer" isn't what she expected. Everyone around her is consumed by their rankings, in creating the smoke and mirrors that make them the envy of the world.
But then Ella's best friend betrays her, her rankings tank, and she loses—everything.
Leaving her old life behind, she joins Keystone, a secret school for thieves, where students are being trained to steal everything analog and original because something—or someone—is changing history to suit their needs.
Partnered with the annoyingly hot—and utterly impossible—Garrett Alexander, who has plenty of his own secrets, Ella is forced to return to the Influencer world, while unraveling a conspiracy that began decades ago.
One wrong move and she could lose everything—again.
---
I was excited to read Keystone by Katie Delahanty since the synopsis of the book intrigued me. It was something different from what I had been reading lately. It's a Young Adult Dystopian, and it involves a world of everyone wanting to have the highest rankings as an 'Influencer.' Unfortunately, if you don't keep up with your rankings or if you do something to have your rankings tank, then you may end up being Unrankable. It's a world where I would not want to live in at all.
The female character in the story, Ella Karman, has been hidden from that world until her parents make her debut into it. She finds out right away that she can't trust anyone when it comes to rankings, not even her closest friend, Deena. Deena ends up betraying Ella, and she has no one to turn to in the book until someone approaches her about a secret school. She's invited to join the secret school called Keystone, which teaches thieves otherwise known as 'Disconnects' (Definition: ones that don't want to be part of Rankings and want to preserve history) to steal everything analog and original history item. This way, they can protect these items in a Vault, instead of having them changed like the Influencers keep doing out in their world.
Ella is going to learn how to become one of those thieves, and she's forced to partner up with the annoying but sexy Garrett Alexandar. Garrett was a mysterious character in the book, and I loved the banter between Ella and Garrett. Garrett is one annoying character, but he won me over on how he protected Ella throughout the story. Ella was confused by Garrett throughout it all, but I knew there was something secretive about why Garrett was all for having Ella as a partner. I loved how Katie weaved everything together with these two at the end.
This book reminded me of the movie The Goonies, and it even references it several times in the book. The Goonieshappens to be one of my favorite movies, and I love watching it every once in a while. I loved the idea of a school teaching about stealing original history items to preserve them in a world of a digital age where everything is about who has the highest-ranking and fake people. It reminds me of what is happening in today's world. It's all about rankings being high and who has the most likes and friends on the Internet.
There is so much I enjoyed about this story and how Katie Delahanty kept me turning the pages, but I don't want to give anything away. If you enjoy Young Adult Dystopian books, then I recommend this book. It's different, which is always a plus for me. The one thing that bothered me was the ending since it left me wanting more, and I was in shock with what happened between the main characters. I needed some answers, and I'm crossing my fingers; there are more books after this one. I need more of Ella's adventures in this world that Katie Delahanty has created for her readers.

This post contains affiliate links you can use to purchase the book. If you buy the book using that link, I will receive a small commission from the sale. It will help sponsor future giveaways but costs you nothing extra. You can read the full disclosure underneath the Privacy Policy.
---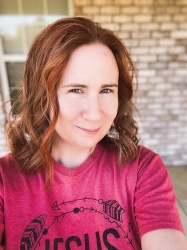 Latest posts by FranJessca
(see all)