ARC Review: 'LAKE' by Michelle Heard
September 22, 2019
I received a complimentary copy of the book from the blog tour host in exchange for an honest review. This does not affect my opinion of the book or the content of my review.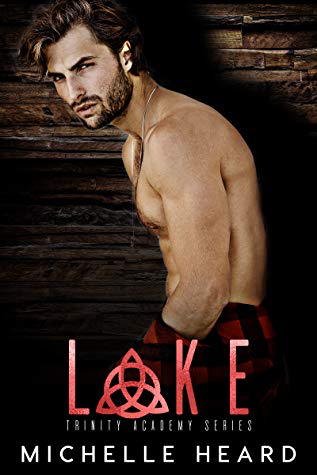 Lake
by
Michelle Heard
Series:
Trinity Academy #3
Published by
Self-Published
on September 16, 2019
Format:
eArc
Goodreads
Purchase at
Amazon
|
Apple

His eyes have the power to undo all the hurt caused by my family.
"Don't let them see you cry."
After months of refusing, I finally agree to move to America, where my fiancé's waiting for me.Just like my mother, an arranged marriage lies in my near future.Just like my mother, I'm probably going to be shoved aside in a couple of years after providing the Cutler family with an heir.
Being a Korean girl from a culture that's very different from the west, it makes me stand out like a sore thumb. There's nothing I can do but to accept the fate arranged by my father and his mistress. My marriage to Lake Cutler will be a business deal and nothing else.
My plan is simple. Make him hate me enough to break off the engagement so I can return to Korea.But I didn't account for those caring brown eyes.What started as a mission to save myself from an unhappy arranged marriage soon turns into a battle to not lose my heart.
I dare him to walk away, but instead, he shows me any bridge can be crossed. #ArrangedMarriage #ColledgeRomance #NewAdult
Please note:This is Book 3 in The Trinity Academy Series.All 3 books are interconnected, and some plots are carried over from the previous 2 books in this series.
Lake finally gets his book and also gets his HEA. I'm so happy for him. It seems it took forever, but it didn't. Thanks to Michelle Heard for releasing all three of these books back to back within seven days of each other. I've been waiting for Lake's story since Falcon's book because he's been my favorite. He's been the quietest of the three, but he has a fight to him. He's like the father of them all because he watches out for everyone else. He even watches out for his soon bride-to-be who he has been arranged to marry. He's about to meet her in this book for the first time. Michelle though wants to make sure readers are introduced to Lee.
Lee is a sweet Korean girl who loves her mother and will do anything for her. One day Lee comes home and finally meets her father, who has never been there for her. He shows up unexpectedly and tells her that she will be married to an American in two years because he is looking for a deal with CRC Holdings. She's being forced to be married to Lake and Lake has no idea.
The minute Lee and Lake meet though, and Lee realizes that Lake is not one of those men that expect anything from her. He wants to see her happy and wants to protect her. He brings her into his world, but he also learns her culture too. He cares for her, even though he hardly knows her. I love Lake so much more after reading his book. Seriously, he is the perfect guy in eyes.
Michelle Heard ended the Trinity Academy Trilogy perfectly with Lake's book. This book will have you go through so many emotions at once. You'll laugh, cry, and get angry. Although, it ripped me to shreds a couple of times. Lake and Lee are perfect together. I loved how everything came together for all three couples in these stories, and I'm sad it's over with now. I loved Falcon, Mason, and Lake, and I also adored their girlfriends. Each guy met their match in their books.
If you are looking for a New Adult College Romance Trilogy with three best friends who end up getting their HEA unexpectedly, then these books are for you. They were not looking for HEA, but they got it. 🙂
---
Story Rating: 5 stars
Steaminess Rating: 2 stars
Standalone or part of series: Part of series and highly recommend reading in order.
Do I recommend this book? Yes.
Will I read other books from the author? Yes.
Tropes/Elements: Arranged Marriage Romance; Millionaire/Billionaire Romance
Hero: Wealthy; Kind; Sexy; Protective; Shareholder of CRC Holdings
Heroine: Virgin; Korean; Vulnerable; Innocent

This post contains affiliate links you can use to purchase the book. If you buy the book using that link, I will receive a small commission from the sale. It will help sponsor future giveaways but costs you nothing extra. You can read the full disclosure underneath the Privacy Policy.
---
---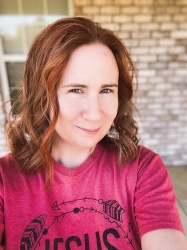 Latest posts by FranJessca
(see all)