ARC Review: 'London Calling' by Veronica Forand
April 4, 2019
I received a complimentary copy of the book from the publisher in exchange for an honest review. This does not affect my opinion of the book or the content of my review.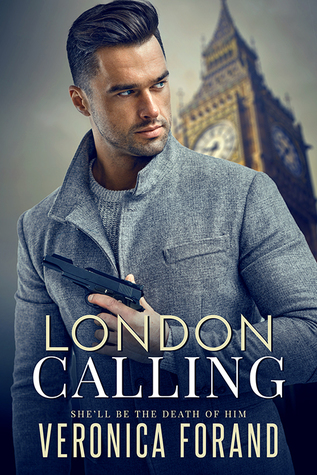 London Calling
by
Veronica Forand
Published by
Entangled Publishing LLC (Amara)
on March 25, 2019
Genres:
Romantic Suspense
Format:
eArc
Goodreads
Purchase at
Amazon
|
Apple
|
Kobo

Small town police officer Emma Ross loves her simple life––but it takes a hard turn into crazy when she's kidnapped by MI6 and is put under the protection of an over-bearing, albeit sexy, Scotsman. A man who believes she's lying to protect her father—a father whom she had no idea worked for British Intelligence and is now missing.
Liam Macknight's partner was assassinated and he's certain Emma's father had something to do with it. But the stubborn woman isn't talking, and she's determined to get herself killed trying to find out the truth. Locking her in a room does no good––he tried that. So he's forced to work with her, even if he's not sure he'll ever be able to trust her.
When he's assigned to kill her dad to protect the identity of British spies in the Kremlin, he knows what little trust they've gained is about to be destroyed forever...
My Review
I've meant to type up this review for a while now, but I always hate typing up lower than 3-star ratings. I was excited to read London Calling because I was looking for something different to read other than other books I've read in the Romantic Suspense genre lately. This was my first book from author Veronica Forand too. The synopsis intrigued me when I read it, so I jumped on the chance to read the book.
Unfortunately, I didn't enjoy this book like I thought I was going to when I started reading it. The first chapter alone I felt lost because the author immediately started the story out with an explosive scene. I was confused because I thought I was going to be introduced to the characters at first, but I didn't feel I even got that in the story.
I didn't connect well with the characters at all in the story too. I usually can connect within the first few chapters or at least within the middle of the book but not in this book. The male character was still shocked with what happened to his partner in the first chapter, and he was forced to protect (and kidnap) the female lead character. There was no real romance, or if there was, I didn't feel it at all with the characters. I thought they should not have hooked up together because they didn't mesh well with each other.
Here's the gist of the story without giving too much away. Liam Macknight's partner was assassinated while on a mission, and now he's been told to kidnap Emma Ross due to her father being taken by the Russians that was supposed to be helping him and his partner. He thinks her father turned on them and now he thinks Emma may know something to and he can't trust her. Although, he has to protect her from the Russians. Emma has no clue what is going on and what her father was into, and she wants to find her father. She's in for a whirlwind of craziness with Liam and the MI6 though.
I'll say this about the story. There is a lot of action, and poor Emma is put through the wringer. I felt sorry for the woman throughout the whole story. I wish I could've loved this story and I wish I could've loved the characters more. It thinks if the characters would've been more lovable toward each other, then I would've enjoyed it more.
As I said, there was no real romance in the story. I would consider this more of a spy-filled, action-packed tale. I'm hoping this is part of a series because the author did have other characters in the series that were introduced.
I may not have enjoyed the story, but other readers may enjoy the storyline though.
---
Story Rating: 2.5 stars
Standalone or part of series: I believe this book may be part of a series, but not too sure at this time.
Do I recommend this book? If you enjoy action-packed books. There's not much of a romance element in this book though.
Will I read other books from the author? I'll definitely check out other books written by Veronica Forand.
Tropes/Elements: Action-Packed; Thriller; Spies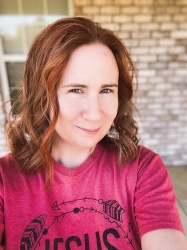 Latest posts by FranJessca
(see all)