ARC Review: 'Phenomenal X' by Michelle A. Valentine
April 21, 2014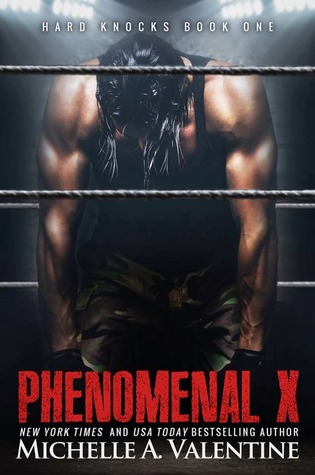 Phenomenal X
by
Michelle A. Valentine
Series:
Hard Knocks #1
Published by
Self-Published
on April 19, 2014
Format:
eArc
Goodreads
Purchase at
Amazon

Good Girl. Notorious Bad-Boy. One Phenomenal Love. From the mean streets of Detroit rises the newest superstar of professional wrestling, Xavier Cold, better known as Phenomenal X. His muscular physique makes men cower before him and woman lose their minds with desire. Anna Cortez is fresh out of college and naive to the harsh realities of the real world. Tired of living under the thumb of her conservative family, she defies them when she accepts a job as the assistant to wrestling's most notorious bad-boy. Phenomenal X has an animalistic nature that even good girl Anna finds hard to resist. One night forced to share a bed in a sold-out hotel, lines blur between them and they quickly learn that one lustful night changes everything and neither one of them will ever be the same.
My Review
Phenomenal X is the first book to Michella A. Valentine's new Hard Knocks series and it definitely was one book I had hard time putting down. Michelle A. Valentine is apart of my new-to-me author Book Bash challenge since I will be in Orlando for Book Bash the end of June and I wanted to read her books before then. This was actually my first book I've read from Michelle A. Valentine and now I need to find time to read ALL of her books. I have plenty of time…and will need to do a binge read for her books. =)
The cover and synopsis of Phenomenal X is what caught my interest one day because I have yet to read something like this book before. I was never a wrestling fan when I was a little, but once I got older…let's just say The Rock and John Cena became a couple of my favorites to watch. Phenomenal X is all about the notorious bad boy, Xavier Cold otherwise known as Phenomenal X who is a famous wrestler and how he meets the sweet and innocent Anna Cortez who is about to change his life.
When reading Phenomenal X, it was all about two people who are complete opposite of each other, but they have some serious sexual tension between each other. They are trying to stay in the "friend zone", but come on could you stay in the friend zone with someone like Xavier looking the way he does? I know I couldn't. How could Anna? She's sweet though and way too innocent, but that is because she was sheltered her whole life. She runs away from her sheltered life to get some freedom. What she ends up getting is the sexy famous wrestler that intimidates her in every way. He makes her be someone different that she's not used to. She's never felt the way she did about someone until Xavier. Xavier feels the same way and he doesn't want to taint Anna though. He's a bad guy. He has a horrible past that still bothers him. He feels he could never have happiness with someone, but Anna makes his life feel so different. Both Anna and Xavier are going to be tested continuously through this book due to their lives having complications. Anna will need to learn how to deal with how Xavier is without prying too much into his life, and Xavier will have to deal with people wanting to ruin his sweet Anna in his world….which includes himself as well.
Overall, this book was very hard to put down. I would have had it finished in one day if it wasn't for me having strep throat and a viral infection. Let's just say being sick came at the worst time. Ugh! Through the pain though, I was able to finish reading Phenomenal X, but for course Michelle A. Valentine left me hanging at the ending. Grrrr! Yup…if you are planning to read this book be prepared for a cliffhanger. Be prepared to fall in love with Xavier even with him being a jerk at times. You will feel sorry for Anna due to what she went through in the book, due to her Dad still trying to shelter her and control her. The poor girl deserved to live her life. I felt so connected to her because she reminded me of myself when I was younger, and how I had to leave home and the only way to do that was to join the Navy.
I give this book 5 full moons and recommend it to NA contemporary romance readers out there. If you are looking for a different kind of read that involves a sexy wrestler, you will definitely need to check out this book. There is some angst in this book, but there is also some very heated moments.
I look forward to what is up next in the series…I need to know what happens between Xavier and Anna.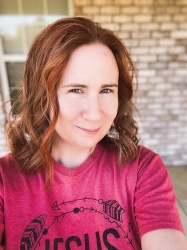 Latest posts by FranJessca
(see all)