ARC Review: 'Remind Me' by Samantha Chase (Blog Tour)
March 20, 2019
I received a complimentary copy of the book from the blog tour host in exchange for an honest review. This does not affect my opinion of the book or the content of my review.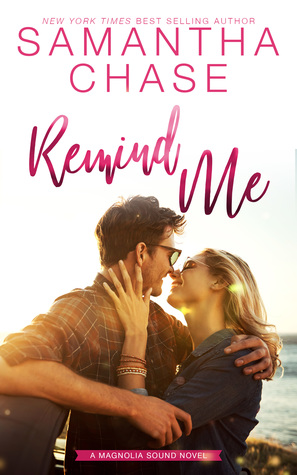 Remind Me
by
Samantha Chase
Published by
Chasing Romance Inc.
on March 12, 2019
Genres:
Contemporary Romance
Format:
eArc
Goodreads
Purchase at
Amazon
|
Barnes & Noble
|
Kobo

It's been years since Mallory Westbrook set foot in Magnolia Sound, but the death of her great-grandfather forces her back. Two weeks to get his affairs in order then she would return to her life in New York. The perfect plan, if not for Jake Summerford—her first love who broke her heart.
Jake always regretted the way things ended with Mallory and now that she's back in town, he's hoping they can put the past behind them. As they reconnect, old feelings resurface and Jake realizes that friendship is only the beginning of what he wants from Mallory.
With one foot out of the door, Mallory is looking for any excuse to leave Magnolia Sound behind. Forever. Will Jake's plan to replace the old, painful memories help him finally show her their love deserves another chance?
My Review
Remind Me is the first full-length novel in Samantha Chase's Magnolia Sound series, and it's the perfect book if you are looking for a Second Chance Romance or even Small Town Romance story.
If you read the prequel story Sunkissed Days, then you would've been introduced to Mallory and Jake already. If you didn't then don't worry you will get caught up in Remind Me on what happened to these two characters. I enjoyed reading the prequel because it introduced not only the main characters of this book but other characters as well in the series. One of my favorites happened to be Zeke the Great Grandfather who happens to play a significant role in this book. It's a short role, unlike the prominent role he played in the prequel. I loved Zeke though because he's the family member that everyone loves and wants to hang out with for all his stories and advice.
Mallory looks up to her Great Grandfather and loves him dearly, but ever since her relationship with Jake went downhill six years ago, she hasn't made much of an attempt to visit her Great Grandfather during the summer as she used to every year with him. Now she'll never have a chance to since Zeke has passed away during a hurricane. She's back in Magnolia Sound, and she's learning that her Great Grandfather had some secrets hidden from the family and even from her. She's also learning that Jake is someone she can lean on during this time that she's grieving her Great Grandfather's death, mainly since he was there when he passed away. Although, it's kind of difficult to keep what happened between them six years ago from appearing again. Mallory still has feelings for Jake, but she has no idea how Jake feels about her.
Both Jake and Mallory have a lot of back and forth in the story, so be prepared for some past moments brought up between the two, especially if you read the prequel story. There were times I wanted to knock some sense into those two. They just needed to get over the past and move into the future. I know one person who got them moving into the future though. I loved how he did it too, but I won't get into it. I loved how Samantha Chase opened up the series by introducing a big family, but with a heartfelt story and how a Great Grandfather got his family got back together. He'll be my favorite no matter what out of all of them.
I'm looking forward to the next book in the series now since I got a sneak peek of it at the end of Remind Me. Here's hoping they get their happily ever after and they keep their inheritance that Zeke left them that they found out he left them during the reading of the will.
---
Story Rating: 4 stars
Steaminess Rating: 3 stars
Standalone or part of series: First book in the Magnolia Sound series. There's a prequel before the full-length, but you don't have to read it. Although, it does introduce Mallory and Jake's summer fling together. It flows into Remind Me. I'm one of those that likes to read in order. Not sure if you like to read in order to with series books.
Do I recommend this book?  Yes.
Will I read other books from the author? Yes.
Tropes/Elements: Second Chance Romance; Small Town Romance.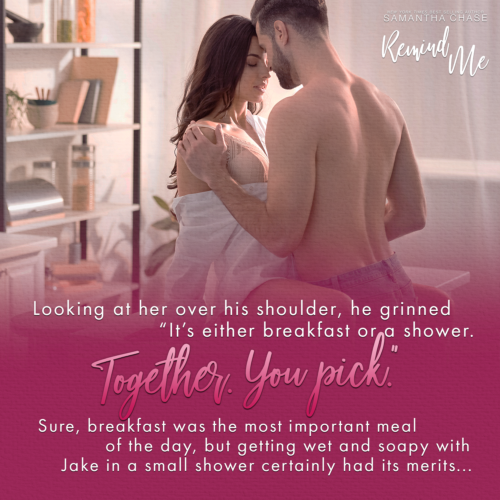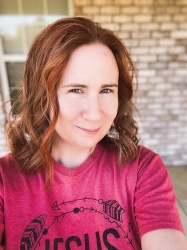 Latest posts by FranJessca
(see all)