ARC Review: 'Save One Thing' by J. Wolf
May 11, 2023
I received a complimentary copy of the book from Valentine PR in exchange for an honest review. This does not affect my opinion of the book or the content of my review.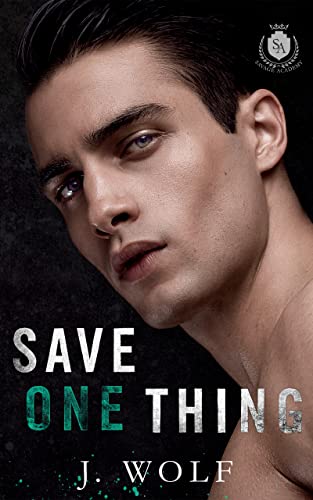 Save One Thing
by
Julia Wolf
Series:
Savage Academy #1
Published by
Self-Published
on May 11, 2023
Genres:
New Adult and College Romance
,
New Adult Romance
Format:
eArc
Source:
Valentine PR
Goodreads
Purchase at
Amazon

I have one simple no boyfriends until graduation. I'm too close to my goal of landing a full ride to college to get distracted now. Besides, I blend in better at the skate park than I do in the hallowed halls of Savage Academy, boarding school for the rich and overprivileged, so staying away from guys hasn't been a problem... Until him. Beckett Savage. Coldly handsome. Forever brooding. I thought he hated me. His attempt to get me expelled two years ago would leave that impression on anyone. But lately, Beckett isn't acting like he hates me. He's watching me with his icy blue eyes, showing up everywhere I go, and getting between me and any other guy who dares to look at me. When he lets me see beneath his untouchable veneer, I'm shocked at what I find. Suddenly, my one simple rule is becoming complicated. Giving in to my feelings for Beckett Savage could either be the beginning of something great...or the end of everything I've worked for. (Save One Thing is a standalone with an HEA. No cheating or Ow drama. enemies to lovers, boy obsessed, opposites attract)
---
This was the first book I've read from author J. Wolf (Julia Wolf), and all thanks to Valentine PR for introducing her to me because now I need to check out her other books/series. I'm usually hesitant to read New Adult Romance now because I've reached the age where I can't relate to the characters since I'm a mama to two girls and turning forty soon. Still, I remind myself that I used to be a teenager at one time, long ago, and I can still read this subgenre, darn it. I still read YA, too, and I don't care what people think. It all depends on my mood, and I was intrigued by the synopsis of this book, which is why I read it.
Storyline/My Thoughts: I'm glad I took a chance on my first book by J. Wolf because I enjoyed reading about a boy that fell first over a girl and the girl being clueless about it. Yes, I gobble the heck out of the trope HE FELL FIRST in romance stories, especially when it's an enemies-to-lovers. The banter, the angst, the eventual coming together when the characters finally admit their feelings or find out the feelings of the others, I'm for all this and more. This was what Save One Thing had, and it was all set at Savage Academy, where the FMC, Luciana, attends on a scholarship and gets to play field hockey. The MMC, Beckett, has been mean to her since they met, thanks to her sister being friends with his brother, and she has no idea why he is the way he is and continues to be the way he is at school, but she tries everything to avoid him. It's hard to avoid him when he makes it a point to be around her whenever possible. He may be a grumpy guy, and she's a sunshiney girl, and they are from opposite sides of the track, but that won't stop the boy from getting on the girl's nerves for his own reasons.
If this book had been only one point of view, I don't think I would have enjoyed it as much as I did. I'm so glad it was dual POV because I loved reading from both characters' POVs and seeing their perspectives on certain situations. Luciana was not looking to have a boyfriend because the girl had goals, and I loved how driven she was with those goals, but life throws her a curveball when the boy that supposedly hates you starts acting strange. I loved Beckett's POV the most, though, and how he was going about winning over Luciana. He did put his foot in his mouth a few times and realized it when it took others telling him what he did.
I liked both characters in this story, even if they were high-school-aged. In this case, they are both eighteen or turning eighteen. I know some readers may be bothered by the age, especially with the sexual content, but they are both adults. One thing I respected the most regarding the MMC, Beckett, was that he was always asked for consent when it came to Luciana. He respected her, and I loved him for it.
One particular part in the book touches on a heavy subject, and it's what happened to Beckett. I felt for his character when I realized what was done to him, and I respect J. Wolf for touching on this in her book. I haven't read many books with this in it. I also loved how Luciana listened to what happened to him and was there for him. Now, the person who did it to Beckett, they definitely deserved worst than what they got in the long run.
I give this book four stars and look forward to more books from this series. I'm so glad I found this book thanks to Valentine PR and found yet another author that I need to check out her backlist. My Goodreads TBR is overflowing, but adding more never hurts. =)
Standalone or Part of Series: It's part of the Savage Academy series, but each can be read as a standalone.
Steam/Spice: 🌶 🌶.5
Genre/SubGenre(s)/Trope(s)/Element(s): Romance | New Adult Romance | Contemporary Romance | Opposite Sides of the Track | Enemies to Lovers | MMC Falls First | Forced Proximity | First Love | Grumpy vs. Sunshine | Athlete MMC | Athlete FMC | Character(s) Ages are 18 and are in High School
Trigger(s)/Content Warning(s): Mention of SA from past | Violence/Fighting | Drug Addict Parent
Would I recommend this book? Yes. I recommend this to readers familiar with Julia Wolf's books and new readers looking for more New Adult Romance books to add to their TBR. Check out the tropes listed and the synopsis that definitely got me intrigued into reading Save One Thing. 
Favorite Quote(s): "All this time, I waited because I knew nothing would compare." 
"I will go to war over this girl. You hurt her, I will ruin you." 

---
---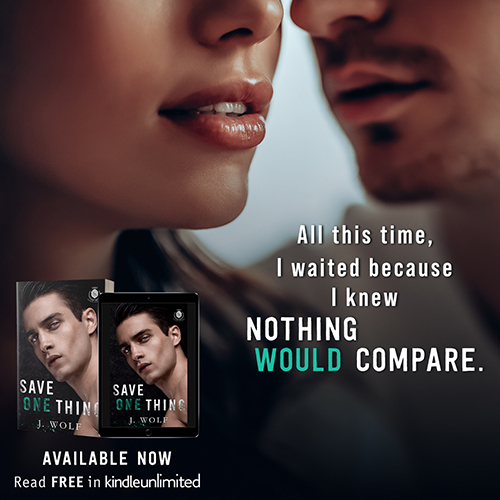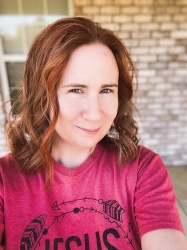 Latest posts by FranJessca
(see all)