ARC Review: 'The Falcon Tames The Psychic' by Candace Colt
October 10, 2017
I received a complimentary copy of the book from the publisher in exchange for an honest review. This does not affect my opinion of the book or the content of my review.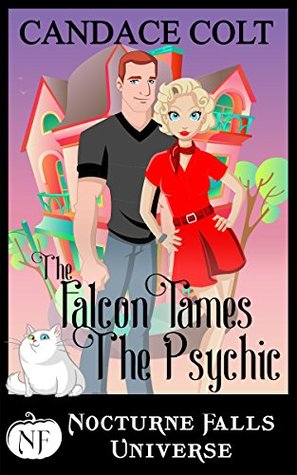 The Falcon Tames The Psychic
by
Candace Colt
,
Kristen Painter
Series:
A Nocturne Falls Universe story
,
Nocturne Falls Falcon #2
Published by
Sugar Skull Books
on September 26th 2017
Genres:
Paranormal Romance
Format:
eArc
Source:
the publisher
Goodreads
Purchase at
Amazon
|
Apple
Brianna Putnam needs a juicy scandal and fast. Up for a promotion at a high-profile tabloid, she has one month to convince a hard-nosed editor that she has the chops for the job. What could be better than a story exposing Nocturne Falls, a town full of magical supernaturals? She has the ideal cover. Her grandmother is Echo Stargazer, and her cousin is Jessica Callahan, long-time residents, and self-proclaimed psychics. No time like the present to meet the family.
Play-boy falcon-shifter Connor Ford is filthy rich with nowhere to be and nothing to do. About to give up on finding his life's purpose, he meets Brianna Putnam, and his passion ignites for the beautiful woman with the strange curiosity about his hometown. When he discovers she's played everyone for fools, Connor arranges a surprise to turn the tables on her.
Finally accepting her psychic gift, Brianna is overcome by guilt after submitting the story. When her editor arrives to see the town for himself, she has a chance to redeem herself. But will it be too late?
My Review
The Falcon Tames the Psychic is Candace Colt's second book to the Nocturne Falls Falcon series (Nocturne Falls Universe). This book involves Connor Ford who happens to be the sexy playboy Falcon shifter that was introduced in her first book to the series. I really enjoyed reading the second book because it definitely was a fun addition to Kristen Painter's Nocturne Falls universe. It helps tremendously, when there is a sexy falcon shifter involved. 🙂
Candace Colt immediately introduces us to the lead female character Brianna Putnam who happens to be in Nocturne Falls for a juicy story, since she is up for a promotion at her high-profile tabloid. Brianna does have an amazing cover for when someone asks why she is in Nocturne Falls. She happens to be the granddaughter of Echo Stargazer. Unfortunately, she comes across the sexy falcon shifter who may derail her plans and definitely her story. It also doesn't help that Connor happens to be downright gorgeous and she may end up changing her mind, when she finds out more about the addicting town of Nocturne Falls.
Candace kept me reading due to Brianna and Connor, but also because of the dilemma poor Brianna was in. Not only because of what she was there for in Nocturne Falls, but due to her getting to know the real Connor. Connor is actually a character I enjoyed to getting to know in this story. I didn't really care for him in the first book, but he definitely won me over in this book and he definitely won over Brianna. (That's for sure!)
Candace Colt is definitely an author I will definitely keep on my TBR list and I hope she writes another Nocturne Falls Universe story. I give this book 5 stars and highly recommend it to PNR readers, readers of the Nocturne Falls series, and fans of shifters. I love reading stories with different shifters and falcons have definitely won me over thanks to Candace Colt.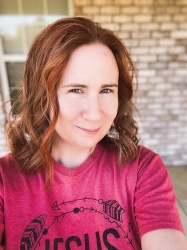 Latest posts by FranJessca
(see all)