ARC Review: 'The Gift' by Elise Marion
February 15, 2013
I received a complimentary copy of the book from the author in exchange for an honest review. This does not affect my opinion of the book or the content of my review.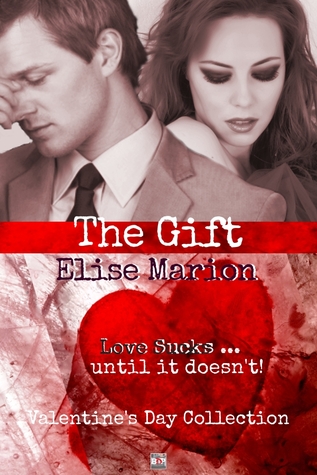 The Gift
by
Elise Marion
Published by
Bottom Drawer Publications
on February 13, 2013
Genres:
Contemporary Romance
Format:
eArc
Source:
the author
Goodreads

All film star Avery O'Dea has ever wanted is a normal home life outside of her career. Meeting Dominic Ramsey, albeit not through the best of circumstances, has made that dream a reality. A few months into their marriage, she's finally living the kind of life she's always wished for off-screen. So when their first Valentine's Day comes around, she expects nothing less than what other girls get on the most romantic day of the year: chocolates, flowers, seduction … the works!When Dominic Ramsay first met his beautiful wife, Avery, he was a struggling photographer and was able to devote much of his time to supporting her demanding career. Track forward twelve months and Dom is now very much in demand after successful showings of his work. He's been offered the chance of a lifetime to work on a shoot in Paris and accepts the job, even though he's been away from home a lot in recent times. Valentine's Day is just commercialism gone mad, he reasons, and he's sure Avery won't mind that they celebrate on a different day.Avery is crushed when the gift she receives from Dom makes her wonder if he knows her at all. Dom starts to wonder if Avery liked him better when he could devote much of his time to her. A chance meeting in an airport and advice from the most unlikely of sources just might make them realize what they have to hold on to and that the best gift of all is right under their noses?
My Review
If you have read "The Secret Life of Avery O'Dea" you'll love this short sequel of Avery and Dominic.
You'll find out what happened to two of my fave characters from 2012 and how even our fave book characters have a fallen out every once in a while, especially when it comes to Valentine's Day.
Dominic Ramsey and Avery O'Dea are living their lives as a married couple now.  Avery is finally living a normal life with a normal guy until Valentine's Day comes around and she realizes that maybe her normal life was not what she expected.
Dominic though is now living his dream come true with his photography and traveling around the country and world.  Unfortunately, he is about to find out the truth about Valentine's Day and why it means so much to Avery and why he should not be taking that trip to Paris.  It takes an unlikely source to help Dominic understand Avery and what really matters to her.
This short book about Dominic and Avery are a perfect read for Valentine's Day and any time you just need a great romance story.
Elise Marion gives you a book that gives you relationship dramas that could happen to anyone, especially during the holiday of love.  You know you've had those moments where you look at your spouse/partner in shock for what they got you for V-day or even forgot that it was V-day.
It takes an outside source for Dom to realize what Avery actually wants for Valentine's Day.
Oh…and the real gift at the end, is beyond sweet and I was ecstatic to find out what happened to Dom and Avery in this sequel.
Although, Dom was such a jerk at first to Avery.  Grrr!!!  I was about to go into the pages of the book and knock some sense into him.
You even get find out what happened to Avery's ex-husband, Ryan.
Elise Marion delivers yet another story that will have you turning the pages to find out what happens next.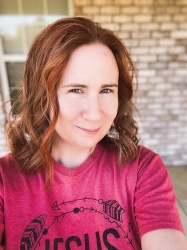 Latest posts by FranJessca
(see all)