ARC Review: 'The Secret Life of Avery O'Dea' by Elise Marion
August 30, 2012
I received a complimentary copy of the book from the publisher in exchange for an honest review. This does not affect my opinion of the book or the content of my review.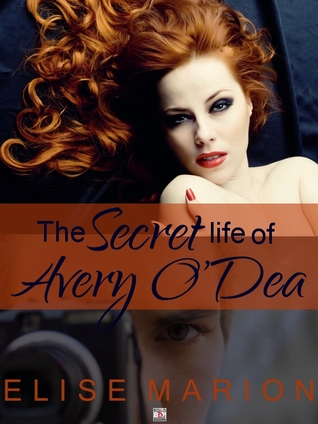 The Secret Life of Avery O'Dea
by
Elise Marion
Published by
Bottom Drawer Publications
on August 28th 2012
Genres:
Contemporary Romance
Format:
eArc
Source:
the publisher
Goodreads

Photographer Dominic Ramsey is having a bad year. His car won't start, the rent is weeks overdue, his girlfriend dumped him, and photography jobs have been few and far between. Moonlighting as a paparazzo to scrape up some extra cash isn't exactly going well; there's only so much money to be made in photos of tacky celebrity outfits.
Avery O'Dea has led her life in front of the cameras since shooting to stardom in her first romantic film. When her on-screen romance becomes something more she and her Hollywood beau are, at least the way the magazines tell it, a match made in heaven. So what if Avery's had to convert to Ryan's vegan lifestyle publicly in order to solidify the relationship to the public eye? So what if she's had to make a few sacrifices in order to achieve the Hollywood dream?
When a daring photographer catches her in a lie and exposes the truth of Avery and Ryan's relationship to the world, Avery realizes just how tired she is of being 'America's Sweetheart', and the elaborate cover-up becomes a burden that she no longer wishes to bear. As she locks eyes with the photographer that set her world on fire with a single photo, she begins to long for more from life; passion, love, and the freedom to live her life as she pleases.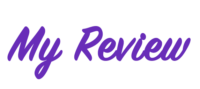 I enjoyed this book. I finished it in one day…but I could have completed it in a couple of hours, unfortunately, though…my daughters had other plans for me the day I read this book. "The Secret Life of Avery O'Dea is a book about a movie star, Avery O'Dea who has been spotted out in town by a paparazzi photographer She is seen with something that the photographer could get her in trouble for and the meantime, make the photographer some extra cash. The photographer is Dominic Ramsey who is barely making it. He has been having a rough year and when he spots America's sweetheart shopping at the grocery shopping. He can not help but snap some incriminating photos of her. Unfortunately, now Avery must come up with a way to fix what has been done before more secrets come out of the bag, which includes secrets that may jeopardize her career and her boyfriend, Ryan. I could go on more about this book, but I do not want to give away too much. I clicked with both characters right away in the book and felt terrible for both of them. Dominic for having to go through the rough times, he was going through and Avery because she was hiding so much from the public to get the right publicity. When they meet each other, they both can't stop thinking about each other. They end up running into each other several times later. The character who ticked me off was Ryan, Avery's so-called love, who was a jerk to her because he was hiding a secret as well. The worst part…he was making Avery change her life to adapt to his life. Grrr! In the end though…well…you'll have to read it and find out what happens. (I'm not giving it away…sorry)
=) I've read Elise Marion's paranormal romance and historical romance books before and I love this contemporary romance she wrote. =) She is one fantastic writer who can write books that keep you hooked from beginning to end. She amazes me also with how fast she writes her books and pushes them out to publish. I'm so happy for her as well since she is being released through Bottom Drawer Publications with this book. Congrats, Elise!!! If you're a contemporary romance addict, you'll need to buy this book. I highly recommend it. (Oh and let me not forget that this book does have some steam to it.) =) Every book Elise Marion has written since last year, has been FANTASTIC!
I look forward to more books from her shortly. I received a complimentary copy of "The Secret Life of Avery O'Dea from the author in exchange for an honest review.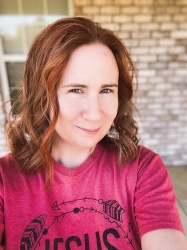 Latest posts by FranJessca
(see all)