ARC Review: 'The Truth About Cats and Wolves' by Alethea Kontis
January 26, 2017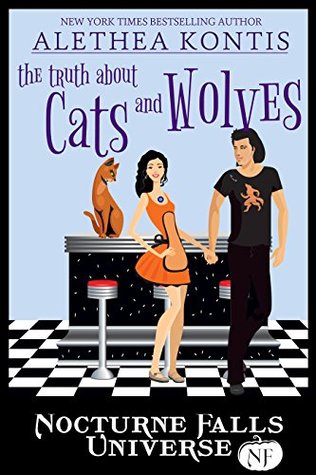 The Truth About Cats And Wolves
by
Alethea Kontis
,
Kristen Painter
Series:
A Nocturne Falls Universe story
Published by
Sugar Skull Books
on January 24th 2017
Genres:
Paranormal Romance
Format:
eArc
Goodreads
Purchase at
Amazon
|
Apple

Like many paranormals of Greek descent, Kai Xanthopoulos will not know her true nature until her young powers fully manifest. Unlike her parents—and much to the dismay of her stray cat best friend—Kai has chosen not to spend the rest of her life at the diner in Nocturne Falls. She takes a job at Delaney's Delectables instead, a decision that puts her directly in the path of a fugitive werewolf that could change her destiny…
Finn Kincaid is cursed. Literally. Accused of murdering his pack-brother, beaten and left for dead in the woods, he runs to Nocturne Falls to seek sanctuary with the one cousin who successfully got out of Tennessee: Ivy Merrow, the sheriff's wife. On his way there, he's drawn off course by a girl with no idea how much power she possesses, both within herself, and over him.
Together, Kai and Finn must find a way to break the curse and fight their fate, without destroying each other—and their future—in the process.
My Review
I really enjoyed Alethea Kontis' take on the Nocturne Falls Universe in The Truth About Cats and Wolves. Althea did a fantastic job on keeping to Kristen Painter's Nocturne Falls books and she also wrote some really interesting characters and storyline that kept me flipping the pages on my kindle
First off, Alethea grabs my attention with the female character Kai Xanthopoulos, who is of Greek descent. She doesn't quite know what her powers are going to be, especially since her parents have some very interesting powers in the story. Although, once you do find out what she is in the story, you'll be in shock. (I was hoping for a character like Kai and Alethea definitely created quite a character)
Then there's the handsome Finn Kincaid, who has traveled from Tennessee to be with his cousin and hopefully get rid of this darn curse he has. Unfortunately, Finn breezes into Nocturne Falls in trouble already with the sheriff. It also doesn't help, when he ends up kissing Kai, while she's working.
The two characters are kind of insta-love story, but not too much. Kai is more confused by everything and it doesn't help when Finn is a wolf shifter, and they are known to be troublesome and of course handsome.
The Truth About Cats and Wolves leans more into the Young Adult genre because of how young the characters are in the story and also the storyline. I really enjoyed this story and look forward to reading more from Alethea Knotis. In fact, I need to check out the other books she's written. 🙂
This is the second book out of the Nocturne Falls Universe stories that I've really enjoyed and can't wait to read more. I just can't get enough of this town and his amazing paranormal creatures that celebrate Halloween year around.
I give this book 4.5 stars and highly recommend it to readers that enjoy the Nocturne Falls series and also enjoy Alethea Knotis books.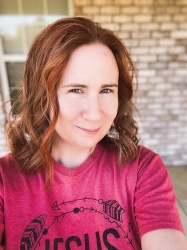 Latest posts by FranJessca
(see all)