ARC Review: 'The Witch Rescues Her Werewolf' by Cate Dean
January 21, 2017
I received a complimentary copy of the book from the author in exchange for an honest review. This does not affect my opinion of the book or the content of my review.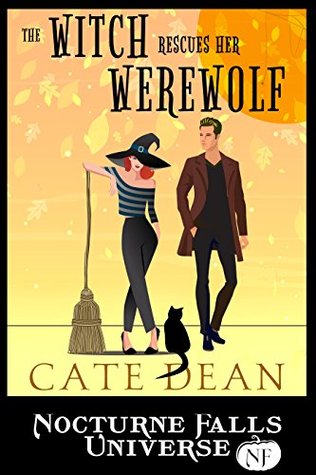 The Witch Rescues Her Werewolf
by
Cate Dean
,
Kristen Painter
Series:
A Nocturne Falls Universe story
Published by
Sugar Skull Books
on January 24th 2017
Genres:
Paranormal Romance
Format:
eArc
Goodreads
Purchase at
Amazon
|
Apple

Lidia Reston's magic is fading.

She hopes that a move to Nocturne Falls will help her find out why – and maybe get some of it back. But when a sexy werewolf crashes into her life – literally – she realizes that the quiet life she had planned just flew out the window. And she learns that there's more than one kind of magic.

Harrison Grey has always been clumsy, and has been the star of many jokes since he tripped over his first branch. Now, as the owner of a shop selling interesting keepsakes to the tourists, he can at least go about his day without embarrassing himself. Until he tumbles at the feet of a beautiful new resident.

Her humor, and her acceptance, restore his belief in himself. When he learns of her recent loss, he helps her find the person she can be, with or without magic.
My Review
Thanks to Kristen Painter for introducing Cate Dean, who is a new to me author, by having her write a Nocturne Falls Universe story. 🙂 One of my favorite PNR fictional town ever.
The main gal character Lidia Reston is a witch now living in Nocturne Falls. She's hoping to find away to restore her powers that are disappearing. She has no idea what is happened to them. She ends up having a handsome shifter, Harrison Grey fall at her feet who can't actually shift due to an incident that happen to him with his cousin. There a perfect couple, right? Well, they kind of are perfect. They both have flaws about them and they both have a troubled family member or ex boyfriend.
I did enjoy reading about these two in The Witch Rescues Her Werewolf, but the characters didn't grab my attention like the rest of the Nocturne Falls character have. Their love was an instant love, where they already know they love each other. Harrison also was kind of obsessed with Lidia. There was something else that was mentioned in the story (but don't want to give anything away).
The craziness of what poor Lidia was what caught my attention in the story. The truth on what was happening to her powers and the ending. I liked also how the characters I've loved from Kristen's Nocturne Falls series appeared too. Cate Dean did an amazing job on having them help out with Lidia's dilemma and also Harrison's dilemma too.
Overall, I give this book 3.5 stars and recommend it to readers who love the Nocturne Falls series. If you are a fan of Cate Dean too, I highly recommend this book, even if you've never read Kristen's Nocturne Falls series yet. Hey, just maybe you'll start reading the Nocturne Falls series after you read this book and fall in love with the town that celebrates Halloween all year around. My youngest daughter would definitely move there since she's obsessed with Halloween.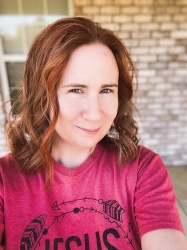 Latest posts by FranJessca
(see all)