ARC Review: 'Uninhibited' by Melody Grace
July 21, 2014
I received a complimentary copy of the book from the blog tour host in exchange for an honest review. This does not affect my opinion of the book or the content of my review.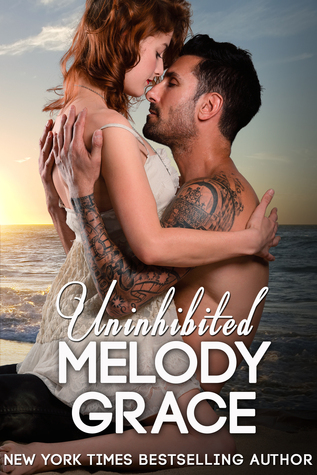 Uninhibited
by
Melody Grace
Published by
Melody Grace
on July 21, 2014
Format:
eArc
Goodreads
Purchase at
Amazon

Fall in love with Beachwood Bay -- the USA Today bestselling series by Melody Grace!
He'll teach her a pleasure beyond her wildest dreams…
Alicia Wright isn't the kind of girl to make out with a stranger in a dark alley. She's spent years playing it safe, pining after the perfect man – who's about to marry someone else. She doesn't know how to move on, until a sexy stranger turns her world upside down with a wickedly tempting proposition…
She'll rescue him from the edge of oblivion…
Rock star Dex Callahan swore his days of fame and debauchery were behind him, but the spotlight keeps calling his name. Determined not to fall into his old life, he goes looking for distraction -- and finds an intoxicating red-head with a mouth made for sin. One kiss could never be enough, so Dex offers her a deal: spend one week with him, and she'll forget her old flame ever existed.
Together, they'll ignite a passion that will change them forever…
No rules. No limits. As the whirlwind week of pleasure unfolds, Alicia discovers a desire she never knew existed – and the tortured heart Dex hides behind his charming smile. But can old loves so easily be replaced? And when the week is over, will their bond be strong enough to weather the storm?
Melody Grace returns with her sexiest book yet!
*This book contains adult situations and explicit content. 17+*
My Review
Melody Grace writes a New Adult novel about two people who live two different lives, but need each other more than ever.
Dex Callahan – A tortured rock star in hiding trying to regroup his life back together, after losing it for a while on tour. He is enjoying his life away from the fans and being apart of the band, but he is still tormented from what happened one night when things out of control. He blames himself for what happened and now he is giving up his music career to stay away from the dark thoughts that plagued him. He never thought a young woman who make his world turn right upside again and he's determined more than ever to have her. He's going to have to win her over, by getting her to forget about someone else.
Alicia Wright – A girl who has been pining over her best friend for years, but was too scared to tell him is now watching him marry another girl. She's drowned herself in work and watched all her friends move on with her lives. She has one night of passion though with a sexy rock star and can't forget about him, even though her heart is still with her best friend. She is given a chance to forget about him for a week with Dex Callahan and she takes it. She may end up regretting it later, but she's tired of not having time for herself. She wants a life like everyone else.
I loved the first meeting of Dex and Alicia in Unrequited because they both were complete opposites. Alicia had her heart set on a guy that didn't know she loved him, which bothered me in the story because she kept pining over him. All it took though, was the bad boy Dex Callahan taking her out of her comfort zone to realize she had someone that really cared about her. Oh boy, Dex sure knew how to make her forget even for a little while. One particular scene was when they were on the boat together. (VERY steamy!) All through their time together, I was thinking Alicia needs to see what is right in front of her and forget about the guy she couldn't be with. Melody definitely gave all the tension, angst, and steam that a New Adult has into Alicia and Dex's story. I stayed up all night to finish this book, so I can finally find out if Alicia would get her HEA and Dex as well. Dex had a secret that wasn't told in Unrequited, so after finding out what it was, I felt for him. He had been through a lot and it took someone like Alicia to make him realize he didn't do anything wrong. The part where Dex finds out who Alicia has been in love with…well…I will admit I cried on how it was handled. Poor Alicia was trying everything to get some words in, but it was already too late.
Both Alicia and Dex were amazing together and Melody did an amazing job on getting these two characters to finally see the light. I loved every bit of this book, and only wish these two have a cameo in the future books in the series. I look forward to reading Teagan's story next (Dex's sister) because she played a bit of a part in this book that I loved how forceful she was. Here's hoping the guy she ends up with can handle her personality.
I give this book 4.5 moons and highly recommend it to New Adult readers out there. This book can be read as a standalone, but I highly recommend you at least read Unrequited first. You don't want to miss out on Alicia and Dex's first moments together and how they met. =)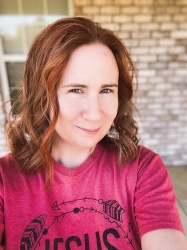 Latest posts by FranJessca
(see all)