ARC Review: 'Until There was You' by Jessica Scott
September 7, 2012
I received a complimentary copy of the book from Netgalley in exchange for an honest review. This does not affect my opinion of the book or the content of my review.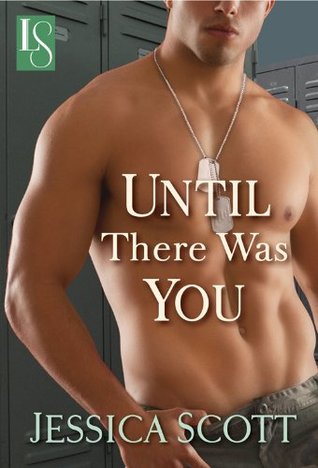 Until There Was You
by
Jessica Scott
Series:
Coming Home #3
Published by
Loveswept
on October 8, 2012
Genres:
Contemporary Romance
Format:
eArc
Source:
Netgalley
Goodreads
Purchase at
Amazon
|
Apple

From the author of Because of You comes an all-new contemporary eBook romance. Though he plays by the rules, she's not afraid to break them. Now these two strong-willed military leaders will prove that opposites attract . . . even under fire. A by-the-book captain with a West Point background, Evan Loehr refuses to mix business with pleasure—except for an unguarded instance years ago when he succumbed to the deep sensuality of redheaded beauty Claire Montoya. Since that brief lapse in judgment, Evan has been at odds with her. But when he is asked to train a combat team alongside Claire, battle-hardened Evan is in for the fight of his life. Strong, gutsy, and loyal, Captain Claire Montoya has worked hard to achieve her high military rank. In Evan Loehr, Claire sees a spoiled commander who puts the rules before everything else—including his people. Army orders force them together and Claire soon discovers that there is more to Evan than meets the eye. He too has dark secrets and deep longings. For all their differences, Evan and Claire share two crucial passions: their country and each other. Includes a special message from the editor, as well as excerpts from these Loveswept titles: Blaze of Winter, The Devil's Thief, and Santerra's Sin.
1922 KB
My Review
 I was excited to read the next installment to Jessica Scott's Coming Home Series.  I enjoyed the first book.  ( I had a hard time putting down the first book while reading it on my Kindle)  =)Captain Evan Loehr is followed by the book Captain in the Army.  He comes across a redhead one day and is astonished that is she is also in the Army as well.  He has always said to himself, that he would not mix business with pleasure, but the redhead keeps tempting him to give up that saying.  He ends up going on deployment with the redhead a couple of times and those times he butts heads with her a lot.  Now he is forced to deal with her again during training in Colorado.
Captain Claire Montoya, who used to be in the Army as enlisted, has worked hard to put on her Officer rank.  She is all about the Army, and she wants to help train her friend, Sara's group in Colorado, but Claire does not like the schedule the Colonel has for them.  She has Captain Evan out to tell her how it is supposed to be done, but of course, she does not have it.  She remembers meeting him years ago and being on deployment with him.  While working with him, she gives him the nickname of "Captain America" because he is always following the rules and making everyone else follow the rules.  One night though, Claire has to help her friend out, Reza, who is going to end up getting in trouble in the Army.  She had considered him family since they met when she was enlisted.  Evan helps her with Reza, but in the meantime, he gives her a lecture on what she should have done. My thoughts on "Until There Was You" because I do not want to post any spoilers about this book…is that I liked the book.  I did not have as much as a connection with the characters like I did with the first book, but I did enjoy the storyline of the book. I found myself holding back tears when I heard the dark secret that Evan was trying to hold back.  He has been harping on it since he was a teenager and Claire managed to get it out of him.  Claire also has a secret that she has been hiding.  It explained why she felt compelled to help her friend, Reza out a lot. I love how Jessica Scott, writes about the training of what Claire and Evan were doing in Colorado and how I felt like I was there when the characters were trying to conduct the training. What Claire does at the end for her friend, I found surprising.  I do not think I would have the guts to take the blame of it.  She did care about Reza, and it took someone else stepping in to tell Reza what Claire was about to do for him.
Evan is a character who needed to lighten up in the book, but once he's secret came out, I understood him better. The supporting characters in the story were not like the supporting characters in the first book.  Reza was getting on my nerves on what he was doing and then LT Engle who is in the story also, and she was hard to understand at first until the end when she had a secret as well. The Colonels in the story were scary. LOL. I felt compelled to stand at parade rest with them when they handed butt chewing to the characters.  LOL This was a delightful read, and I look forward to the 3rd book in the series.  =) If you're a contemporary military romance reader, you need to check out these books.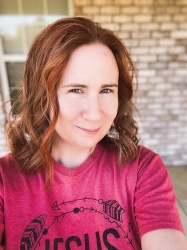 Latest posts by FranJessca
(see all)