ARC Review: 'Until Trevor' by Aurora Rose Reynolds
January 9, 2014
I received a complimentary copy of the book from the blog tour host in exchange for an honest review. This does not affect my opinion of the book or the content of my review.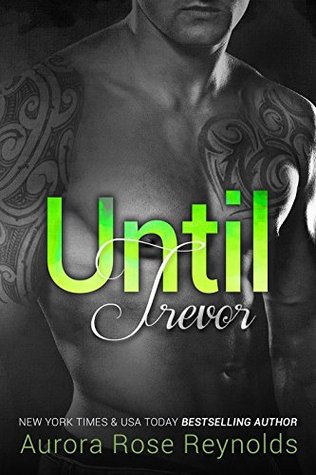 Until Trevor
by
Aurora Rose Reynolds
Series:
Until #2
Published by
Self-Published
on December 15, 2013
Format:
eArc
Goodreads
Purchase at
Amazon

Trevor Mayson had his life planned out - make the family business successful and play the field for a few more years before eventually settling down. Then he sees her. Liz Hayes was beautiful, shy and everything that he could ever want...but she didn't fit into his plans. After Trevor painfully rejects her, Liz finally starts to move on, but Trevor is finding it difficult to truly let her go. It seems the more he tries to stay away, the more intense his feelings for her become. Like a stretched rubber band, he can only take so much before snapping.
Liz Hayes is done waiting for Trevor and isn't interested in getting her heart broken by him again, but Trevor is making it difficult for her to forget him when he shoves his way back into her life.
Can Trevor prove to her that he is worth falling in love with again, and is he ready to change his life plan to let her into his heart?
My Review
Until Trevor is the second installment to the Until series by Aurora Rose Reynolds. In Until Trevor, it is all about Trevor Mayson and who he has fallen for in this installment of the Until series. Trevor is known to be the player in town, hooking up with every girl out there, but that is about to change due to the one girl. He ran from her though, the minute she mentioned something that freaked him out. He did not want to end up hurting Liz. Liz though is having problems of her own, and when Trevor gets word she's working at a strip club…he wants to find out why.
Trevor is a very over-bearing, highly-jealous alpha male character. It seems to be the most significant trend with the Mayson brothers since Asher was the same way in Until November. Although, it seems Trevor takes it to the extreme with Liz. He was way too alpha at times. He even went as far as throwing her across his shoulders, whenever she did not want to listen to him or go somewhere with him. He is what you definitely would consider a caveman, and Liz even described him to be like that at times. Liz knew how to handle him though, and I do have to give Trevor. This …he had his way in the bedroom, bathroom, and several other areas that he happened to have intimate moments with Liz. One particular scene would have involved a skunk if Liz had not of stopped Trevor from getting down to business. I was in tears laughing because Liz was trying to get Trevor to understand what was there near them and he was so focused on her.
Liz was a very strong-willed female character, but she did get under my skin at times, especially when Trevor mentioned kids. She kept her feelings about kids until much later on in the book. I gave her props during one specific situation though ( or two…but the last situation was the funniest). She got her revenge on Trevor's ex-lover, and I have to say the ex-lover was getting on my nerves, and she got what was coming to her. Grrr!! I cannot stand girls that are like that and Aurora wanted me to go through the book at times and strangle that crazy girl, Jules. LOL
I enjoyed reading about Trevor Mayson's happily ever after, but I did not connect with him as I did with Asher. He felt too alpha male to me…and love alpha males, but Trevor scared me at times with his jealousy and protective ways. I felt Liz's pain on what he continuously did to her. There were times I was confused when reading Until Trevor due to what was happening with Liz's brother and some of the scenes went by really fast. I did eventually understand some of the scenes that went by fast. With Liz's brother situation though I wanted to smack him around a bit.
I will say this…but I think I already said something about it…Trevor knows his way in the bedroom. (fans self) =) So many sexy moments and hot bedroom scenes.
I give Until Trevor 3.5 moons and recommend it to New Adult readers out there. I recommend you read in order though because you'll want to know Asher's story too.
Be ready for a very steamy book with lots of panty dropping scenes, revenge moments that involve tires going missing and hair being cut, and some hilarious moments between the characters.
I look forward to reading the next Mayson brother's book, Cash =) I got a little taste of him in this book and who he is supposed to end up with after reading this book. I'm curious about what he is going to do, and Aurora gives a rundown in the epilogue on what is happening to him.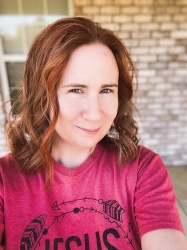 Latest posts by FranJessca
(see all)