ARC Review: 'Wild Saint' by Luna Kayne
October 29, 2022
I received a complimentary copy of the book from in exchange for an honest review. This does not affect my opinion of the book or the content of my review.
This book may be unsuitable for people under 18 years of age due to its use of sexual content, drug and alcohol use, and/or violence.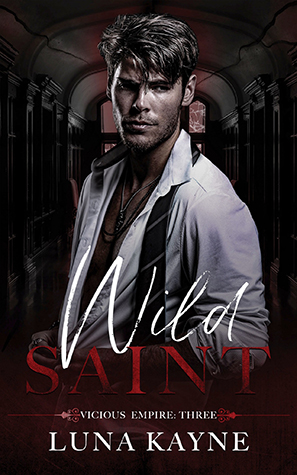 Wild Saint
by
Luna Kayne
Series:
Vicious Empire #3
Published by
Kayne Publishing
on November 1, 2022
Genres:
Dark Mafia Romance
,
Dark Romance
,
Dark Romantic Suspense
Format:
eArc
Goodreads
Purchase at
Amazon

SHE BEAT HIM AT HIS OWN GAME ONCE.NOW IT'S ROUND TWO,AND THIS TIME THEY'RE PLAYING DIRTY.
DAGEN SAINTFive years ago, Nyla stole two million dollars from me and disappeared.Now she's resurfaced, and I'm determined to settle her debt…one way or another.Hiking in the mountains in my underwear while being hunted by hitmen wasn't something I thought we'd be doing when I woke up this morning, yet here we are.If we can settle our issues and work together, we just might make it out alive—if we don't kill each other first.
NYLA JENSENI conned the con five years ago, but he took something I wasn't prepared to leave behind—my heart.Now I'm stranded in the wilderness with the one person who has every reason to hate me, and we have no choice but to work together, or we're dead.It turns out surviving the elements and the men who are searching for us is the easy part.The hard part is being close to Dagen, coming clean, and looking him in the eye. Those same eyes I see every time I look at the daughter he doesn't know we have.
* Wild Saint is the third book in the Vicious Empire dark romance family saga series.
---
Wild Saint is the third book in Luna Kayne's Vicious Empire series. If you have not read the first two books in the series, do before diving into Wild Saint because the storylines continue in each book. Yes, you get different couples, but you will need clarification on the storyline that continues throughout each book, and that is why you need to start with Cruel Saint.
Storyline/My Thoughts: This time around, we have Dagen chasing after Nyla in Wild Saint. Nyla is going to give him a run for his money, literally. He lost out on two million dollars years ago, and now he's having to chase after her because she has something his family needs. The last time he saw her, he had just done some things with her, and she ups and leaves him chained to a tree. Nyla, you won me over after finding that out. Anyone who can best Dagen Saint won me over immediately. I couldn't wait to learn more about her character. She has her own drama she's dealing with and has her secrets she's trying to keep hidden from Dagen at first until she realizes he's not what she expected. I could understand her hesitancy. I would have done the same thing in her shoes after I found out the man I made love to comes from a crime family. She did the right thing.
In this book, Dagen runs into Nyla again after she takes what his family is after, and he confronts her about it. The issue is someone is hunting Nyla for the same thing, and they want to harm her to get it. Dagen will do anything to protect her. Nyla suspects he's only protecting her for what she has, but this man is madly in love with her. He can't get over that one night they had together. I bet he couldn't after he was chained to a tree for a while. He probably couldn't wait to get back at her in the bedroom, which he does by worshipping her in different ways. He's a dirty talker in the bedroom and has Nyla questioning why she finds him so attractive with the words coming out of his mouth.
I love Dagen and Nyla in this book. They had trust issues at first but opened up eventually because they were forced to get back home when they were on the run in Canada. There are so many twists and turns in this book. Things are falling into place with the big storyline that has been happening in this series. That ending shocked me, and I need the fourth book immediately now. I was not prepared for that ending. Luna Kayne, I never expected that, and I loved how you through me for the loop.
I'm so glad I found this series when I did and found Luna Kayne. These Saint brothers and the trouble they have gone through in these books. I feel for them. Every one of the Saint brothers deserves a HEA and revenge on the one who has been trying to harm them and their loved ones since day one. I hope the final book, which happens to be Lennox's book, has that certain someone getting what is coming to them. I can't wait to read Lennox's book, especially since the woman he's madly in love with will not make it easy for him. I'm all for it.
If you have yet to read this series and are a fan of Dark Mafia Romance books, you need to read this series.
I give Dagen and Nyla's book five stars and will leave you some favorite lines from the book that should convince you to try this book/series.
"Last time, we fucked on your terms. This time, we fuck on mine."
"Bad girl. You must be made to understand when you are not in charge—and, baby, you are not in charge here."
"There's my kitten. I've missed my pussy. I love it when your body purrs for me."
This isn't gentle; it's pure need, carnal desire, and primal possession. He fucks me as though he's consuming me whole, and I give myself over to him.
Standalone or Part of Series: It's part of the Vicious Empire series, and I highly recommend reading in order.
Steam/Spice: 🌶 🌶 🌶 🌶
Trope(s)/Element(s): One Night Stand. Forced Proximity. Cat & Mouse. Crime Family. Second Chances. Family Saga. Mafia Romance. Dominance. Punishment. Spanking. Anal Sex/Play. Degradation. Praise.
Cliffhanger: Yes.
Would I recommend this book? Yes. If you enjoy Dark Mafia Romance, which has suspense with a dominant, protective, dirty talker MMC, this book/series is for you.

This post contains affiliate links you can use to purchase the book. If you buy the book using that link, I will receive a small commission from the sale. It will help sponsor future giveaways but costs you nothing extra. You can read the full disclosure underneath the Privacy Policy.
---
---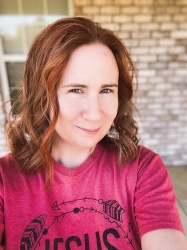 Latest posts by FranJessca
(see all)