ARC Review: 'Wish I May' by Lexi Ryan
October 30, 2013
I received a complimentary copy of the book from the blog tour host in exchange for an honest review. This does not affect my opinion of the book or the content of my review.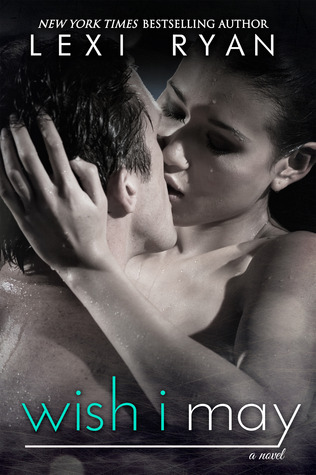 Wish I May
by
Lexi Ryan
Series:
Splintered Hearts #2
Published by
LLC
on October 4, 2013
Format:
eArc
Goodreads
Purchase at
Amazon

New adult romance from the New York Times and USA Today bestselling author of Unbreak Me. Due to sexual content and heavy subject matter, this book is intended for mature readers. ~ ~ ~ Nothing about her says cute. Everything about her says sex. And mine.
I never thought I'd see her again. Didn't think I wanted to. But the moment Cally Fisher returns to New Hope, I know I could forgive her the most unthinkable secret, if only she would tell me.
This time, I'm fighting for her.
After seven years. After breaking his heart and dismissing my own, I'm still very much his.
I never intended to return home, but to help my sisters, I'll confront my past...and William Bailey, the man whose eyes remind me of the girl I was, the things I've done, and the future I've lost. This would all be easier if William hated me. But he wants to be in my life, my secrets be damned.
If he learns the truth, it will destroy him.
My Review
Oh my…I should be used this kind of books making me a sobbing mess, but Wish I May definitely made my mascara run. Between what Cally has had to go through in this book and then knowing what William has been through…Cally and William definitely were meant to have a second chance together.
Wish I May is a story about a girl named, Cally, who has been living a life of trying to take care of her two little sisters because both of her parents are not up to it. She has had to make choices that other people would frown upon, so she could have a roof over her sisters' heads and food on the table. Now, that her mother has passed away, she is forced to take the girls back to their father, who has never really been there for them and to their hometown. The minute Cally is in town though, she runs into William, her ex-boyfriend. She happened to break his heart over seven years ago when she never showed up to go to his prom. William can forgive, but none of his friends think Cally would be a great idea to hook up with again. For Will though, the minute he sees Cally, he can't see her. He wants to know the truth on what happened to her, but he's willing to wait.
Wish I May has lots of tension from Cally and Will, mostly from Cally since she is trying to convince herself that she can't hook up with Will again. Will is trying to persuade Cally that they should have a second chance. There are moments of passion, romance, and heartache, and of course jealousy from another female character, who happens to try to convince Will, Cally will never change.
There are some hard secrets of Cally that comes up front towards the end of the book that will make you realize this poor girl has been through hell and back. She never had it easy, and poor Will had the trouble he has been going through in his life. I felt sympathetic for both them.
This book will make you cry, smile, and cringe at times, but all in all, in the end, this book proves there can be happily ever after, after so much grief and tragedy
I give this book 5 full moons and highly recommend it to readers, who can handle a book putting you through so much.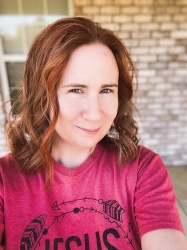 Latest posts by FranJessca
(see all)