ARC Review: 'Wrong Bed, Right Roommate' by Rebecca Brooks
January 14, 2019
I received a complimentary copy of the book from Netgalley in exchange for an honest review. This does not affect my opinion of the book or the content of my review.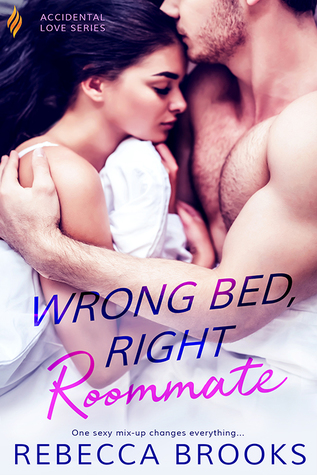 Wrong Bed, Right Roommate
by
Rebecca Brooks
Series:
Accidental Love #1
Published by
Entangled Publishing LLC (Brazen)
on January 14, 2019
Genres:
Contemporary Romance
Format:
eArc
Source:
Netgalley
Goodreads
Purchase at
Amazon
|
Apple
|
Barnes & Noble

It's not every day you wake up to a stranger getting into your bed.Only, he isn't a stranger at all, he's my best friend's hot older brother…and apparently my new roommate.Having him in my space, driving me crazy, isn't a problem at all. Nope.All I need to do is keep control of the situation…
But that's easier said than done. Shawn Lassiter is the kind of distraction I don't need. First he accidentally gets into my bed, half-naked, the night before my first day at my new job. Hello, muscles and tattoos!Then he's there, in nothing but a towel, making me coffee in the morning. It's more than any girl can resist. Right?But Shawn is off-limits, even if his eyes are saying differently.
Years ago, back when I still had my crush, he destroyed friendships with his reckless playboy antics. There's no way I'm touching those perfectly formed abs now. I don't care how nice and responsible he's acting.I don't want a boyfriend anyway. That's what my trusty vibrator is for. I'm the smart girl—the glasses-wearing, book-reading workaholic. I can totally do this.After all, it's only for two and a half months.I'll be on my best behavior...even if Shawn isn't.

Wrong Bed, Right Roommate is the first book I read and finished for the New Year (2019). I'm glad I got a chance to read it because I love reading about characters that generally would not fall for each other. Both characters are the complete opposite of each other, which is one of many reasons why I enjoyed this book. The female character Jessie Santana is a neat-freak, well-organized, on-time person who doesn't like when things do not go as planned. Her best friend from high school and now her roommate is heading to London for a while, which means Jessie will need a roommate to help pay half the rent for their apartment in New York City. Jessie never expected her best friend Talia to suggest her brother as the temporary roommate. Shawn Lassiter was the popular sexy guy back in high school that she happened to have a crush on back in the day. Unfortunately, Shawn ended up with two of his sister's best friends and things went downhill then. Jessie needs to stay focused with her job and not end up being one of Shawn's conquests. Unfortunately, things will happen between the two that will make Jessie and Shawn not be able to stay away from each other.
I enjoyed Wrong Bed, Right Roommate for the main characters in the story. Jessie reminded me of myself being well-organized and having everything planned. I also felt connected with her, when she was stressed due to wanting to be perfect at work, etc. She also loved reading, which is another plus. She's the sweet always good girl in life. Although, she does change in the story, which will surprise everyone.
Shawn though is the complete opposite of Jessie, but I loved his personality too. He was turning himself around for what everyone thought he was in the beginning. He proved several times he was not like he was in high school.  He knew how to charm in the story though, and he also knew how to take care of Jessie. 🙂
I won't go into details with the very steamy scenes between the characters, but WOW! I will say one of my favorite parts was when Shawn hinted to Jessie that her secret was not a secret. Gotta love the embarrassing moments.
Overall, I enjoyed reading this book. This happened to be the first book I've ever read from Rebecca Brooks. I've added her other books to my TBR pile on Goodreads though now too.
There was one thing that bothered me in the book, but it didn't stop me from reading it. I didn't like how a particular person reacted to what happened between the main characters. I think the person could've handled it better. Although, that character was back in my good graces towards the end of the story.
Will, I read the next book in the series? Yes, definitely. I hope Rebecca writes the secondary characters stories and who they will end up with accidentally, especially Talia.
I give this book 4-stars and recommend it to contemporary romance and even New Adult readers out there.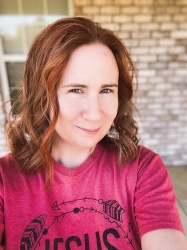 Latest posts by FranJessca
(see all)