Blog Tour + #Review: 'Lock Me Inside' by C. Hallman
November 21, 2022
I received a complimentary copy of the book from the blog tour host in exchange for an honest review. This does not affect my opinion of the book or the content of my review.
This book may be unsuitable for people under 18 years of age due to its use of sexual content, drug and alcohol use, and/or violence.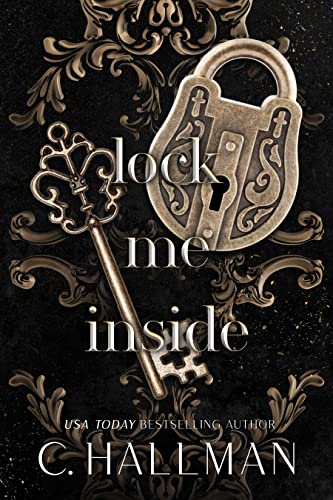 Lock Me Inside
by
C. Hallman
Published by
Bleeding Heart Press
on November 18, 2022
Genres:
Dark Bully Romance
,
Dark Romance
Format:
eArc
Goodreads
Purchase at
Amazon

Not all is as it seems…
When my mother announces she's been dating someone, the last person I expect it to be is James Alistair––the father of two of my biggest bullies.
Nix and Colt Alistair.
I never knew why, but they always hated me. In school, they made my life hell, and apparently nothing has changed. Only this time, instead of cruel jokes, things get physical, and when our parents leave for their honeymoon, I find out how far Colt is willing to take this.
I thought the worst time of my life was over.
I was wrong.
---
After reading Lock Me Inside by C. Hallman, I had to collect my thoughts. I've read some messed up Dark Romance books where the FMC is chased, drugged, abused, etc. This book, though, holy moly! The whole time I was reading this book, I thought I needed to adopt Leni as my own daughter and get her far away from her mother, who drove me f-king crazy. Leni's mother should have never chosen a man over her daughter. That's my opinion, and I wanted to go through the book and knock some sense into the woman.
Storyline/My Thoughts: This book has some dark elements in it that may trigger some readers. I had to take a moment or a couple moments to step back from the book because of what the FMC had gone through. I don't have any triggers, but being a mother with a teenage daughter, no young lady should have to go through what Leni went through in this book, and she had no one there to help her. Not even her mother, who was supposed to protect her daughter. Instead, the woman chose her new family over Leni. She was forced into the situation since no one gave her a choice after she came home from seeing her grandmother find out her mother was marrying a man with two sons who hated Leni. Her new stepbrothers bullied her in high school and continue to bully her now; she has no idea why they bully her. Leni used to be the popular girl and was working to be in the Olympics for gymnastics when she ended up getting hurt from it. Now, she has no friends, and everyone hates her. I felt for Leni and hoped she would fight back the whole time she was forced to live with Nix and Colt. She didn't, though. It broke my heart, especially after she thought the one person who could help her ended up as a monster.
Leni is forced into situations where she does what is asked instead of fighting back because of the risk of what happens to her. She knows no one will believe her, which made me so mad. Again, no girl like her should feel that way. She should have someone to support her.
The stepbrothers' Nix and Colt, I couldn't really connect with what they put Leni through at first until truths started to be revealed on why they did what they did with her. The person behind everything; I'm glad about what happened to that person. That person was sick in the head and deserved what they got in the end.
This book took bullying to a new level, and I love bully romances—some of the things that happened went beyond bullying. One scene in particular that could potentially be triggering involves a nonconsensual rape. Remember, this is a work of fiction.
Leni does get some HEA, but after she has endured so much. She eventually has people that step up for her and are there for her. I liked how someone in her past was there to assist her. Not sure how I feel about the love interest in the end, but C. Hallman did leave the option of a second book after this one. When reading the ending, there is potentially a HEA, but it's more of an HFN, in my opinion. There is something unanswered at the end. I need to know what happens next with the characters. I rate this book four stars and anxiously wait to find out if C. Hallman will continue the storyline with the characters with that open ending. Leni deserves a damn HEA after everything she went through. The poor girl needs happiness. Again, I would gladly adopt Leni as my daughter and protect her since her damn mother was horrible to her.
Standalone or Part of Series: Standalone, but the author does leave the book ending with a possible second book happening. There's a HEA, somewhat but I lean more towards HFN.
Steam/Spice: 🌶 🌶 🌶 🌶
Genre(s)/Trope(s)/Element(s): Dark Bully Romance. New Adult Romance. Forced Proximity. Stepbrother Romance. Taboo Romance. Enemies to Lovers. Anal Play/Sex. BDSM. Virgin Heroine. Voyeurism. Bully MMCs. A-hole MMCs.
Trigger(s)/Content Warning(s): Drugs or Drugged. Alcohol Use. Explicit Content. Non-Consensual Rape/SA scene. Constant abuse and violence towards the FMC (sexually). Degradation. Humiliation. Choking. (possibly more triggers but these were the ones I noticed.)
Would I recommend this book? Yes. If you enjoy Dark Bully Romances where the stepbrothers are downright a-holes who put the FMC through a lot, this book is for you. Check your triggers, though, before reading this book. The author does warn her readers at the very beginning that this book is dark.

---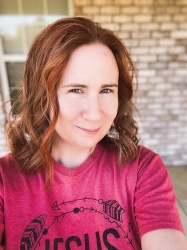 Latest posts by FranJessca
(see all)