Happy Release Day + Review: 'Cruel Saint' by Luna Kayne
September 20, 2022
This book may be unsuitable for people under 18 years of age due to its use of sexual content, drug and alcohol use, and/or violence.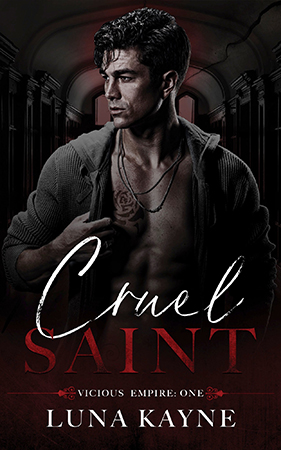 Cruel Saint
by
Luna Kayne
Series:
Vicious Empire #1
Published by
Kayne Publishing
on September 20, 2022
Genres:
Dark Romance
,
Dark Romantic Suspense
Format:
eArc
Goodreads
Purchase at
Amazon

HE WAS HER FIRST FOR EVERYTHING.NOW HE'S DETERMINED TO BE HER LAST.
RYDER SAINTAmara is my dark obsession. She was promised to me in a deal she knows nothing about.Four years ago, I sent her away to protect her from the life I live as the son of a crime lord.Now her brother—my best friend—is dead, and though I wasn't there for him in the end, I intend to look after his little sister.I should stay in the shadows, let her live the life her brother wanted for her, but she's in trouble in more ways than one, and I'm the only one who can save her…but I'll have to break her first.Good girls keep their promises, and it's time Amara came home—to me—where she belongs.
AMARA SCOTTAs far as I'm concerned, Ryder let me go four years ago, and I never looked back.Now he shows up demanding I come home, and I have no choice but to return when he forces my hand.The Saints never pay for their crimes. They take what they want and discard the rest. Like me…But I'm not a weak girl anymore, and I'm packing some secrets of my own.I'll use my time to find out who killed my brother…then I'll destroy them.Even if that man is Ryder himself.
* Cruel Saint is the first book in the Vicious Empire dark romance family saga series.
---
I'm always looking for new authors, and I'm glad I found Luna Kayne and her series, Vicious Empire. This series is a family saga that follows the Saint sons of a crime lord. So, if you enjoy dark mafia romances with suspense and a family holding secrets, this book/series will be for you. I know I enjoyed the first book, Cruel Saint, in the series and can't wait for the rest of the books. =)
Storyline/My Thoughts: First up in the Vicious Empire series is Ryder Saint, and he's not for the faint of heart. The title alone for the book fits him because he is a cruel alpha hole to the FMC. He's a morally grey, alpha, anti-hero MMC, in my opinion, and he drove me batty at times with how he treated the FMC, but in a good way. I'm a sucker for dominant MMCs that take control, which is precisely who Ryder is, especially in the bedroom. Yes, I am one of those readers who loves an MMC that can be a damn jerk to the FMC, don't judge me. And, no, I'm not married to an alpha-hole in real life. My obsession with the jerk MMCs is only in fiction. I enjoy fictional alpha-holes a lot because they make the stories more enticing. After all, you either want to punch the MMC or snuggle with them after discovering why they are alpha-holes.
Amara Scott never knew before Ryder sent her away four years ago from his world that she was promised to him. Her parents had made a deal with Ryder's father that Amara Scott was his only. Instead, after Amara's father passes away, Amara's mother wants her daughter out of the deal. Ryder's father backs out of the deal, and Ryder is upset at first about it since he and Amara have seen each other intimately for a while now without anyone knowing. Ryder has feelings for Amara and vice versa.
Ryder does the unthinkable and agrees to have Amara sent away because he knows that is for the best. He doesn't want her in his dark world and wants to protect her from it.
Four years later, Ryder returns to her life; this time, he is taking over her life by taking control of the company and trying to control her. Amara will fight with Ryder along the way because he can't just waltz back into her life out of nowhere when she has been taking care of herself for four years. Not only that, but she is upset that no one is looking for her brother's murderer. Amara is about to get thrown back into the craziness of the Saint family and Ryder's alpha-hole ways, where he controls her every move.
I loved Amara's character in this book because she fought with Ryder in every step. Yes, she may have ended up being punished several times and in ways that involved spanking and being locked in a room that gave her nightmares, but she didn't back down. She needed Ryder to know she was not the same girl, and she tried hard not to have her feelings for him come forward again.
Now this book is not only about Ryder and Amara's back-and-forth relationship but also has suspense. The storyline involves figuring out what happened to Amara's brother, Ryder's best friend, and right-hand man. Someone killed him, and Ryder is determined to find out by who and also keep the loved ones he promised to protect safe. That includes keeping big secrets from Amara.
This book had a lot of dark elements; hence it's a Dark Mafia Romance that involves a crime family that is into some dark, shady stuff. The Saint family is not a family you want to mess with, and Ryder is proof you don't mess with who he loves, which includes his love for Amara. She even gets angry a few times because she won't listen to him. He has a weird way of showing his love at first to her, but don't worry; he gets better in the story. Plus, Amara puts him in his place a few times by punishing him back towards the end of the book.
The book leaves a cliffhanger, but this one sets it up for the next Saint brother to get his story.
I loved being introduced to all the Saint brothers and can't wait for the next book in the series. I need to know who murdered Amara's brother because this book left more questions than answers after reading it.
Overall, I give this book four stars, and I'm happy I found another new-to-me author again. =)
Standalone or Part of Series: It's part of the Vicious Empire series, and I would recommend reading in order.
Steam/Spice: ⭐️ ⭐️ ⭐️ ⭐️
Trope(s)/Element(s): Second Chance at Love. Best Friend's Little Sister. Family Saga. Arranged Marriage in the beginning of the book, BDSM. MMC has dominant elements. He's also an Alpha/A-hole/Morally Grey/Anti MMC, Strong/Kickbutt/Bratty FMC. Spanking. MMC tries to control and punish FMC. O-denial for MMC.
Cliffhanger: Yes.
Would I recommend this book? Yes. If you enjoy Dark Mafia Romance with a family saga and suspense, read this book/series. Forewarning that this book has some triggers to it. Alpha-hole MMC, dominant in nature, punishes the FMC for her disobedience, so be prepared for some situations that involve things between the characters that you may be bothered by if you are not into dom/sub elements (BDSM).
Favorite Quote(s): Amara is my sin eater.
There's a monster inside her no one sees. No one but me.
I was your first for everything, Blossom, and I will be your last.
Do your worst. Fuck me. She's damned me with those words. I'm all hers, and if this is what is going to end me, I'm fine with going out in her arms and buried deep inside her.
"That's you, Blossom. You're my little broken butterfly, and I'm going to put you back together that I want you."

---
---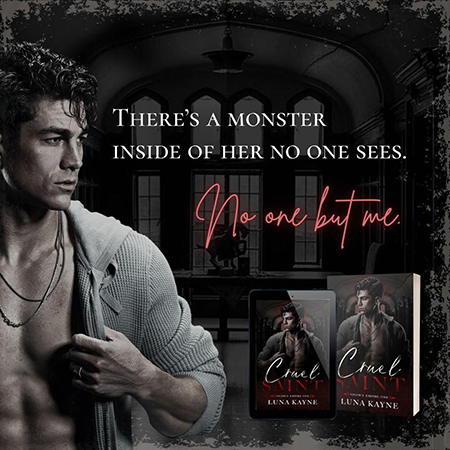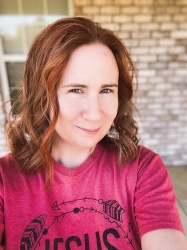 Latest posts by FranJessca
(see all)