( Happy Release Day to Kelly Elliott!! ) – ARC Review: 'Entice Me' by Kelly Elliott
March 8, 2019
I received a complimentary copy of the book from the blog tour host in exchange for an honest review. This does not affect my opinion of the book or the content of my review.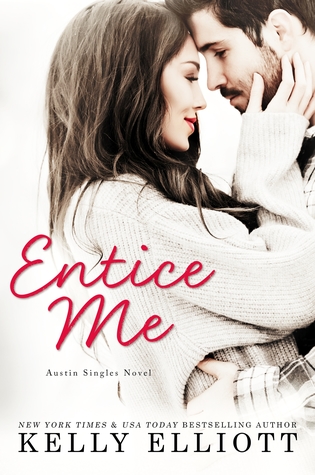 Entice Me
by
Kelly Elliott
Series:
Austin Singles #2
Published by
K. Elliott Enterprises INC
on March 8, 2019
Genres:
Contemporary Romance
Format:
eArc
Goodreads
Purchase at
Amazon
|
Barnes & Noble
|
Kobo

Since the moment Kaelynn Dotson walked into my world, I haven'tbeen able to think, eat, or sleep. After having my heart broken bythe only woman I've ever loved, Kaelynn has ignited something deepdown inside me—a flame so hot that I cannot ignore, no matter howhard I try.
I vowed to never open myself up to a woman again, but there'ssomething about Kaelynn that is drawing me to her.
There's just one problem.
She's hiding something from me. Trust is something I need, butwhen it comes to Kaelynn, all the lines seem to be blurred. I know Ishould take this as a warning and walk away, but for some reason, it'sonly enticing me more.
***
I'm living a lie.
I'm not the girl from a middle-class family in Utah like Nash thinks. I'mthe heiress to a billion-dollar fortune, and that's not what he's looking for. He'shad that before, and it left him scarred.
If the truth comes out, I'll lose the only man I've ever fallen in lovewith . . . I'm not sure I'm willing to give him up.
Entice Me is book two in the Austin Singles series and is a stand alone novel
My Review
I'm going first to admit that this was the first book I've ever read by Kelly Elliott. (I'm going to fix by reading more books from this author now though.)  There's also the fact I didn't read the first book in the Austin Singles series. Although, I have to say that this book reads well as a standalone. I was not lost at all, and I'm going to make time to read the first book because I've already added the third book to my TBR on Goodreads. I want to read Morgan's book after reading Entice Me. Here's the gist about the second book of Austin Singles, which introduces the readers to Nash Barrett and Kaelynn Dotson.
Nash has told himself he is not going to get into any relationship due to having his heart broken. His last girlfriend kept their relationship secret because he was not rich and was embarrassed by him and then she ended up cheating on him with a wealthier guy and then got pregnant. (Okay…his ex-girlfriend was a b***h because he runs his family business and then he had a degree in architecture and designed a house for his friends with his best friend's help. Seriously, who cares about wealth. This man has creativity, love, heart, and soul. He's a winner in my eyes.) I could understand why though he was not looking for a relationship until he meets Kaelynn Dotson at his sister's party and now he can't stop thinking about her. He is determined to learn more about her. At first, he wants to be her friend, but Kaelynn intends to be more. Unfortunately, Kaelynn has a secret, which she's not sure if she can trust Nash with because of what happened between him and his ex-girlfriend. Kaelynn tells everyone she's one person when she's another because she's tired of people looking at her for her money and not at her as a person. (I could understand why she was hesitant because the author does go into detail of some of her past experiences and some of her so-called past friends. The poor girl wanted to live normally. There were times though she had chances of speaking up though, things stopped her from speaking up.)Things are going to get steamy between Nash and Kaelynn in the book, where they can't stay away from each other (It's instant love between the two) and Nash's friends and Kaelynn's new friends (which are Nash's friends) are noticing the attraction between the two. (The friends are pushing them together in the book.) Unfortunately, there has to be drama in the story.
The drama is a minor drama in my eyes, but to the characters, it is a bigger drama. I won't spoil anything. I will say this there is a lot of makeup between the two and I loved getting to meet Kaelynn's siblings in the story and also get to meet Nash's friends and his sister. My favorite scene in the book was finding out what Nash had to do when he drew the short straw during the bachelor party for his friend's Wedding. Oh…yes that scene at the Reception was funny!!! LOVED IT!!
I look forward to diving into more books by Kelly Elliott and also diving into the third book in the Austin Singles series too.
---
Story Rating: 4 stars
Steaminess Rating: 3.5 stars
Standalone or part of series: Part of series, but can be read as a standalone.
Do I recommend this book?  Yes.
Will I read other books from the author? Yes.
Hero: Construction Worker (Trying to Run the Family Business without his father micro-managing him) He has a degree in Architecture too to be able to design.
Heroine: Multi-Billionaire Heiress.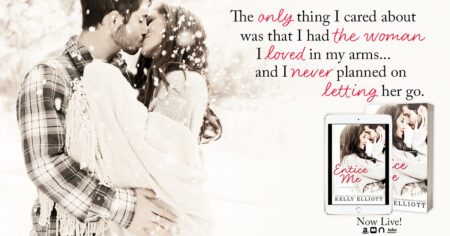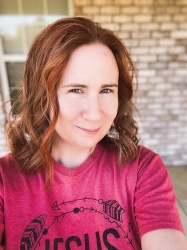 Latest posts by FranJessca
(see all)