Review: 'A Hunger So Wild' by Sylvia Day
July 11, 2012
I received a complimentary copy of the book from Netgalley in exchange for an honest review. This does not affect my opinion of the book or the content of my review.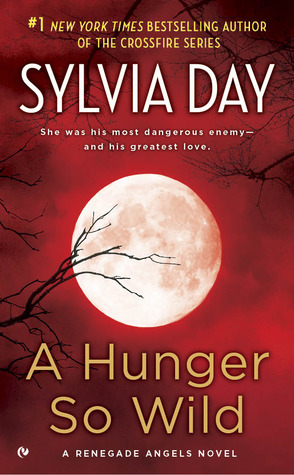 A Hunger So Wild
by
Sylvia Day
Series:
Renegade Angels #2
Published by
Signet
on July 3rd 2012
Genres:
Paranormal Romance
Format:
eArc
Source:
Netgalley
Goodreads
Purchase at
Amazon
|
Apple

The New York Times bestselling author of Bared to You, Sylvia Day, draws us into the shadows of a seductive underworld where lycans, vampires and angels vie for supremacy…
Elijah Reynolds is the most dominant of lycans, a rare Alpha whose skill on the hunt is surpassed only by his primal sexuality. When the lycans revolt due to the iron fist of angelic rule, he steps into command, becoming both enemy and coveted ally in the conflict between vampires and angels.
Vashti is the second most powerful vampire in the world, a lethal beauty with a path of devastation in her wake. Tasked with proposing an alliance between vampires and the lycans who killed her mate, Vash approaches Elijah, whose need to avenge a friend demands Vash's death even as his passion demands her surrender.
Soon, their enmity erodes beneath an all-consuming desire. Elijah has never encountered a woman whose warrior spirit and fierce sexual appetite rivals his own, while Vash is faced with the one man strong enough to be her equal. But as war looms, each must decide where their loyalty lies—with their own kind or with the enemy lover they can no longer live without.
My Review
I received a complimentary copy of "A Hunger so Wild" through NetGalley from the publisher for an honest review.
May I say…I think I about fainted when I saw this book post to Netgalley.  I feel like I was waiting forever for July to get here and when I got an early copy of this book…I screamed.  My hubby and oldest daughter were probably pondering if they should call a mental ward or not.
I knew I would love this book too, once I started reading it.  It's on Elijah!  If you have the read the first book,  you know who Elijah is if you haven't read the first book, what are you waiting for now?
Elijah has left the Sentinels and now is running the pack of Lycans as Alpha.  He's the best for the job.  He never thought, he would end up hooking up with the Vampires though to find out what's going on with the vampires and why some are coming down with a disease that makes them go crazy.  (these crazy vamps are wraiths)  Elijah, also never expected to have the second most powerful vampire approach him for his help.
Vashti is one serious, deadly vampire that no one wants to mess with in this book.  She is still out for revenge on her mate that was killed years ago.  She knows it was a bunch of lycans, but she needs Elijah's help to find which ones did it.
Who would think through a lycan and vampire would end up hooking up?  Elijah and Vashti have tried everything not to show their feelings of each other, but for some reason, Vasti cannot resist Elijah and his sexy lycan charms.  (I should say "puppy" though)  =)
Elijah can't resist Vashti due to her domineering ways and of course the way she dresses.
I won't go any further because I'll give too much away.  This book had a lot of story to it.
My thoughts on the second book to the Renegade Angels series is Sylvia Day did a fantastic job building up the suspense even more in this book.  It had a backstory and the main story going on at the same time.  I got to read about Lindsay and Adrian again and what they are dealing with in the story.  I also got to see Syre in action too…who is the first most powerful vampire.
I loved the steaminess between Elijah and Vashti.  I was kind of skeptical on them getting together at first though since I remember how Vashti was in the first book.  She is one cold-hearted, mean vampire.  I never want to mess with her.
Elijah, I think I'm in love with him.  No I know I'm in love with him because I fell in love with him in the previous book.  He stole my heart even more in this book.
Sylvia had me hooked from beginning to end especially, the ending. Dang you, Sylvia…you left me hanging.  It was a fantastic cliff-hanger though.
I recommend this book to readers who love the paranormal romance genre and who love a different take on angels, lycans, and vampires.  This is WAY different than other books out there.
This book will have you wanting more but forewarning you will be left wanting even more at the end.  =)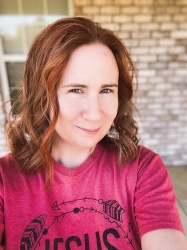 Latest posts by FranJessca
(see all)