Review: 'Amber & Dusk' by Lyra Selene
August 28, 2019
I received a complimentary copy of the book from Amazon Vine in exchange for an honest review. This does not affect my opinion of the book or the content of my review.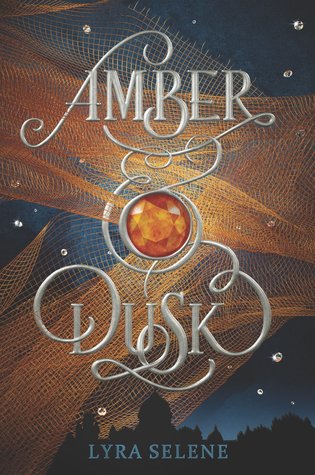 Amber & Dusk
by
Lyra Selene
Series:
Amber & Dusk #1
Published by
Scholastic Press
on November 27, 2018
Genres:
Young Adult Fantasy
Format:
Paperback
Source:
Amazon Vine
Goodreads
Purchase at
Amazon
|
Apple
|
Kobo

Sylvie has always known she deserves more. Out in the permanent twilight of the Dusklands, her guardians called her power to create illusions a curse. But Sylvie knows it gives her a place in Coeur d'Or, the palais of the Amber Empress and her highborn legacies.
So Sylvie sets off toward the Amber City, a glittering jewel under a sun that never sets, to take what is hers.
But her hope for a better life is quickly dimmed. The empress invites her in only as part of a wicked wager among her powerful courtiers. Sylvie must assume a new name, Mirage, and begin to navigate secretive social circles and deadly games of intrigue in order to claim her spot. Soon it becomes apparent that nothing is as it appears and no one, including her cruel yet captivating sponsor, Sunder, will answer her questions. As Mirage strives to assume what should be her rightful place, she'll have to consider whether it is worth the price she must pay.
I would have never heard about Amber & Dusk if it wasn't for the Amazon Vine program. I read the synopsis of the book and knew this book would feed my addiction to the Young Adult Fantasy genre, so I had to get it to read it. The minute I started reading it, I knew I would have a hard time putting it down. Now I'm going to anxiously wait for the second book in the series because I need to find out if Mirage aka Sylvie ends up winning over the people and becoming Empress. There's also a particular character that won me over that I believe she should be with, but I'll wait and see what happens.
Sylvie is trying to make her way to Amber City to finally find her place with everyone like her. She's not your normal young lady. She can produce illusions, but she has no control over them. She's trying to find out why she was sent to the Dusklands too and also fit in somewhere. She ends up getting to Amber City with the help of a young man named Lucas. He wants her to stay with him, but she knows she needs to be near everyone like her. She finds out though that Amber City is not what she thought. The Empress needs Sylvie to prove herself, and she ends up getting a sponsor and mentor. The sponsor who is one of the Suicide twins, Sunder, though doesn't want her there. He's sexy but painful. There's also her mentor who she becomes friends with and helps her to learn the right etiquette.
I could go on and on about the story, but don't want to spoil it. Forewarning though this is the first book, so it takes some time to build up the world and learn all about the characters. The suspense of the story is what keeps me intrigued because I wanted to find out who indeed Sylvie was in the story. She ends up getting a new name too in the book, named Mirage for her illusions. There's a lot of discovery in this book and also finding who she can trust. I was captivated with the Suicide twins, Sunder and Bane. I loved Sunder and look forward to more of him in the next book. You'll find out why if you read the book. I also loved the corruption of what is happening in Amber City. The Empress is not someone to mess with in this book, and I'm anxiously waiting to find out if Mirage gets a HEA in this series. She deserves it after everything she went through and continues to go through in this book. If you're looking for a new YA fantasy series, then this book is for you.
---
Story Rating: 4 stars
Steaminess Rating: N/A
Standalone or part of series: Part of series.
Do I recommend this book? Yes.
Will I read other books from the author? Yes
Tropes/Elements: Magic; Corruption; Royalty; Fantasy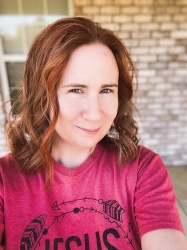 Latest posts by FranJessca
(see all)