I received a complimentary copy of the book from the Amazon Vine in exchange for an honest review. This does not affect my opinion of the book or the content of my review.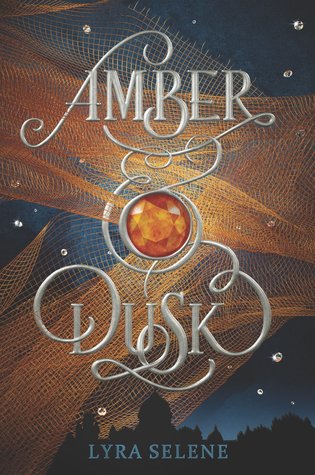 Amber & Dusk
by Lyra Selene
Series: Amber & Dusk #1
Published by Scholastic Press on November 27, 2018
Pages: 368
Format: Paperback
Source: Amazon Vine
Amazon Kindle | Amazon Paperback | Barnes & Noble | Kobo
Goodreads


Sylvie has always known she deserves more. Out in the permanent twilight of the Dusklands, her guardians called her power to create illusions a curse. But Sylvie knows it gives her a place in Coeur d'Or, the palais of the Amber Empress and her highborn legacies.
So Sylvie sets off toward the Amber City, a glittering jewel under a sun that never sets, to take what is hers.
But her hope for a better life is quickly dimmed. The empress invites her in only as part of a wicked wager among her powerful courtiers. Sylvie must assume a new name, Mirage, and begin to navigate secretive social circles and deadly games of intrigue in order to claim her spot. Soon it becomes apparent that nothing is as it appears and no one, including her cruel yet captivating sponsor, Sunder, will answer her questions. As Mirage strives to assume what should be her rightful place, she'll have to consider whether it is worth the price she must pay.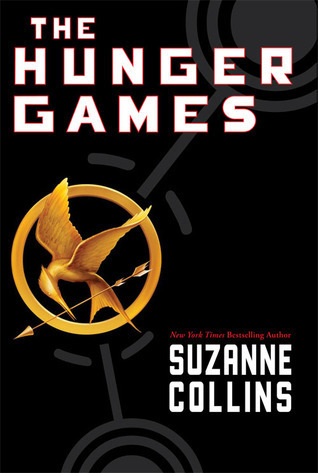 The Hunger Games
by Suzanne Collins
Series: The Hunger Games #1
Published by Scholastic Press on September 14th 2008
Genres: Young Adult
Pages: 374
Format: eBook
Source: Purchased
Amazon Kindle | Amazon Paperback
Goodreads


Winning will make you famous. Losing means certain death.
The nation of Panem, formed from a post-apocalyptic North America, is a country that consists of a wealthy Capitol region surrounded by 12 poorer districts. Early in its history, a rebellion led by a 13th district against the Capitol resulted in its destruction and the creation of an annual televised event known as the Hunger Games. In punishment, and as a reminder of the power and grace of the Capitol, each district must yield one boy and one girl between the ages of 12 and 18 through a lottery system to participate in the games. The 'tributes' are chosen during the annual Reaping and are forced to fight to the death, leaving only one survivor to claim victory.
When 16-year-old Katniss's young sister, Prim, is selected as District 12's female representative, Katniss volunteers to take her place. She and her male counterpart Peeta, are pitted against bigger, stronger representatives, some of whom have trained for this their whole lives. , she sees it as a death sentence. But Katniss has been close to death before. For her, survival is second nature.
My Review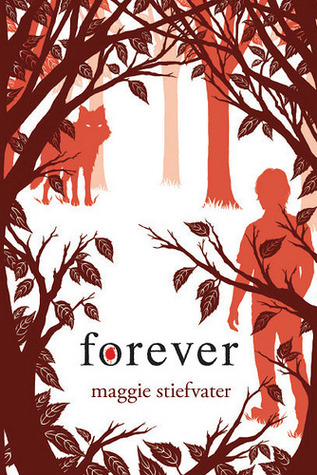 Forever
by Maggie Stiefvater
Series: The Wolves of Mercy Falls #3
Published by Scholastic Press on July 12th 2011
Pages: 388
Format: eBook
Source: Purchased
Amazon Kindle | Amazon Paperback
Goodreads


then.When Sam met Grace, he was a wolf and she was a girl. Eventually he found a way to become a boy, and their loved moved from curious distance to the intense closeness of shared lives.
now.That should have been the end of their story. But Grace was not meant to stay human. Now she is the wolf. And the wolves of Mercy Falls are about to be killed in one final, spectacular hunt.
forever.Sam would do anything for Grace. But can one boy and one love really change a hostile, predatory world? The past, the present, and the future are about to collide in one pure moment--a moment of death or life, farewell or forever.
My Review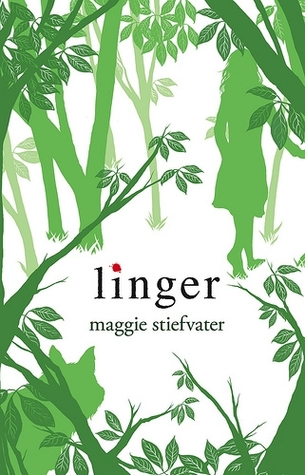 Linger
by Maggie Stiefvater
Series: The Wolves of Mercy Falls #2
Published by Scholastic Press on July 13th 2010
Pages: 360
Format: Paperback
Source: Purchased
Amazon Kindle | Amazon Paperback
Goodreads


the longing.
Once Grace and Sam have found each other, they know they must fight to stay together. For Sam, this means a reckoning with his werewolf past. For Grace, it means facing a future that is less and less certain.
the loss.
Into their world comes a new wolf named Cole, whose past is full of hurt and danger. He is wrestling with his own demons, embracing the life of a wolf while denying the ties of being a human.
the linger.
For Grace, Sam, and Cole, life a constant struggle between two forces--wolf and human--with love baring its two sides as well. It is harrowing and euphoric, freeing and entrapping, enticing and alarming. As their world falls apart, love is what lingers. But will it be enough?
My Review: