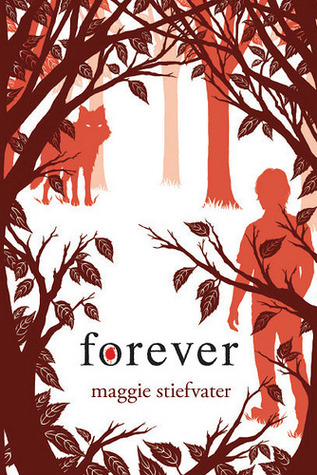 Forever
by Maggie Stiefvater
Series: The Wolves of Mercy Falls #3
Published by Scholastic Press on July 12th 2011
Pages: 388
Format: eBook
Source: Purchased
Amazon Kindle | Amazon Paperback
Goodreads


then.When Sam met Grace, he was a wolf and she was a girl. Eventually he found a way to become a boy, and their loved moved from curious distance to the intense closeness of shared lives.
now.That should have been the end of their story. But Grace was not meant to stay human. Now she is the wolf. And the wolves of Mercy Falls are about to be killed in one final, spectacular hunt.
forever.Sam would do anything for Grace. But can one boy and one love really change a hostile, predatory world? The past, the present, and the future are about to collide in one pure moment--a moment of death or life, farewell or forever.
My Review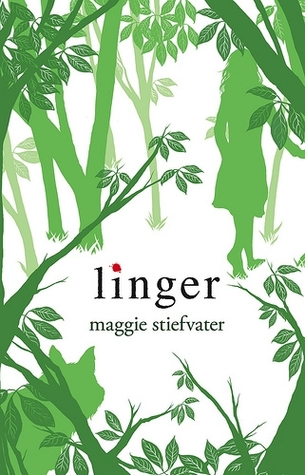 Linger
by Maggie Stiefvater
Series: The Wolves of Mercy Falls #2
Published by Scholastic Press on July 13th 2010
Pages: 360
Format: Paperback
Source: Purchased
Amazon Kindle | Amazon Paperback
Goodreads


the longing.
Once Grace and Sam have found each other, they know they must fight to stay together. For Sam, this means a reckoning with his werewolf past. For Grace, it means facing a future that is less and less certain.
the loss.
Into their world comes a new wolf named Cole, whose past is full of hurt and danger. He is wrestling with his own demons, embracing the life of a wolf while denying the ties of being a human.
the linger.
For Grace, Sam, and Cole, life a constant struggle between two forces--wolf and human--with love baring its two sides as well. It is harrowing and euphoric, freeing and entrapping, enticing and alarming. As their world falls apart, love is what lingers. But will it be enough?
My Review: