Review: 'Forever' by Maggie Stiefvater
August 15, 2011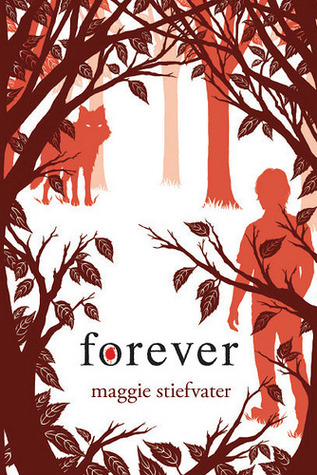 Forever
by
Maggie Stiefvater
Series:
The Wolves of Mercy Falls #3
Published by
Scholastic Press
on July 12th 2011
Genres:
Young Adult Paranormal
Format:
eBook
Source:
Purchased
Goodreads
Purchase at
Amazon
|
Apple

then.When Sam met Grace, he was a wolf and she was a girl. Eventually he found a way to become a boy, and their loved moved from curious distance to the intense closeness of shared lives.
now.That should have been the end of their story. But Grace was not meant to stay human. Now she is the wolf. And the wolves of Mercy Falls are about to be killed in one final, spectacular hunt.
forever.Sam would do anything for Grace. But can one boy and one love really change a hostile, predatory world? The past, the present, and the future are about to collide in one pure moment--a moment of death or life, farewell or forever.
My Review
(Originally Reviewed on Mrs. Papillion aka "The Book Worm")
First off let me say this I'm sad this series has ended. I was actually in tears when I read the last page. At least I knew the ending was coming. I had the pleasure of meeting Maggie Stiefvater back last August. Like I stated in my other blog, she is the sweetest person I've ever met, and she informed her readers in the book and her person, there wouldn't be the 4th book. ***Tears forming in my eyes***
I'm glad the book ended the way it did. I'm beyond happy that Sam and Grace stuck by together with each other. Since Shiver, you could tell Sam and Grace were soulmates that you couldn't tear apart. Then in Linger, we got a taste of Cole and Isabel together. In the book Forever, I learned why Isabel and Cole were perfect for each other too. I'm a little upset how it ended with them both and I would love to see what happened to them further, but I can see why Maggie ended it the way she did. She left you guessing and it up to your imagination what would end up with them.
I didn't like the beginning of the book and that is why I gave it 4 stars, but the middle to the end I was on the edge of my seat and having a hard time putting down the book. I cried several times in the book finding out what Beck did to Sam and what happened to Beck at the end. I won't spoil it for anyone who hasn't read it. I also cried about Isabel and Cole and what Cole had to go through with his father and what Isabel had to go through with her parents and to lose her brother, Jack. I'm a little upset with Grace's parents in the book, and I'm happy that Grace got her way with them at the end. They weren't parents to her, and they didn't realize that until she came back to them.
All I can say about this book is Maggie, you definitely know how to write a book, and I'm still wiping away the tears from my eyes and cheeks. I'm going to miss the Mercy Fall Wolves, but I know Maggie has another series on the way that will help me get over the wolves. I'm looking forward to reading, "Scorpio Races."
My final goodbye to Sam, Grace, Isabel, and Cole and I shall miss reading about you all, but at least I know you ALL have ended happily together. =)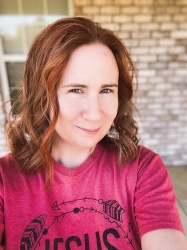 Latest posts by FranJessca
(see all)