Review: 'The Hunger Games' by Suzanne Collins
April 10, 2012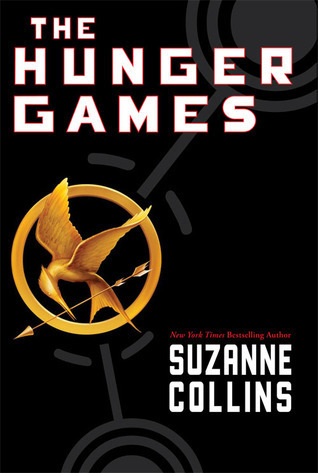 The Hunger Games
by
Suzanne Collins
Series:
The Hunger Games #1
Published by
Scholastic Press
on September 14th 2008
Genres:
Young Adult
Format:
eBook
Source:
Purchased
Goodreads
Purchase at
Amazon
|
Apple

Winning will make you famous. Losing means certain death.
The nation of Panem, formed from a post-apocalyptic North America, is a country that consists of a wealthy Capitol region surrounded by 12 poorer districts. Early in its history, a rebellion led by a 13th district against the Capitol resulted in its destruction and the creation of an annual televised event known as the Hunger Games. In punishment, and as a reminder of the power and grace of the Capitol, each district must yield one boy and one girl between the ages of 12 and 18 through a lottery system to participate in the games. The 'tributes' are chosen during the annual Reaping and are forced to fight to the death, leaving only one survivor to claim victory.
When 16-year-old Katniss's young sister, Prim, is selected as District 12's female representative, Katniss volunteers to take her place. She and her male counterpart Peeta, are pitted against bigger, stronger representatives, some of whom have trained for this their whole lives. , she sees it as a death sentence. But Katniss has been close to death before. For her, survival is second nature.
My Review
I'm behind the curve, I know. Here is the truth I never thought I would read this book. When I heard the movie was coming out this year, I still didn't want to read the book or even see the film. I asked Anna's advice on the book since she read it a while ago. The kicker that had me not wanting to read this book was the simple fact of kids killing each other. That's a breaker for me since I have two girls of my own. One at the age of 6 and the other just turned five months old today. Nope, …this book was not in my interest to read…but the reader in me, had to know what the hype was about this book (and now series). I told myself and all my non-reading buddies (who tried to get me to see the movie before reading the book) that it was a Goal of mine to read the book before I saw the movie. I'm not one of those movie buffs who wait in line at midnight the night before to see a movie. Heck no! It's bad enough, I'm getting sleep deprivation between college coursework, having an infant again in the household, and of course, reading at night (since it's my only time I get to myself…sometimes). I instead go to the movie during the day on a weekday when I don't have to deal with screaming teenagers or kids. (I learned my lesson with Twilight & New Moon…No more!).
Movie Review will come later.
What did I think of the book? I won't go into summarizing it…because the previews of the movie and the description of the book summarize it pretty well.
My honest opinion is I loved this book. Yes the mother instinct in me a few times wanted to throw the book a few times and ask Why? How could you watch kids kill each other to the end? That is just crazy. I adore the characters though. I loved Katniss. I have never read a strong young female character before. I've never read a male character before like Peeta (who I need to say now… Josh Hutcherson played him perfectly in the movie). I was in tears at the beginning of the book when Katniss volunteers to take her sister's spot in the Hunger Games. I was in tears whenever Katniss was trying to be strong. I was bawling my eyes out when Peeta expressed his feelings. It was even worse when one of the other tributes got killed in the Games. OMG…I don't think I've ever cried so hard in my life. I cried even harder when the Game Keepers changed up the rules, not once, but twice during the Games. Unbelievable!!!
This book had me bawling like a baby. Thank goodness, I read this book when my family was in bed because they would've kept asking why I was crying over a darn book.
The entire time I read this book, I thought I would be the Mom who rebelled against the Capitol. No way, was I going to allow my child or children to be thrown into a situation like that. I would fight back.
Unfortunately, these people couldn't. I can't wait to read the next book in the series since it left me hanging at the end with what happens between Katniss and Peeta.
Sorry I won't go into detail with the rest of the book. Description of the book pretty much tells it, and you've seen the previews of the movie.
I highly recommend this book to anyone out there. If you feel uncomfortable reading it because of the whole part of kids killing each other, I was the same way. I had to remind myself; this book is fiction. Suzanne created it, and it's not real. This book will make you mad, cry and happy (especially at the end). You'll probably want to scream at the book a few times, and of course, you'll be rooting for Katniss.
I recommend reading the book before you see the movie also. I don't regret it one bit, waiting over a week to see the film so I can read this book first. I understood the film a lot better, and I noticed what the director/producers left out in the movie.
Movie Review will come soon just be warned I LOVED the book so much better.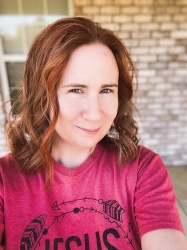 Latest posts by FranJessca
(see all)