Review: 'Endure' by Carrie Jones
May 14, 2012
I received a complimentary copy of the book from Netgalley in exchange for an honest review. This does not affect my opinion of the book or the content of my review.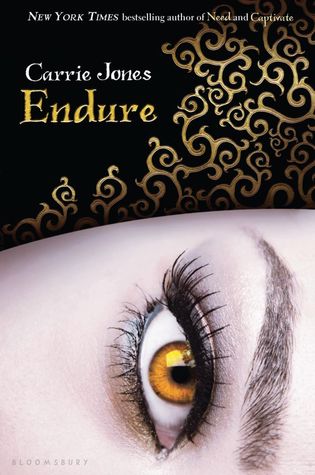 Endure
by
Carrie Jones
Series:
Need #4
Published by
Bloomsbury USA Children's Books
on May 8th 2012
Genres:
Young Adult Paranormal
Format:
eArc
Source:
Netgalley
Goodreads
Purchase at
Amazon
|
Apple

It's all-out war (and no-holds-barred romance) in the climactic conclusion to Carrie Jones's bestselling series.
Zara is at the center of an impending apocalypse. True, she's successfully rescued Nick from Valhalla, but it simply isn't enough. Evil pixies are ravaging Bedford, and they need much more than one great warrior; they need an army. Zara isn't sure what her role is anymore. She's not just fighting for her friends; she's also a pixie queen. And to align her team of pixies with the humans she loves will be one of her greatest battles yet. Especially since she can't even reconcile her growing feelings for her pixie king . . .
Unexpected turns, surprising revelations, and one utterly satisfying romantic finale make Endure a thrilling end to this series of bestsellers.
My Review

All good things must come to an end.  I've been waiting a while for this book to come out.  I jumped at the chance when Netgalley had it.  I read this book slowly so I could enjoy it since it's the last in the series. It picks up from the last book and Zara is having to prevent an apocalypse from happening.  That's a lot on a teenage girl's shoulder which should be focusing on school.  She is also dealing with Nick who she rescued from Valhalla, but of course, he's hard-headed and difficult.  He doesn't even want to be around her because she's a pixie.
There also Astley, who is her pixie king.  Does she have feelings for him or not? Zara has to defy pixie rules in this book by letting humans know what they are up against soon.  Also, Zara and her friends come up with the idea of teaching humans how to fight, sometimes without the weapons they truly need. There's an emotional roller coaster throughout the book with Zara.  She comes upon people; she thought she would never see again. She has to continuously save herself, her friends, and her mind in this book. I will not ruin this book for anyone who hasn't read it.  So here are my thoughts on Endure: What did I love about this book the most?  I loved the action and how Carrie brought the series to a great finish.  I loved how Carrie explained everything also.  She put a lot of research into this book, and you can tell by reading this book.  =) I love how Zara grows up so much in this book and fights even when she is thrown into a difficult situation.  She stands up for what she needs to do also and makes people upset. This book is an excellent ending to a fantastic series. The only thing that I did not like was Nick.
How I used to adore him, in this book though, I wanted to smack him around.  He kept hurting Zara's feeling.  Thank goodness for Astley, who helped Zara out through it all.  Zara friends were also there to pick her up. I recommend this book to anyone who has read the other books in the Need Series, readers who adore YA, and readers who love the fey.  This is one fey series that will be missed, but as I said at the beginning of this post…all good things must come to an end.
Look forward to reading more books from Carrie Jones soon.  =)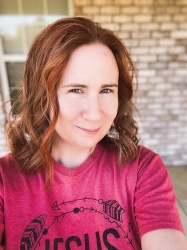 Latest posts by FranJessca
(see all)