Review: 'Sirensong' by Jenna Black
July 29, 2011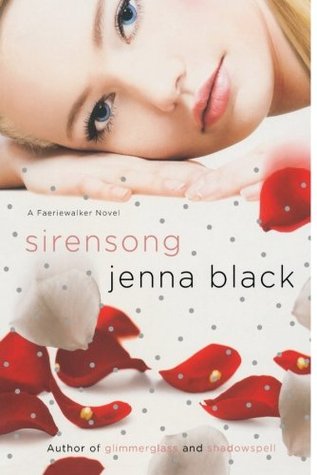 Sirensong
by
Jenna Black
Series:
Faeriewalker #3
Published by
St. Martin's Griffin
on July 5th 2011
Genres:
Young Adult Paranormal
Format:
eBook
Source:
Purchased
Goodreads
Purchase at
Amazon
|
Apple

When Dana is invited to Faerie to be officially presented at the Seelie Court, it's no easy decision. After all, everyone knows Titania, the Seelie Queen, wants her dead. But Titania claims not to be the one behind the death threats; and her son, Prince Henry, makes the decision a whole lot easier when he suggests Dana might be arrested for (supposedly) conspiring with her aunt Grace to usurp the Seelie throne. So she and her father better do as they're told . . .
The journey through Faerie is long—and treacherous. Dana thought it would be a good idea to have friends along, but her sort-of-boyfriend, Ethan, and her bodyguard's son, Keane, just can't seem to get along, and Kimber's crush on Keane isn't making things any easier. When a violent attack separates Dana from their caravan, the sexy Erlking saves her just in the nick of time . . . and makes it clear that he hasn't given up on making her his own.
Arriving at Titania's beautiful palace should be a relief. But Dana is soon implicated in an assassination attempt against Titania's granddaughter, and is suddenly a fugitive, forced to leave her father behind as she and her friends flee for their lives. Will she be able to prove her innocence before the forces of the Seelie Court—or, worse, the Erlking—catch up with her? And will she save her father before he pays the ultimate price in her stead?
My Review
(Originally Reviewed on Mrs. Papillion aka "The Book Worm")
Why am I disappointed, you may ask? Well for several reasons.
1. I found out this may be the last book in the series since the contract which means no more stories unless Jenna Black publishers say otherwise. Ugh!
2. I hated how the book ended. There are scenes left that can be played out and finish.
3. I'm upset what happened between the Seelie Queen, the Erkling and Dana. I was hoping the Erkling would pursue Dana more. Maybe I was hoping for the Bad boy to get the girl once in a while. I do love Ethan in the story, but I was hoping for more action in this story. Just not Dana is whining and complaining about everything and lying to her friends and family.
I was expecting more from this book but ended up just getting the minor storyline that wasn't very surprising. I predicted there was another thing hidden in the story that everyone will find out later. Dana wasn't alone.
I was looking forward to reading more about the Erkling…not him giving up so quickly.
Well, it looks like I will never find out now. =(
On to another series, I guess that may catch my attention more.
I have to say this though…"Shadowspell" will forever be my favorite book out of the series and I can't condone Jenna Black for that book. That book had me on the edge of my seat the whole time. I wish Sirensong would've been more like that.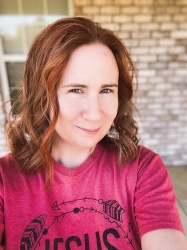 Latest posts by FranJessca
(see all)