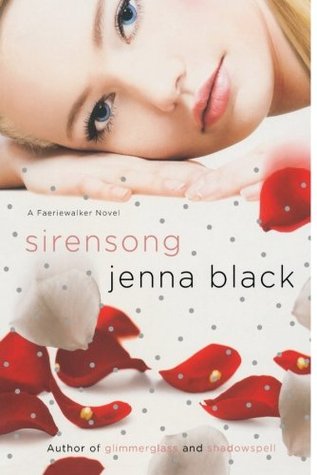 Sirensong
by Jenna Black
Series: Faeriewalker #3
Published by St. Martin's Griffin on July 5th 2011
Pages: 312
Format: eBook
Source: Purchased
Amazon Kindle | Amazon Paperback
Goodreads


When Dana is invited to Faerie to be officially presented at the Seelie Court, it's no easy decision. After all, everyone knows Titania, the Seelie Queen, wants her dead. But Titania claims not to be the one behind the death threats; and her son, Prince Henry, makes the decision a whole lot easier when he suggests Dana might be arrested for (supposedly) conspiring with her aunt Grace to usurp the Seelie throne. So she and her father better do as they're told . . .
The journey through Faerie is long—and treacherous. Dana thought it would be a good idea to have friends along, but her sort-of-boyfriend, Ethan, and her bodyguard's son, Keane, just can't seem to get along, and Kimber's crush on Keane isn't making things any easier. When a violent attack separates Dana from their caravan, the sexy Erlking saves her just in the nick of time . . . and makes it clear that he hasn't given up on making her his own.
Arriving at Titania's beautiful palace should be a relief. But Dana is soon implicated in an assassination attempt against Titania's granddaughter, and is suddenly a fugitive, forced to leave her father behind as she and her friends flee for their lives. Will she be able to prove her innocence before the forces of the Seelie Court—or, worse, the Erlking—catch up with her? And will she save her father before he pays the ultimate price in her stead?
My Review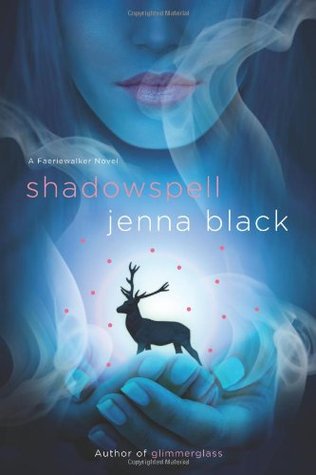 Shadowspell
by Jenna Black
Series: Faeriewalker #2
Published by St. Martin's Press on January 4th 2011
Pages: 295
Format: eBook
Source: Purchased
Amazon Kindle | Amazon Paperback
Goodreads


On top of spending most of her time in a bunker-like safe house and having her dates hijacked by a formidable Fae bodyguard, Faeriewalker Dana Hathaway is in for some more bad news: the Erlking and his pack of murderous minions known as the Wild Hunt have descended upon Avalon. With his homicidal appetite and immortal powers, the Erlking have long been the nightmare of the Fae realm.
A fragile treaty with the Faerie Queen, sealed with a mysterious spell, is the one thing that keeps him from hunting unchecked in Avalon, the only place on Earth where humans and Fae live together. Which means Dana's in trouble, since it's common knowledge that the Faerie Queen wants her—and her rare Faeriewalker powers—dead. The smoldering, sexy Erlking's got his sights set on Dana, but does he only seek to kill her, or does he have something much darker in mind?
My Review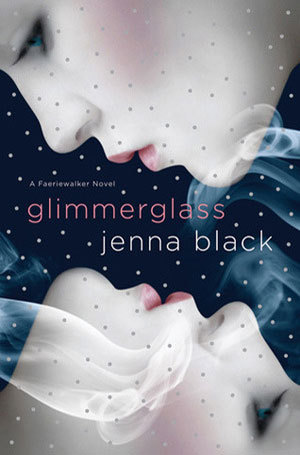 Glimmerglass
by Jenna Black
Series: Faeriewalker #1
Published by St. Martin's Griffin on May 25th 2010
Pages: 294
Format: eBook
Source: Purchased
Amazon Kindle | Amazon Paperback
Goodreads


It's all she's ever wanted to be, but it couldn't be further from her grasp...
Dana Hathaway doesn't know it yet, but she's in big trouble. When her alcoholic mom shows up at her voice recital drunk, again, Dana decides she's had enough and runs away to find her mysterious father in Avalon: the only place on Earth where the regular, everyday world and the captivating, magical world of Faerie intersect. But from the moment Dana sets foot in Avalon, everything goes wrong, for it turns out she isn't just an ordinary teenage girl, she's a Faeriewalker, a rare individual who can travel between both worlds, and the only person who can bring magic into the human world and technology into Faerie.
Dana finds herself tangled up in a cutthroat game of Fae politics. Someone's trying to kill her, and everyone seems to want something from her, from her new-found friends and family to Ethan, the hot Fae guy Dana figures she'll never have a chance with... until she does. Caught between two worlds, Dana isn't sure where she'll ever fit in and who can be trusted, not to mention if her world will ever be normal again.
 My Review