Review: 'Shadowspell' by Jenna Black
March 11, 2011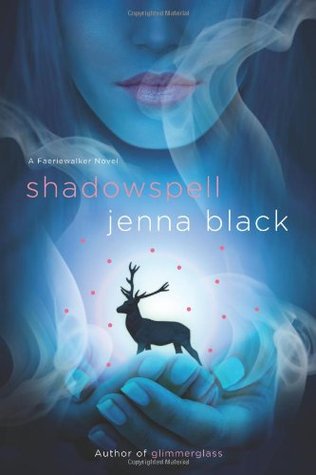 Shadowspell
by
Jenna Black
Series:
Faeriewalker #2
Published by
St. Martin's Press
on January 4th 2011
Genres:
Young Adult Paranormal
Format:
eBook
Source:
Purchased
Goodreads
Purchase at
Amazon
|
Apple

On top of spending most of her time in a bunker-like safe house and having her dates hijacked by a formidable Fae bodyguard, Faeriewalker Dana Hathaway is in for some more bad news: the Erlking and his pack of murderous minions known as the Wild Hunt have descended upon Avalon. With his homicidal appetite and immortal powers, the Erlking have long been the nightmare of the Fae realm.
A fragile treaty with the Faerie Queen, sealed with a mysterious spell, is the one thing that keeps him from hunting unchecked in Avalon, the only place on Earth where humans and Fae live together. Which means Dana's in trouble, since it's common knowledge that the Faerie Queen wants her—and her rare Faeriewalker powers—dead. The smoldering, sexy Erlking's got his sights set on Dana, but does he only seek to kill her, or does he have something much darker in mind?
My Review
(Originally Reviewed on Mrs. Papillion aka "The Book Worm")
From the beginning to the end of the book I was literally on the edge of my seat. Can you say, steaming hot? I'm absolutely in love with the Erkling. For what reasons because he is a bad boy and sounds so dreamy. I have a thing for a guy who knows how to make a girl be on the edge of her seat. What Dana learns in this book will have any of you wanting more… as it did me. I don't want to spoil anything about the story to anyone who hasn't read it…but I recommend this book to anyone. My favorite parts were when Dana had to confront the Erkling and when he happened to show up unexpectedly at the right times or maybe to you all the wrong times. He is scary but who wouldn't be the way Jenna Black described him. What freaks me out more is what happens to Dana's boyfriend in the story with the Erkling. That is when Dana has to confront the Erkling face to face.  This book takes you through some dangerous roller coasters.  I've known a Sequel to blow away the first book really, but this one did.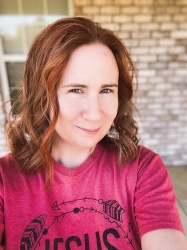 Latest posts by FranJessca
(see all)