Review: 'Glimmerglass' by Jenna Black
June 20, 2010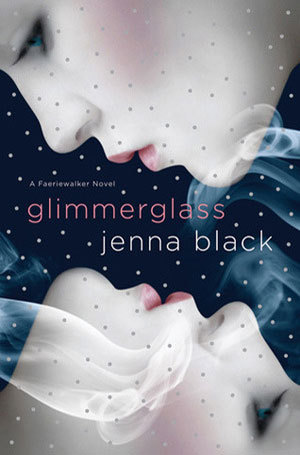 Glimmerglass
by
Jenna Black
Series:
Faeriewalker #1
Published by
St. Martin's Griffin
on May 25th 2010
Genres:
Young Adult Fantasy
Format:
eBook
Source:
Purchased
Goodreads
Purchase at
Amazon
|
Apple

It's all she's ever wanted to be, but it couldn't be further from her grasp...
Dana Hathaway doesn't know it yet, but she's in big trouble. When her alcoholic mom shows up at her voice recital drunk, again, Dana decides she's had enough and runs away to find her mysterious father in Avalon: the only place on Earth where the regular, everyday world and the captivating, magical world of Faerie intersect. But from the moment Dana sets foot in Avalon, everything goes wrong, for it turns out she isn't just an ordinary teenage girl, she's a Faeriewalker, a rare individual who can travel between both worlds, and the only person who can bring magic into the human world and technology into Faerie.
Dana finds herself tangled up in a cutthroat game of Fae politics. Someone's trying to kill her, and everyone seems to want something from her, from her new-found friends and family to Ethan, the hot Fae guy Dana figures she'll never have a chance with... until she does. Caught between two worlds, Dana isn't sure where she'll ever fit in and who can be trusted, not to mention if her world will ever be normal again.
My Review
(Originally Reviewed on Mrs. Papillion aka "The Book Worm")
This book is the first book in the series Faeriewalker. If you haven't read this book, you need to; you'll learn why the author named the series "Faeriewalker."
I wasn't fond of it at first, until Dana, the main character started getting into some crazy situations. I fell in love with her character. She is a VERY determined girl. She'll do at anything to make her life easier, somehow, someway. She wants to be a kid, but she's been forced to be an adult for a while now with her Mom, and she wanted to change that and find her Father. I'm also in love with the character Ethan. He's absolutely the perfect person for Dana, and so is Ethan's little sister, Kimber who is not everyone's favorite since their Father favors Ethan over her, which is sad. What I loved most about this book was how it reached the ending and what Dana accomplished with her Mom and now Dad, who she never knew.
I'm looking forward to the next book and what the author will put Dana through next.
This book is something different from what I'm used to reading, and I glad I went through Amazon's recommendations to find it.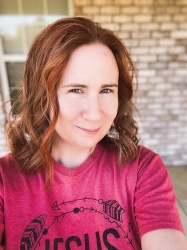 Latest posts by FranJessca
(see all)