Review: 'Analiese Rising' by Brenda Drake
February 6, 2019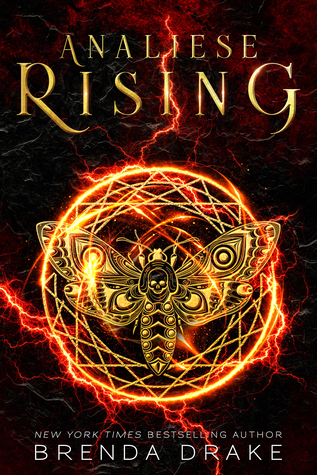 Analiese Rising
by
Brenda Drake
Published by
Entangled: Teen
on January 8, 2019
Genres:
Young Adult Fantasy
Format:
eBook
Source:
Purchased
Goodreads
Purchase at
Amazon
|
Apple
|
Kobo

Half-Blood meets Antigoddess in a thrilling, romantic new series from New York Times bestselling author Brenda Drake.
When a stranger gives Analiese Jordan a list of names before he dies, the last thing she expects to see is her own on it. Not. Cool. Her search for answers leads to the man's grandson, Marek, who has dangerous secrets of his own. Both are determined to unlock the mystery of the list.
But the truth is deadly. Analiese is a descendant of the God of Death, known as a Riser, with the power to raise the dead and control them. Finding out she has hidden powers? Cool. Finding out she turns corpses into killers? No, thank you.
Now the trail plants her and Marek in the middle of a war between gods who apparently want to raise an army of the Risen, and Analiese must figure out how to save the world—from herself.

Analiese Rising was one of my highly anticipated books to read in January, and I was excited to read it after the publisher sent me a paperback copy of the book. I had already pre-ordered the Kindle version of the book before its release so that I could have it on my Kindle ahead of time.
The premise of the story was exciting and I was excited to read something different from other books I have been reading lately, especially in the YA Paranormal/Fantasy genre. A little bit about the book because the synopsis goes into detail about the story. The book is told from one point of view, which is Analiese Jordan. She's a young teenage girl who lost both of her parents and her Uncle. She's at school one day and ends up touching a frog during science class, which comes back to life briefly. She's freaked out about it. She then runs into an older gentleman that warns her that someone wants her and he ends up dying. She goes to the older gentleman's house since she has his bag and meets the grandson, Marek. She tells him what his grandfather told her. They end up going on an adventure together to discover what clues Marek's grandfather left for them to find. Both characters are going to realize there is something bigger happening around them and they both play a role in it.
Unfortunately, this book did not grab my attention like I was hoping for when I was reading it. It took me a while to finish it because I kept having to put it down and read another book that would grab my attention. Do not get me wrong there were parts I enjoyed about the story.
I loved where the author was going with the story and the characters. I loved all the gods/goddesses that were introduced in the story, and I loved how there was so much adventure in the story for the characters. They did end up dealing with a lot of serious events though, especially Analiese. They were followed quite a bit in the story, which happened to be most of the book where they are running from so many people that they realize have their agenda.
I think the most disappointing part of the book was the very ending. It came so quickly. I was left hanging and felt confused. I hope and pray that Brenda Drake writes a second book because of the conclusion of Analiese Rising. I want to know who won the war or what happened at the end of the story.
Rating: 3 stars
Do I recommend this book? Although, this book did not grab my attention that does not mean other readers may not like it.
Will I read other books from the author? Yes, definitely.
Elements: Adventure (Travel with history elements due to traveling to Rome/Paris) and Mythology (Gods/Goddesses)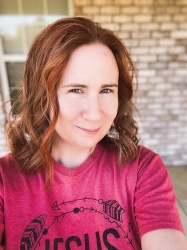 Latest posts by FranJessca
(see all)