Review: 'Aromatherapy' by Suzanne Rock
December 5, 2012
I received a complimentary copy of the book from the author in exchange for an honest review. This does not affect my opinion of the book or the content of my review.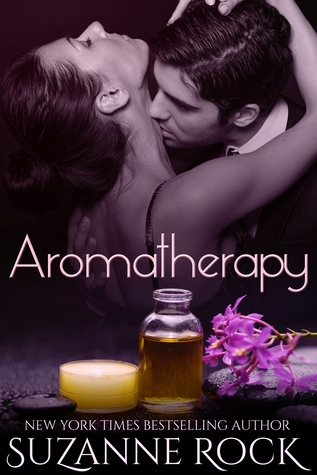 Aromatherapy
by
Suzanne Rock
Series:
Ecstasy Spa #2
Published by
Smashwords Edition
on March 28, 2012
Genres:
Erotic Romance
Format:
eArc
Source:
the author
Goodreads
Purchase at
Amazon

When Ian shows up at the Ecstasy Spa to take his new girfriend out for her birthday, he learns that she has been selling more than massages to pay her rent. At first he's enraged, then he's intrigued. What does she do with those men and little bottles of scented oils? Would she do the same for him? Could he convince her to do those things for him exclusively?
This is Book #2 of the Ecstasy Spa and a M/F erotic romance.
Books in the Ecstasy Spa Series:
Quick FixAromatherapyRub Down
The Great EscapePressure PointMind and Body
Ecstasy Spa: An Erotic Anthology, Part IEcstasy Spa, An Erotic Anthology, Part II
My Review
I honestly can say I am now officially addicted to Suzanne Rock's books.  This is my 2nd book from her, and I enjoy the steaminess of the books she writes.  There short, but they definitely quench the erotic thirst.  =)
Lily has been working at the Ecstasy Spa for a couple of years now.  She is known as the person who men go to for a massage with scented oils since that is what she specializes in her field.  Her boyfriend, Ian, does not know about her job.  She's trying everything to keep it from him since he means the world to her and she knows it will break his heart to find out the truth.
One night while closing up shop at the Ecstasy Spa, Lily is surprised with Ian shows up to her work to surprise her for her birthday.
Ian finds out the truth on what Lily does, and he is heartbroken.  He does not know if he should stick with her, but when he finds out what she does in the room with the men, he wants to find out for himself, if she would do the same things she does to her clients to him. Lily is confused at first and is trying everything to convince Ian that the clients mean nothing to her.  Ian is the one that has her heart, and he's special to her.  She only does this to have money for rent and her bills she must pay.
Lily may have to give up Ecstasy Spa if she wants to stay with Ian…or she may end up breaking his heart and choosing the Spa over him.
My thoughts on "Aromatherapy" was that it did have its steamy moments and hotness, but I did not feel a connection with the characters like a did the first book.  Ian seemed to be a little controlling over Lily.  She was trying to pour her heart out on why she chose the Ecstasy Spa over every other Spa job out there.  She could not find another job out there to pay her bills and Lily's boss, Celeste, knew Lily would be a great asset to the Spa.
She also tried to reason with Ian and tell him that he meant the world to her, and the clients did not.
I did see the reason why Ian would be upset with her.  She had not even been with him yet, and he did not know why she could not look other places for a job but instead let other men touch her when he had not had the pleasure to do the things she does to the other men.
Just because I did not click with the characters though does not mean I did not enjoy "Aromatherapy."  Let's say it was another book from Suzanne I had a hard time putting down.
I enjoyed the ending once everything fell together, and I loved the steamy, hot scenes between the characters, especially the shower scene.  (HOT!)  And of course the scene in Lily's room with her scents as well.  Ian just wanted Lily to open up to him, and Lily wanted to show Ian she loved him over the men she had been with before.
This was another fantastic erotic short read from Suzanne Rock, and I definitely cannot wait to dive in the rest of the books now after reading the first two.
If you want to read about an Ecstasy Spa that indulges in your fantasies than check out these books from Suzanne Rock.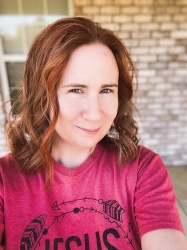 Latest posts by FranJessca
(see all)