Review: 'Awaken' by Kristen Day
November 24, 2012
I received a complimentary copy of the book from the blog tour host in exchange for an honest review. This does not affect my opinion of the book or the content of my review.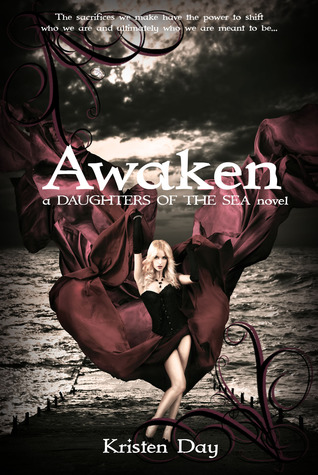 Awaken
by
Kristen Day
Series:
Daughters of the Sea #2
Published by
Kristen Day Books
on October 7, 2014
Genres:
Young Adult Fantasy
Format:
eArc
Goodreads
Purchase at
Amazon

The sacrifices we make have the power to shift the very fabric of who we are, and ultimately who we are meant to be…
After learning of her true destiny as the intended Leader of the Tydes, Anastasia Whitman must now embark on a perilous quest to the Underworld before the age of eighteen in order to plant the seed of immortality and complete her essence to become a true Sea Goddess. But before she can make her legendary journey, an unexpected new student transfers to Lorelei; initiating a sequence of events that will unravel Stasia's new life, and test the boundaries of her relationship with the mysterious, dark, and sexy Finn Morrison. The line between the Underworld and the Living begins to blur as gruesome ghosts, morbid reveries, and pure evil haunt her waking hours as well as her sanity. Once the details of Finn's own startling destiny are revealed, the dangerous secrets he's been hiding will threaten the very love Stasia believed to be indestructible. As time begins to run out, she will be forced to choose between the one she loves and the destiny she cannot escape.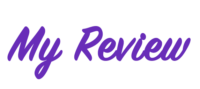 Seriously I was left hanging at the end of this book, and now I have to wait for the final book in the trilogy to find out what happened. (cue in screaming)
I love Kristen Day's Daughters of the Sea Novels. I am in love with her characters that she created, and I secretly wish Finn was REAL.
In "Awaken," Anastasia aka Stasia, is supposed to travel to the Underworld before her 18th birthday to make a trip to a river that will help her become an immortal when she does turn 18. She must prepare for this trip ahead of time and her roommates/best friends help, as well as her boyfriend, Finn, she should be able to conquer it.
Instead, she has to face some truths that are about to come out that may break her heart before she goes.
She learns to be able to go to the Underworld; she needs to know precisely when to go. It's kind of hard when she does not know her real birthday. She will have to learn how to control her reverie's to find out her birthday and find out the truth of what is going to happen.
Stasia is going to deal with one crazy Princess and her Mother who is the Queen of the Underworld who has to let her pass into the Underworld.
She also has to deal with other people not wanting Stasia to become a true sea Goddess and intended leader to the Tykes.
Be prepared to go through some heartache in "Awaken" because Kristen Day places some bombshells in this book that made me love/hate some characters and certain situations. (One being Finn, but only for a little while)
Stasia grew even more in this book and is ready to take the place of the Leader of the Tykes. If she can handle what she handled in this book, she definitely can take on anything. She's going to have to since there was a cliffhanger in "Awaken."
The secondary characters, I loved as well….especially Ricker and Carmen. They sound like an old married couple who will not admit they like each other.
I love how Stasia's friends were there for her, especially towards the end.
I was not prepared for what happened in this book. I loved Forsaken, and now I love Awaken. I was not expecting to love it as much as Forsaken, but Kristen Day proved me wrong. Her Daughters of the Sea has become one of my FAVE Young Adult books this year, and I'm anxiously waiting for the finale, Chosen.
If there is one thing I love about Kristen Day is how she can make my emotions go haywire when reading. I about threw my iPad across the room when Stasia got the biggest bombshell in her life from that wicked Princess Nadia. (Poor Stasia)
If your a fan of the young adult genre and love paranormal and mythology, you will love this trilogy from Kristen Day.
The last book in the trilogy comes out real soon, and I'm counting down to it.
Thanks to YOUR Blog Tours for introducing Kristen Day and her fabulous books to me so that I can add her to my favorite authors.
I received a complimentary copy of "Awaken" in exchange for an honest review.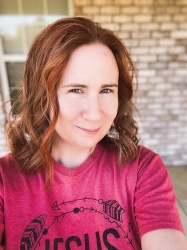 Latest posts by FranJessca
(see all)