Review: 'Below the Belt' by Skye Warren
February 17, 2012
I received a complimentary copy of the book from the author in exchange for an honest review. This does not affect my opinion of the book or the content of my review.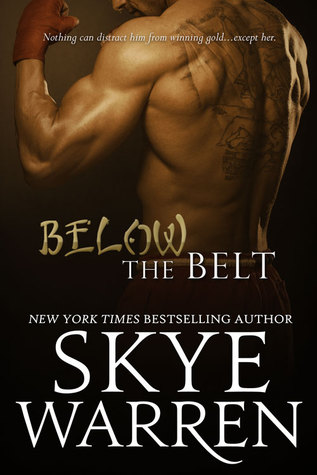 Below The Belt
by
Skye Warren
Published by
Skye Warren Erotica
on November 18th 2011
Genres:
Erotic Romance
Format:
eArc
Goodreads
Purchase at
Amazon

Martial arts champion Abe Montgomery is dead-set on winning gold at Nationals. Paris Rivera has sworn off men and martial arts. When these two meet, the chemistry is explosive.
Abe may dominate on the mats, but he's fallen hard for Paris. The fight of his life looms ahead, not only for his dreams but for the sexy woman he soon can't live without.
My Review
There's something about a Man who can kick some butt with his bare hands and feet that turns a woman on a lot. Well, at least this woman. I've been fascinated with Martial Arts since I was a little girl. Unfortunately, I only took a month of it in middle school. My Parents didn't want to deal out the money for an expensive Martial Arts Academy. =(
I enjoyed looking at the eye candy on the Cover…that undoubtedly will have me reading the book. I think it's the tattoo that captured my attention more though on the cover…or could it be the nice rugged abs in the front…*sigh*
Finally, I got to live it again through a Short Erotic Novella written by Skye Warren. Oh Yes! Thank you, Thank you!! =)
What I loved about this Erotica Book…was the development of the characters, the sex scenes and the drama the characters went through to be with each other. Did I mention some steamy, hot, sexy sex Scenes?
Abe is focused on gold well he's supposed to be until a bet he makes, and then he meets Paris, who throws him off. He's never met a woman like her before. Of course, Paris is not into being in a relationship due to her past relationship. She especially doesn't want to hook up with a guy who is into Martial Arts.
Abe loses focus of the course and Paris…well…she ends up hooking up with Abe the one kind of person she didn't want to be within her life.
Poor Abe, went through hell to try to win Paris's attention. I did get a little upset when Paris revealed why she didn't want a serious relationship with Abe. Not a good excuse in my eyes. If she didn't wish to Abe…turn him over to me. =)
I loved the ending and wasn't expecting that at all. Abe was clueless when it came to Blake.
I recommend this book to anyone who wants a good Erotica book to read. I also recommend it to anyone who wants a strong male character to read.
I plan on reading Skye Warren's other books.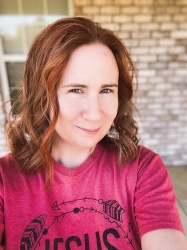 Latest posts by FranJessca
(see all)