Review: 'Bitter Sweet Love' by Jennifer L. Armentrout
April 6, 2021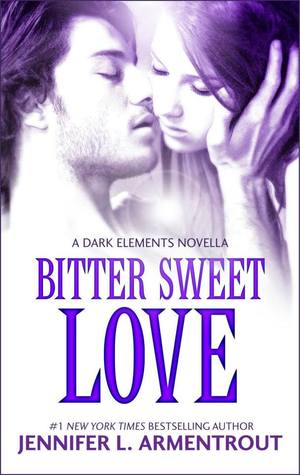 Bitter Sweet Love
by
Jennifer L. Armentrout
Series:
The Dark Elements #0.5
Published by
Harlequin Teen
on December 1, 2013
Genres:
Young Adult Paranormal
Format:
eBook
Source:
Purchased
Goodreads
Purchase at
Amazon
|
Barnes & Noble
|
Kobo

Dez wasn't just Jasmine's crush. A gargoyle Warden like Jas, he helped her come to terms with her destiny—fending off demons and maintaining the balance between good and evil. He was her everything…right until the moment he disappeared without a trace. It didn't help that Jas's father had just announced that she and Dez would one day be mated. Hard not to take that personally.
And now he's back, three years older, ten times hotter, ready to pick up exactly where they left off. But Jas isn't taking that risk again. Dez has seven days to meet all her conditions and earn back her trust. Seven days filled with terrifying danger and sweet temptation. Seven days to win her heart—or shatter it all over again...
---
Bitter Sweet Love is the prequel to the Dark Elements series by Jennifer L. Armentrout. This prequel didn't take long to read. It briefly goes into the world that Jennifer has created for this series, including gargoyles and demons. 
Storyline/My Thoughts: I've read previous books from Jennifer, but I couldn't wait to dive into this one due to the paranormal creatures that were in it. First, we have shifters that shift into gargoyles, and they go after demons. We have all kinds of demons that wreak havoc in the world. The gargoyles have to deal with sending the demons back to where they come from daily. In the meantime, the female gargoyles have to stay hidden and not be part of hunting dangers. In the case of Jasmine, she wants to explore more and not be locked away. Her one true love/best friend, Des, left her three years ago and now is back to claim her as his mate. Unfortunately, she's not going to make it easy for him. She makes conditions to him before she makes her decision, and some of those decisions put her in harm's way.
I could tell right away that Des still loved Jasmine, but it would take a lot of groveling to make up for the time he left. Des didn't want to tell Jasmine right away why he left, but I could understand why he was hesitant to say to her when he did. Jasmine drove me crazy with the conditions she made for Des to decide if she would mate with him. After a while, it became predictable what she was going to choose.
I did like being introduced to some of the secondary characters in this book that will be the main characters in the next book. I couldn't wait to read the rest of the series now, especially after being introduced to a particular demon.
This prequel receives four stars from me, and the only reason it didn't get five stars was Jasmine and how she treated Des and how she treated a specific young character. I didn't particularly appreciate how she treated this young character. I don't want to give away the person, but she does get to be the series's main character. Jasmine was very judgmental, and she realized it after she got to know the character. I liked how Jasmine finally realized how much Des cared for her, but she could've not put Des through so much trouble. She could have also listened to him, and she would not have got hurt. Overall, this prequel was a great start introducing the series.
Standalone or Part of Series: It's a prequel to the Dark Elements series, but can be read as a standalone.
HEA: Yes
Trope: Arrange Relationship/Marriage/Mating; Friends-to-Lovers;
Would I recommend this book? Yes. I recommend this book to Young Adult Paranormal/Fantasy readers out there. If you enjoy Jennifer L. Armentrout's other paranormal books, then you'll enjoy this series.

This post contains affiliate links you can use to purchase the book. If you buy the book using that link, I will receive a small commission from the sale. It will help sponsor future giveaways but costs you nothing extra. You can read the full disclosure underneath the Privacy Policy.
---
---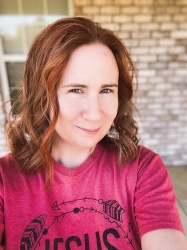 Latest posts by FranJessca
(see all)