Review: 'Blue Maneuver' by Linda Andrews
March 5, 2012
I received a complimentary copy of the book from the author in exchange for an honest review. This does not affect my opinion of the book or the content of my review.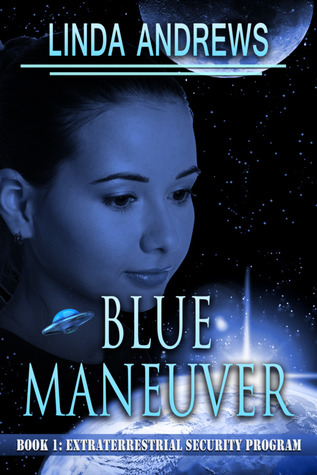 Blue Maneuver
by
Linda Andrews
Series:
The Extraterrestrial Security Program #1
Published by
Land Na Publishing
on January 9th 2012
Genres:
Science Fiction
,
Urban Fantasy
Format:
eBook
Source:
the author
Goodreads
Purchase at
Amazon
|
Apple

The extraterrestrials have landed and they're human.
Rae Hemplewhite didn't believe in aliens until a close encounter with out-of-this-world technology drags her into the extraterrestrial security program. Helping alien refugees adjust to life on Earth is difficult enough, but her first clients have a price on their heads. Plus, her new partner seems torn between the urge to kiss her or kill her. And that's the good news.
The bad news: Alliances are forming in deep space. If Rae doesn't keep her witnesses alive long enough to transfer their top secret information to the right faction of humanity, Earth will become a battlefield.
My Review
I was emailed a while ago from Author, Linda Andrews, to read and review her book "Blue Maneuver." It took me a while to get to it because of other review requests and library books that needed to be read before I had to pay overdue charges. Unfortunately, once I did get a chance to start reading it, I came down with double ear infections and had to put off all reading until I was better. I suffered withdrawals from reading at the time. I have never gone longer than a day of not reading.
When I finally got better, I had to finish "Blue" Maneuver".
I'm not a Big Sci-Fi girl at all, but I thought I would give a chance after reading the description of the book from Linda.
Some amazing qualities I found with the book was the story that Linda created. I loved how she created a world where Aliens lived among us, and we didn't even realize it. She also made it where the Aliens lived on other planets, and they were like us, but so much more superior and better in technology than us.
The main character where we dive into her head is Rae who cracked me up several times in the book. She was a spunky, determined girl who got herself in a bind one day. She was clueless with having Aliens live in her apartment complex. She was also clueless about the guy she had an eye on for a while at her apartment. Who knew one day she would end up getting abused and kidnapped (kind of) in her friend's apartment while taking care of her friend's cat.
Rae is thrown into a world she had no idea existed and ends up having to save the world and help Aliens who are mainly under the Witness Protection Program. She is being bullied by her kidnapper Tobias who happens to run hot and cold. You never know if he'll be kind to Rae or become violent with her. Then there's the time, he forces these Ceebees in her, which you'll have to read the book to find out what they are. I found them the most exciting part of the book because they helped Rae out of so many jams when Tobias wasn't there.
You know a book always has an evil character or two to it, and I wasn't expecting the villain to be who Linda made it out to be.
Now onto the stuff, I didn't pretty much like about that book, but other readers may find interesting and entertaining. Some of the same words over and over again. I know it was Rae's talk, but I did see myself skipping over it sometimes, to get the right parts. I know she was trying not to cuss. I found it entertaining when she did cuss because she would have to put a $1 in her swear jar. I think they need to implement that to Sailors. Well, veterans at least who just got out of the military, like me. I've been trying not to cuss for six months now. Gosh darn it, it's the hardest thing ever. =)
I also felt like some of the books was dragging and I just wanted to get the ending.
I did enjoy this book, but it's not my usual book to read. I definitely would recommend it to anyone who loves Sci-Fi though. For anyone who is a Paranormal Romance addict, you may not like it, but you may like it. You'll have to read it to find out. I know my Father would enjoy this book. If only he read books though. He instead sees the movie, he says. I do see this book being a movie one day. I think we do have Aliens among us. What do you think?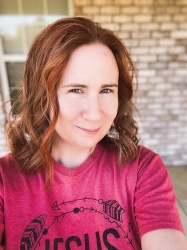 Latest posts by FranJessca
(see all)