Review: 'Chosen' by P.C. Cast and Kristin Cast
January 23, 2021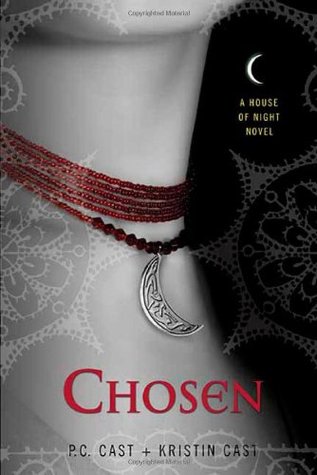 Chosen
by
P.C. Cast
,
Kristin Cast
Series:
House of Night #3
Published by
St. Martin's Griffin
on March 4, 2008
Genres:
Young Adult Fantasy
Format:
Paperback
Source:
Purchased
Goodreads
Purchase at
Amazon
|
Apple
|
Google Play
|
Kobo

Dark forces are at work at the House of Night and Zoey Redbird's adventures at the school take a mysterious turn. Her best friend, Stevie Rae, is undead and struggling to maintain a grip on her humanity. Zoey finds herself in the very unexpected and rare situation of having three boyfriends. Mix a little bloodlust into the equation and the situation has the potential to spell social disaster. Just when it seems things couldn't get any tougher, vampyres start turning up dead. Really dead. It looks like the People of Faith are tired of living side-by-side with vampyres. But, as Zoey and her friends so often find out, how things appear rarely affects the truth…
---
Chosen is the third book to P.C. Cast's and Kristin Cast's House of Night series. This book is full of teenage drama and the storyline evolving into what is happening at House of Night. I enjoyed this book but found many things I was not too fond of this time around. I think it's due to having a teenage daughter and wanting Zoey to make better choices.
My Thoughts: Okay. I initially gave this book 5-stars in 2009. This time around, though, I'm giving it 3.5-stars. This book made me want to throw it a couple of times because of Zoey's choices. I had to remind myself she's a teenager and she's fictional. I could not connect or even feel sympathy for Zoey Redbird in this book. She drove me bonkers. Instead of involving her friends, she kept secrets from them. I know she had her reasons, but she should have trusted them. They could've helped her. (Reminding myself this book is fictional.) There's also Zoey finding out her friend Stevie Rae is alive, but not the same person. Stevie Rae is not a normal fledging after dying. Stevie Rae warned her several times she changed, but she never listened.
One of my significant issues in this book was Zoey juggling three guys: Heath (human), Erik (fledging), and Loren (grown vampire). She shouldn't even be focusing on boys. She needs to focus on what Neferet is up to at the House of Night. I swear Zoey was stubborn! Why did she hurt, Erik?! That one hurt the most! That boy loved her!
Here are things that I did like about the book:
Aphrodite – She grew on me in this book, especially after she help saved Zoey's Grandma. She played a big role in this book.
Stevie Rae – She's not your normal fledging, but she still acts like herself (somewhat). She has always been a favorite of Zoey's friends.
The ending and how everything came together. It fell apart for Zoey, but it was a tremendous climax to the series (so far.) I love how authors throw in cliffhangers that make you mad-sad at the same time.
Standalone or Part of Series: It's part of the House of Night Series.
Steaminess: Some steam in this book.
Cliffhanger: Yes.
Would I recommend this book? Yes. If you are a fan of Young Adult Fantasy and Paranormal, then this book is for you. Warning: this book goes a little over PG in this book. Zoey comes off as a teenager who needs her friends more than ever, but she's, instead, being complicated. (I think I mentioned this several times, but just in case, I'll repeat it for readers who have issues with characters like her.)
I'm diving into the next book because I'm playing catchup on this series by doing a re-read. I want to know if Zoey and her friends continue to grow. I also want to know how to kick Neferet's butt. I wouldn't say I like her wicked ways.

This post contains affiliate links you can use to purchase the book. If you buy the book using that link, I will receive a small commission from the sale. It will help sponsor future giveaways but costs you nothing extra. You can read the full disclosure underneath the Privacy Policy.
---
---
---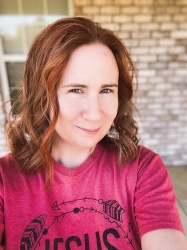 Latest posts by FranJessca
(see all)