Review: 'Daughter of the Red Dawn' by Alicia Michaels
October 24, 2012
I received a complimentary copy of the book from the author in exchange for an honest review. This does not affect my opinion of the book or the content of my review.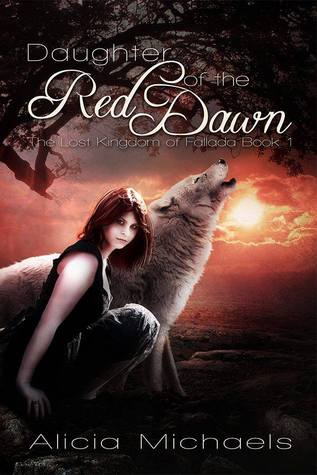 Daughter of the Red Dawn
by
Alicia Michaels
Published by
Anchor Group Publishing
on October 15, 2014
Genres:
Young Adult Fantasy
Format:
eArc
Source:
the author
Goodreads
Purchase at
Amazon
|
Apple

These are dark times in the land of Fallada, and I fear that they will only continue to grow darker. Only the return of those we've lost will even the score.It will begin with first line of the prophecy, which foretells of a red sun over the desert sky… --Adrah, Queen of the Fae
On the outside, seventeen year-old Selena McKinley is like any other teenage girl. Yet Selena has always felt as if she doesn't belong and is counting the days to graduation and her freedom from the small town that makes her feel so out of place, when the arrival of a stranger turns her world upside down. Selena will learn just how different she is and the truth of where she comes from.A lost princess, they call her, the catalyst for a war involving a world that Selena was taken from as a child. An evil queen obsessed with her own beauty with a plan to enslave the human race.…the notion seems so silly, yet Selena knows in her heart that it is true. Then there is Titus, the shape shifter whose blue eyes and claims of destiny hold her heart captive. Can Selena find the strength to do what she must while following her heart?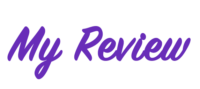 I'm a HUGE fan of books of fairy tales and different takes of those tales…and when Alicia Michaels announced her first book to a new series I jumped at the chance to read the first book.
As a child, one of my favorite fairy tales was the story of Red Riding Hood and the big bad wolf. "Daughter of the Red Dawn" definitely tells a different tale of Red Riding Hood and the wolf that is trying to kill her at her Grandma's house. Instead, the wolf ends up being the one person who Red Riding Hood will fall in love with, and he tries to warn her that he's not what she thinks he is.
Seventeen years old, Selena, only wish is to leave her small town of Twin Oaks, Texas and get away from the place where she never felt like she belonged. She has known for a while that she is different. She has an addiction to running and running fast. She is the fastest girl in town or maybe in the world since normal teenagers should not run as soon as she can.
One day, she comes across a boy in the field that has been watching her, and she is drawn to him. Titus, who has been sent to kill Selena from the evil queen that wants to take over the land of Fallada (which is the other realm), is trying everything to warn Selena of what he is there to do. Instead, he finds himself falling for the beautiful Selena.
Selena has no idea what to do with the sexy boy who is always there warning her about himself.
Instead, she is about to find out the truth of who she is and what she is supposed to do to save her people in another realm, she never thought it would exist.
Can a seventeen-year-old girl, who wants to make a name of herself, save people she never knew existed and take in the real truth in one day? It's going to take the Queen of the Fae, Titus (the sexy, mysterious boy who has sharp canines), and a few other friends to help her decide on fulfilling her destiny as a Princess and Warrior.
My thoughts on "Daughter of the Red Dawn" because this book is a great start to the series is that explained what happened to the land of Fallada very well. Alicia Michaels, also makes sure to give us ideas on what is next in the series and that there is a total of 7 princesses who need to be saved to defeat the evil queen that wants to take over Fallada and make humans slaves. (I know I left some stuff out above on explaining and that is because I do not want to spoil the story for anyone who is interested in reading it)
I liked the take on Red Riding Hood and the wolf in "Daughter of the Red Dawn." Titus was one sexy wolf, who stole my heart the minute he was introduced. He had his reasons for trying to kill Selena in the beginning, but then he got help from Queen of the Fae later on in the story.
Selena was kind of annoying when it came to finding out the truth of who she was and what she needed to do. She had a lot of support to help her through her destiny, but she was reluctant at first since the moment she was told who she was and that her life was a lie in the Human realm. Even the one person who watched over her lied to her, but she had her reasons.
I loved the quirky sayings talking about Jacob from Breaking Dawn…especially when the movie is coming out soon, which reminded me. =)
I recommend this book to people who love stories that tell another tale to our favorite fairy tales and readers who enjoy the young adult genre. You'll love Alicia Michaels debut novel into her young adult series that takes off at a GREAT start and will make you want more.
I'm looking forward to the next tale that will be told. =)
I was given a complimentary copy of the book from the Author in exchange for an honest review.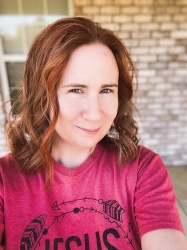 Latest posts by FranJessca
(see all)