Review: 'Deal with the Devil' by Vivian Wood
March 9, 2023
I received a complimentary copy of the book from the blog tour host in exchange for an honest review. This does not affect my opinion of the book or the content of my review.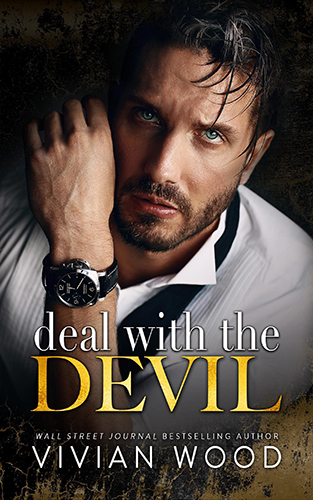 Deal With the Devil
by
Vivian Wood
Series:
Married at Midnight #1
Published by
Vivian Veritas LLC
on March 3, 2023
Genres:
Dark Romance
Format:
eArc
Source:
the blog tour host
Goodreads
Purchase at
Amazon
|
Apple
|
Barnes & Noble
|
Google Play
|
Kobo

With this ring, I thee wed.To hate and to spite.Till death do us part.
Penniless, pregnant, and completely alone.Desperate, I turn to the one man I never thought I would need.People call him the Devil… but he has a deal that I can't refuse.
Be his wife.Pretend my baby is his.Live in a luxurious cage lined with lies.
The Devil has plans for me, a scheme that will earn him an empire.And in exchange, my baby and I will live a life of utter luxury.All I have to do is say the words.
With this ring, I thee wed…
---
If you a fan of villains getting the girl in stories, you may enjoy this new trilogy by Vivian Wood. Deal with the Devil is the first book in Vivian Wood's Married at Midnight Trilogy. I highly recommend reading this trilogy in order since book one ends on a cliffhanger. 
Storyline/My Thoughts: What did I think about Deal with the Devil, which happens to be the first book I've read from Vivian Wood? 
What I enjoyed:
Usually, my favorite FMCs are the aggressive, kick-butt ones, but I do occasionally love the sweet, innocent FMCs, precisely what Talia Chance was in this book. She did have an aggressive side, especially when it came to dealing with the MMC. She grew up differently from the MMC and let it be known that she didn't like his luxurious, corrupt world. She much preferred her world of working in a bookstore and volunteering. Yes, she didn't have much, but she was a damn hard worker and was proving it, even when she had to deal with rude customers and such. Unfortunately, she had a life-altering moment and was forced into the MMC's world. She comes off meek at first, especially when facing the Morgan Family about a dilemma at her Aunt's bookstore, but she does have a way of pushing buttons. Just ask Dare Morgan, the MMC in the book.
There is an Evil Twins Antics in this trilogy. Identical twin brothers are fighting to take over their Family's Empire from their Grandfather. Their Grandfather is a devilish man who pits the twins against each other to succeed in taking over what he built. The twins are ruthless and will do anything to gain that power and money. Dare Morgan, the MMC in the story, will do anything to take over, even pay someone to marry him. For a good reason, he has issues with his twin, Burn Morgan.
What I disliked:
Unfortunately, the MMC was over the top for me. He is cruel, hateful, and downright mean to the FMC. He throws his Morgan name and money around like nothing, which bothered the FMC. It bothered me, especially with how he treated her. He basically says she's not his usual type, and he's only with her to get back at his brother. (Yeah, not the best way to win over a girl, in my opinion.) He eventually does a 360 in the book regarding Talia, but he's still downright awful. Dare Morgan is definitely a villain in the first book, and I usually love villains that get the girls. Not Dare, though. He is selfish and only cares for himself. He won no points with me, even when reading this POV. I would have never agreed to the deal with Dare regarding Talia, but she is forced. Girl, you could find so much better.
I hate being this person, but I wasn't a fan of the writing style either. Still trying to figure out what it was, but there were times I almost DNF'd the book. Too much focus on certain things drove me crazy. The MMC, for one, and his damn money. The family dynamics too. There was quite a bit of repetition, and I tend to zone out or skip over it if it's too much.
The only reason I didn't DNF Deal with the Devil was due to the FMC. I was interested in what was going to happen to her. Her whole life is flipped upside down due to one night. Readers that are bothered by cheating in books, there is cheating, but it does not involve the main MMC, and it doesn't come to light until later.
Overall, this book only gets 2.5 stars from me. I wish I could have enjoyed it more. I know other readers may enjoy it, especially readers who have read Vivian Woods's books before.
Will I read the second book? I may if I have time when it releases. I am curious after that cliffhanger.
Standalone or Part of Series: It's part of the Married at Midnight series.
Steam/Spice: 🌶 🌶
Genre(s)/Trope(s)/Element(s): Dark Romance. Billionaire Romance. Forced Marriage. Enemies to Lovers. Age Gap Romance. Possessive MMC. A-hole MMC. Twin MMC. Surprise Pregnancy. Innocent FMC. Evil Twin Antics. Villain gets the Girl.
Cliffhanger: Yes.
Would I recommend this book? Just because this book got a low rating from me doesn't mean another reader won't enjoy it. I recommend this book to readers who have read Vivian Wood's books already. If you also enjoy the tropes listed above in your book that I've listed in my review above.

---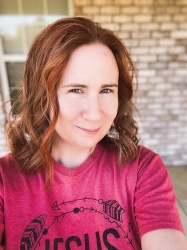 Latest posts by FranJessca
(see all)