Review: 'Dragonswood' by Janet Lee Carey
March 8, 2012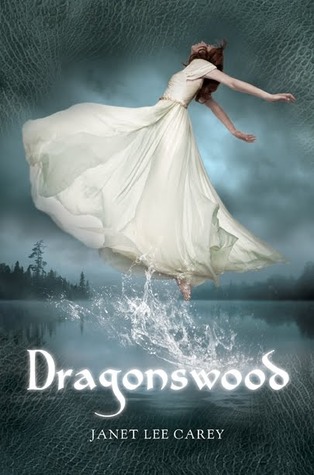 Dragonswood
by
Janet Lee Carey
Series:
Wilde Island Chronicles #2
Published by
Dial
on January 5, 2012
Genres:
Young Adult Fantasy
Format:
eBook
Source:
Purchased
Goodreads
Purchase at
Amazon
|
Apple

On Wilde Island, there is no peace between dragons, fairies, and humans.
Wilde Island is in an uproar over the recent death of its king. As the uneasy pact between dragons, fairies, and humans begins to fray, the royal witch hunter with a hidden agenda begins a vengeful quest to burn girls suspected of witchcraft before a new king is crowned.
Strong-willed Tess, a blacksmith's daughter from a tiny hamlet, wants more for herself than a husband and a house to keep. But in times like these wanting more can be dangerous. Accused of witchery, Tess and her two friends are forced to flee the violent witch hunter. As their pursuer draws ever closer they find shelter with a huntsman in the outskirts of the forbidden Dragonswood sanctuary. But staying with the mysterious huntsman poses risks of its own: Tess does not know how to handle the attraction she feels for him—or resist the elusive call that draws her deeper onto the heart of Dragonswood.
My Review
First off, forgive me for just now finishing this book. I was supposed to read and review it last month, but my Library never got to ordering this book in time for me to read it for the Random Reads Post for February. Boo to my Library! I ended up having to buy it through Amazon for my Kindle and then it took me a while to read it due to my two College Courses I'm taking at my College. Plus, having two children one that is under the age of 1 and the other who is in first grade let's say I can't devote to reading until late at night when they both are tucked away.
After so many sleepless nights and running on coffee during the day, I finally finished reading "Dragonswood" last night, and I just realized this was Book 2 to the Wilde Island Chronicles. Oh well, I thoroughly enjoyed this book though, and I plan on reading the first book when I can get the chance too.
I love reading about dragons and fairies. I've been fascinated with Dragons and even Medieval times since I was a kid. If only Dragons were real and I would be on the back of one, flying to Ireland or Scotland right now because I would be one of the crazy girls who wasn't afraid of the fire-breathing dragon with sharp talons. I would be the crazy girl who took care of the dragons and made sure no one killed them.
I adore this World that Janet Lee Carey created in this book. I felt like I was in the book sometimes, the way she described everything and how I fell in love with each character.
Dragonswood takes you in the life of Tess, who unfortunately has not lived a good life at all. She has been abused since day one from her Father, the Blacksmith. She is forced to run and hide after she is accused of being a Witch and unfortunately she puts her friends in the middle of it also. All because Tess and her friends were seen in Dragonswood a place where humans don't ever go because of the Fey and Dragons. Tess has always been drawn to Dragonswood though. She finds out one day from her Mother that she is half-fey and her Father is a Fey. The Blacksmith has never been her biological father. Tess is thrown into this Fey World which she is not used to at all. Her birth father wants her to fill the Fey Prophecy and bring the humans/fey/dragons altogether. I won't go more into the description of the book because the synopsis above pretty much gives you great detail of the book.
I will tell you this; this book had me enthralled since the moment I read the first page to the last. If you enjoy a fantasy world full of princes, princesses, Kings, Queens, Knights, dragons, fairies, etc…..you will enjoy this book. I look forward to reading more of these books from Janet and reading the first book…that I didn't know about since Goodreads didn't tell me. Grr! I won't hold it against Goodreads though…well at least for now.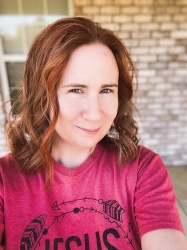 Latest posts by FranJessca
(see all)