Review: 'Empire of Storms' by Sarah J. Maas
June 17, 2021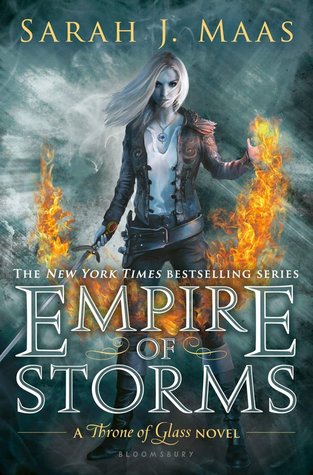 Empire of Storms
by
Sarah J. Maas
Series:
Throne of Glass #5
Published by
Bloomsbury USA Childrens
on September 6th 2016
Genres:
Young Adult Fantasy
Format:
Hardcover
Source:
Purchased
Goodreads
Purchase at
Amazon
|
Barnes & Noble
|
Kobo

The long path to the throne has only just begun for Aelin Galathynius. Loyalties have been broken and bought, friends have been lost and gained, and those who possess magic find themselves at odds with those don't.
As the kingdoms of Erilea fracture around her, enemies must become allies if Aelin is to keep those she loves from falling to the dark forces poised to claim her world. With war looming on all horizons, the only chance for salvation lies in a desperate quest that may mark the end of everything Aelin holds dear.
Aelin's journey from assassin to queen has entranced millions across the globe, and this fifth installment will leave fans breathless. Will Aelin succeed in keeping her world from splintering, or will it all come crashing down?
---
This was my first review of 2017, and believe me, this was a complex review to type back then and worst now since I read it a second time in 2021. I'm enjoying the Throne of Glass series, and I'm sad to know I will finally finish reading this series. I've held off on finishing this series because I don't want it to end, but I know it does end. If you haven't started this series and love the Young Adult genre with fantasy elements, I recommend starting this series.
Storyline/My Thoughts: I love strong, kick-butt female characters, and Aelin Ashryver Galathynius is definitely one of those characters. Empire of Storms starts with the characters ending up in Aelin's homeland, but unfortunately, they are not very welcoming. They believe she is not the ruler they want due to her taking so long to get back. They want to prove she can be Queen of Terrasen. They also are scared of Aelin's power. Aelin is determined to win back Terrasen. Unfortunately, she's going to go through so many tribulations in this book. She finds out the truth of what needs to happen to send back Erawan. She also finds out the price of what happens.
Let me just say in this story, and I love Rowan even more. He has been my favorite male character in this story due to who he has become since the third book. He is very protective of Aelin for a particular reason that will be unveiled in this book.
I do not want to go into the story much because I don't want to spoil it for anyone who hasn't read this book or series. There are many action-packed and dramatic scenes in Empire of Storms and a lot of romance too. Not the too steamy kind like you will find in Adult Romance books, but it's there.
Be prepared to be on the edge of your seat at the very end of the book. I was not prepared for how the book was going to end. I thought Erawan was the biggest issue that Aelin had to deal with, but unfortunately, she will face someone far worse.
Standalone or Part of series: It's part of the Throne of Glass series.
Cliffhanger: Yes.
Would I recommend this book? Yes. I highly recommend this book to readers that need to be distracted for a while and placed in a world of powerful Fae, evil demons, and an all-powering, loving group of characters that will follow the main character Aelin anywhere. This series has prevented me from getting into a reading slump this year, and I look forward to reading the next book in the series. I don't want to finish the series. I have to because it's been sitting on my bookshelves for so long. I held off for so long. I hope I don't have my heart broken, but I know Sarah J. Maas will give me an epic end to this series.

This post contains affiliate links you can use to purchase the book. If you buy the book using that link, I will receive a small commission from the sale. It will help sponsor future giveaways but costs you nothing extra. You can read the full disclosure underneath the Privacy Policy.
---
---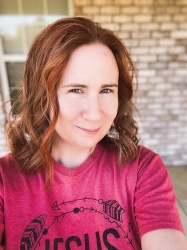 Latest posts by FranJessca
(see all)