Review: 'Every Last Breath' by Jennifer L. Armentrout
April 13, 2021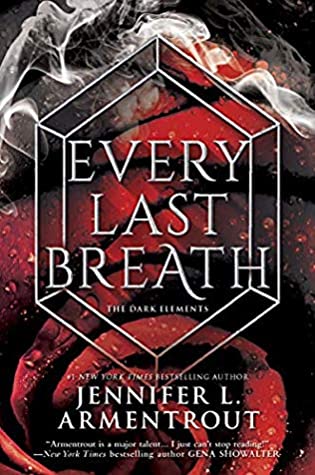 Every Last Breath
by
Jennifer L. Armentrout
Series:
The Dark Elements #3
Published by
Harlequin Teen
on March 26, 2019
Genres:
Young Adult Paranormal
Format:
eBook
Source:
Purchased
Goodreads
Purchase at
Amazon
|
Barnes & Noble
|
Kobo

An alternate cover edition for this ASIN can be found here.
Some loves will last 'til your dying breath
Every choice has consequences—but seventeen-year-old Layla faces tougher choices than most. Light or darkness. Wickedly sexy demon prince Roth, or Zayne, the gorgeous, protective Warden she never thought could be hers. Hardest of all, Layla has to decide which side of herself to trust.
Layla has a new problem, too. A Lilin—the deadliest of demons—has been unleashed, wreaking havoc on those around her…including her best friend. To keep Sam from a fate much, much worse than death, Layla must strike a deal with the enemy while saving her city—and her race—from destruction.
Torn between two worlds and two different boys, Layla has no certainties, least of all survival, especially when an old bargain comes back to haunt them all. But sometimes, when secrets are everywhere and the truth seems unknowable, you have to listen to your heart, pick a side—and then fight like hell…
---
Every Last Breath is the final book to the Dark Elements series by Jennifer L. Armentrout. This book left me wanting more of this world that Jennifer created with the gargoyle shifters, and demons, especially since a specific character deserves a happily ever after, too. Everyone deserves a HEA!
Storyline/My Thoughts: If you didn't read the previous books, then I would recommend not reading this review. I'm going to try not to spoil anything, but unfortunately, something could slip that would give away the storyline to readers. Every Last Breath picks up where Stone Cold Touch ended. This is where Layla, Roth, Stacey, and Zayne find out who is the Lilin. It's was heartbreaking. The Lilin is on a mission to wreak havoc topside and try to free his mother, Lilith, from below. Layla and her group of friends need to prevent that from happening, but they are unsure how to find out. Layla is on another mission to find out how to free her friend's soul that the Lilin consumed. She'll do anything.
If you read the first books, you would realize there was a love triangle between the main characters. In this book, Layla chooses. It felt kind of rushed when I was reading it, and I felt sorry for the person she didn't choose. (As I stated above, everyone deserves a HEA.) It's bad enough that a person ends up having something else happen towards the end of the book. Seriously, Jennifer L. Armentrout, this character already had his heartbroken. ?
The storyline in this book was okay. It wasn't like the first two books. The drama and trying to stop the Lilin felt rushed. There was no build-up and not enough wreaking havoc from the Lilin. There was too much lovey-dovey in this book. (if that makes sense) I also felt that Roth had changed in this book. He wasn't the same as the first books. Don't get me wrong, I really liked Roth, but he read differently.
The ending was predictable, too, in this book. I already knew who Layla picked and had a feeling that there was not going to be a dramatic ending that would be permanent. (I don't want to spoil it.)
Overall, this book receives four stars from me and not five stars. Will, I re-read this trilogy? Yes, especially since I fell hard for both Zayne and Roth. I also loved other characters in this book that grew on me.
I look forward to reading the spin-off of this series, The Harbinger.
Standalone or Part of Series: It's part of the Dark Elements series.
Cliffhanger: No.
HEA: Yes.
Would I recommend this book? Yes. If you are a fan of Young Adult Paranormal/Fantasy, then I recommend this book. If you are a fan of JLA's other books, then I would recommend this series, too. Be prepared for the series to put you through the wringer with your emotions. I know it put me through a lot.

---
---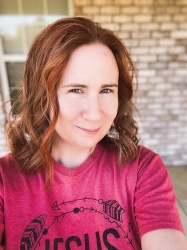 Latest posts by FranJessca
(see all)