Review + Excerpt: 'Z' by @larissaione
May 6, 2016
I received a complimentary copy of the book from the publisher in exchange for an honest review. This does not affect my opinion of the book or the content of my review.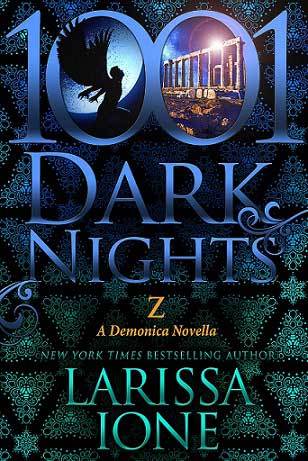 Z
by
Larissa Ione
Series:
Demonica #11.7
on April 26th 2016
Format:
eArc
Goodreads
Purchase at
Amazon

Zhubaal, fallen angel assistant to the Grim Reaper, has spent decades searching for the angel he loved and lost nearly a century ago. Not even her death can keep him from trying to find her, not when he knows she's been given a second chance at life in a new body. But as time passes, he's losing hope, and he wonders how much longer he can hold to the oath he swore to her so long ago…
As an emim, the wingless offspring of two fallen angels, Vex has always felt like a second-class citizen. But if she manages to secure a deal with the Grim Reaper — by any means necessary — she will have earned her place in the world. The only obstacle in the way of her plan is a sexy hardass called Z, who seems determined to thwart her at every turn. Soon it becomes clear that they have a powerful connection rooted in the past…but can any vow stand the test of time?
My Review
Anything Larissa Ione writes is something I'm definitely going to read. She's been a favorite author since I picked up her Demonica series in 2009 at Barnes & Noble. The best part of 1001 Dark Nights is how Larissa keeps one of my favorite paranormal worlds going.
It's no different in the book Z. Z is another character I'll add to my list of hunky, dreamy book boyfriends. Although, Azagoth is on the list higher than he is, but Z still managed to get on the list. (Don't tell Azagoth though)
Zhubaal is the male character that has his heart set for his soulmate and he's determined to find her, even though it's been hundred plus years. (Can you tell why I love him already?) His good fortune turns around though, especially since he works as second of command to the Grim Reaper, Azagoth.
Zhubaal ends up meeting a very stubborn Enim in the story by the name of Vex. She's determined to sell the souls that are inside of her and she thinks she can strike a deal with Zhubaal's boss. Unfortunately, Zhubaal won't make it easy for her.
Z is a quick story that has all my favorite elements that always has been sucked into the story – A strong female and male character, a great storyline that keeps me on the edge of my seat, and some very steamy romance. There's also the different paranormal elements and how Larissa throws in other things that keep you flipping through the pages or in my case swiping on my Kindle screen.
Although, Zhubaal was stubborn at times, he's the kind of male character that just wants to be with his soul mate. His heart has always been with her. He meets his match with Vex, especially since she is complete opposite of the one girl he has been looking for. I adored Vex because she definitely knew how to handle herself in the story. She even handled herself with the sexy Grim Reaper.
If you're a fan of her Demonica series you'll definitely enjoy Z. You'll even get a little bit of Revenant in the story, which he became a favorite of mine, when I read his book. I give Z 4.5 stars and highly recommend it PNR lovers out there.

---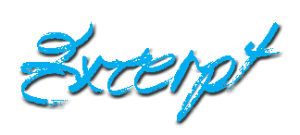 "What's your name? And what is your business with Azagoth?" Stepping closer, he lowered his voice and looked down at her from his extra foot of height. "And keep in mind that I'm his gatekeeper. You will tell me or you won't get off this platform."
She coyly fingered the plunging neckline of her top and batted her jewel-toned eyes. "I'm Vex, and I have a proposition for your boss."
"I'm Zhubaal, and I need a little more than that." He narrowed his eyes, refusing to be charmed or seduced. But damn, she really did have nice breasts. "What kind of proposition?"
For a long moment she stared up at him, her ruby lips pressed together in a stubborn line of silence. Just as he was about to send her back to whatever realm she'd come from, she gave up the seductress BS and held out her right arm.
"See these glyphs?" She traced the outline of one of five squiggly black circles with the tip of one amethyst-painted fingernail. "Touch one."
"If this is a trick––"
"How stupid do you think I am?" she snapped. "If Azagoth is really the Grim Reaper, he's one of the most powerful beings in the universe. Do you honestly think I'm here to piss him off by screwing with one of his griminions?"
Well, that was insulting. "I'm not a griminion," he ground out. "Griminions are ugly little freaks who collect souls when a demon or evil human dies. I'm just your standard everyday minion."
She rolled her eyes. "I know. I was being funny. You're the Grim Reaper's minion. Griminion." She nudged him with her arm. "Come on. Touch me."
Anxious to be rid of this obnoxious female, he gripped her wrist and pressed his fingers against two––or maybe three––of the circles.
He had no idea how many of the things he touched because the moment his skin came into contact with them, the powerful burn of sheer evil shot through him and knocked the breath from his lungs. Holy hell, what were those glyphs? Malevolence seared his skin and forced superheated blood to flow like lava through his veins as he released her and stumbled backward, his head spinning.
"They're souls," Vex said, her voice cutting through his agony. "That's what you're feeling. They attached themselves to me, and I think Azagoth might want to take them off my hands."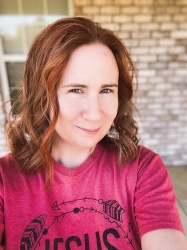 Latest posts by FranJessca
(see all)