Review: 'Geek Girl' by Cindy C. Bennett
November 8, 2011
I received a complimentary copy of the book from the author in exchange for an honest review. This does not affect my opinion of the book or the content of my review.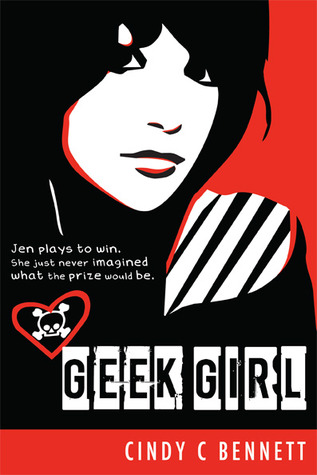 Geek Girl
by
Cindy C. Bennett
Published by
Cedar Fort
on July 26th 2010
Genres:
Young Adult
Format:
Paperback
Goodreads
Purchase at
Amazon
|
Apple

"Think I can turn that boy bad?" 17-year-old Jen turns her life upside down when, out of boredom, she makes a bet that she can turn school geek Trevor into someone like her. Instead, the goth girl finds herself sucked into his world of sci-fi movies, charity work, and even -ugh!- bowling. To truly belong with him -and with her new foster family- she must first come to terms with her violent past.
My Review
(Originally Reviewed on Mrs. Papillion aka "The Book Worm")
I had the privilege of being apart of my first blog tour back in November 2011 on my previous blog…thanks to Cindy C. Bennett and her publisher, Cedar Fort. I received an ARC version of "Geek Girl" from the publisher. I'm not used to reading Contemporary YA…but I have to say after reading "Geek Girl," I will branch back to Contemporary YA. The last time I read a YA like this was back in middle school which was about 11 years ago.
My thoughts on Geek Girl is I loved the story to this book. Jen is one character who had me crying in certain parts of the book, especially when she explained what happened to her and why she went into foster care. She had been rebelling for a while and every time she went into another foster family, she would find a way to mess it up. Although, this time around, it was a boy who had her change and she truly learned that there were people out there that loved her. It was a bet that changed her life. A bet between her friends to have her change a geek boy into a rebel just like Jen. When she first met Trevor, she didn't know a boy like him could change her for good. Trevor is an ideal romantic teenage boy who would sweep any girl off her feet because he treats the girl with respect and dignity. He didn't change Jen himself, Jen changed herself for him because she started to realize she was falling in love with Trevor. She loved the boy who helped the elderly, went bowling with his family, and took his studies seriously. She didn't like taking him to parties because she knew he was uncomfortable. She enjoyed going to watch Sci-fi movies at Trevor's friend's houses. She just loved hanging out with him.
This is a book a Mom of a teenager daughter or even a teenage girl herself in middle school or high school who should read. Cindy C. Bennett takes you into a world of teenagers and what happens between the different worlds of rebel teens and geeks. I recommend this book to anyone who loves to read contemporary YA and has a life lesson to it. Being a mother of two girls under the age of 7, this book put in perspective what some teenagers will do and go through while they're in school. I loved this book, and that is why I gave it 5 stars.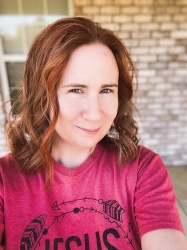 Latest posts by FranJessca
(see all)