Review: 'Goddess Legacy' by M.W. Muse
April 30, 2013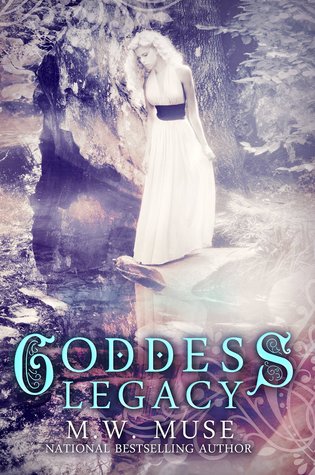 Goddess Legacy
by
M.W. Muse
Published by
Penning Princess Publishing
on January 31, 2013
Genres:
Young Adult Fantasy
Format:
eBook
Source:
Purchased
Goodreads
Purchase at
Amazon
|
Apple

Legacy Kore is an average seventeen year old with your basic insane crush on the hottest guy in school... rather Adin Shepard was the hottest guy in school before he graduated a couple of weeks ago. Now it's summer vacation and she's not sure when she'll get to see him again. Until he shows up at her surprise seventeenth birthday party. Cue saliva glands--it's time to drool.
But her giddiness is cut short when her guardian delivers an emotional blow, telling Legacy her mother hadn't died when she was baby, but that she'd left for Legacy's protection all those years ago. After the initial shock, she expects some story about how her mother was in the Witness Protection Program or something else just as crazy, but when she's told that her mother is a Greek Goddess and that Legacy is changing into one too, she thinks her guardian needs a trip to a mental hospital. Legacy a goddess? Um, yeah. Right. And her BFF is the Easter Bunny.
While trying to make sense out of something that was impossible to believe, Adin asks Legacy out on a date. She is thrilled that her fantasy might become a reality, but when she meets the new guy in town, River, she discovers everything isn't always as it seems, and the legacy she wants just might not be the legacy she is destined to have.
My Review
I love Greek mythology so when I read the synopsis of this book; I knew I needed to check it out.
M.W. Muse tells the story of a girl named Legacy, whose life is changed the minute her guardian tells her the truth about her parents and what is going to happen to her when she turns 18. She does not believe her at first until she starts having strange dreams.
Everything is about to fall in place though for Legacy. The hot boy she grew up with, Adin, asked her out, and she's going to have a job for summer. Although, another boy, River, comes into her life and he starts telling her stuff that is making her realize that her guardian may have told her the truth.
Legacy though is going to realize not everything as it seems and she has to figure out the truth to her dreams and also keep herself alive for her 18th birthday because someone is out to kill her before then and River, the new guy knows who.
M.W. Muse does a fantastic job on her take on Greek mythology, and I liked how the characters are different takes on each Greek god/goddess, except for a few characters that do not play a role in it.
Legacy finds out the truth a little bit who she is, but it takes a while for her to find out. She also does not find out the truth on River and Adin until towards the end.
I clicked very well with some of the characters, but others I did not. Adin had his moments where I could not get along with him. I did not like Ellen and Kate…but that is to be expected. Callie was Legacy's best friend, and she was always there to help Legacy on trying to figure out what was going on, even though she is not apart of it.
It was slow at first to get into the storyline until it got interesting towards the end and towards the times Legacy was figuring out what was happening to her and who she was. The ending was what made me go into shock. Poor Legacy. She was getting some happiness in her life, and a specific person had to come into the book. Boo!!
I give this book 3.5 moons, and I look forward to the second book. I hope I find out a little bit more about Legacy and what is happening to her, Adin, and River.
For some reason, I have strong feelings for River more than I do Adin. I am not sure why though. Maybe it is because I feel terrible for him.
You will have to read this book to find out why and come up with your assumptions and who you like best.
I recommend this book to young adult readers out there and readers who love mythology. You also will notice it falls in the New Adult genre when you read it because the book makes you go through certain emotions through certain characters like for me, River. (poor guy)
Don't get me wrong I like Adin, but he made me mad when he kept secrets from Legacy.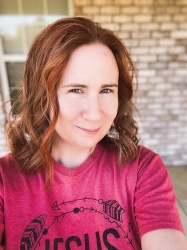 Latest posts by FranJessca
(see all)