Review: 'Harry Potter and the Sorcerer's Stone' by J.K. Rowling #Romanceopoly2020
February 12, 2020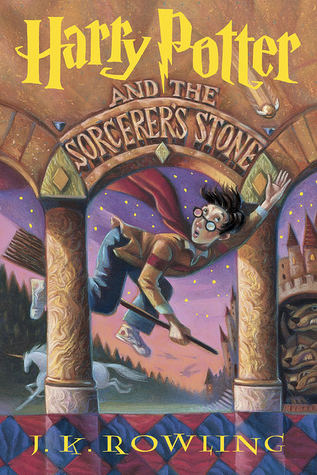 Harry Potter and the Sorcerer's Stone
by
J.K. Rowling
,
Olly Moss
Series:
Harry Potter #1
on June 26, 1997
Genres:
Middle Grade
Format:
AudioBook
Source:
Purchased
Goodreads
Purchase at
Amazon
|
Barnes & Noble

"Turning the envelope over, his hand trembling, Harry saw a purple wax seal bearing a coat of arms; a lion, an eagle, a badger and a snake surrounding a large letter 'H'."
Harry Potter has never even heard of Hogwarts when the letters start dropping on the doormat at number four, Privet Drive. Addressed in green ink on yellowish parchment with a purple seal, they are swiftly confiscated by his grisly aunt and uncle. Then, on Harry's eleventh birthday, a great beetle-eyed giant of a man called Rubeus Hagrid bursts in with some astonishing news: Harry Potter is a wizard, and he has a place at Hogwarts School of Witchcraft and Wizardry. An incredible adventure is about to begin!
---
I'm going to try to keep this review short. Yes, this is the first time I've read the first book in the Harry Potter series or any of the books in the series. Why may you ask? I can't read a book if I've already seen the movie. It's a pet peeve of mind. I prefer to read the book and then see the film. Unfortunately, I wasn't into reading Harry Potter when it came out. I was reading Anne Rice when J.K. Rowling released the first book. I hope to one day read ALL the books in the Harry Potter series, but as of right now, I'm glad I read/listened to the first book. All thanks to the #Romanceopoly2020 Challenge. 🙂
I will say this the book is better than the movie because there was so much left out in the film. Some scenes were changed too. Don't get me wrong, and I still enjoyed the movie. I end up re-watching them over and over again every year. After reading the book, though, I love Hagrid's character even more because he reminds me of a giant protective teddy bear. There's also Hermione Granger, who's smart, resourceful, and a fellow bookworm. She's always been a favorite character of mine in the movie and now in the book.
I also realized that the Dursley's are worst in the book too. I couldn't stand them in the movie, and J.K. Rowling made me despise them more in the book. I thought that wasn't possible. Don't even get me started with Draco Malfoy. He may be cute in the movie, but he's awful as a person in the book. Grrr!
The book does follow the storyline of Harry Potter, finding out he's a wizard and learning about what happened to his parents. He's learning his way in the wizarding world with the help of his new friends. Unfortunately, he's a young boy dealing with a lot in this book. The biggest issue is the enemy that killed his parents is not dead.
I loved the world J.K. Rowling created and wished I would've read these books when they originally came out. Hopefully, soon, I can read the rest of the books. Maybe I can have both of my daughters read them with me. I don't see my teenager reading them right now, but possibly my youngest daughter. She's all about Harry Potter after seeing the movies. My oldest daughter is busy with softball and soccer.
Overall, the first book in the Harry Potter series gets '5-stars,' and I need to find time to read the rest of the books. I love this world.

This post contains affiliate links you can use to purchase the book. If you buy the book using that link, I will receive a small commission from the sale. It will help sponsor future giveaways but costs you nothing extra. You can read the full disclosure underneath the Privacy Policy.
---
---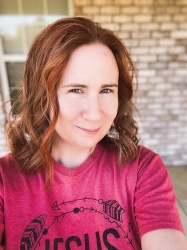 Latest posts by FranJessca
(see all)