Review: 'Holiday Jinx' by Abbey MacInnis
December 21, 2012
I received a complimentary copy of the book from the author in exchange for an honest review. This does not affect my opinion of the book or the content of my review.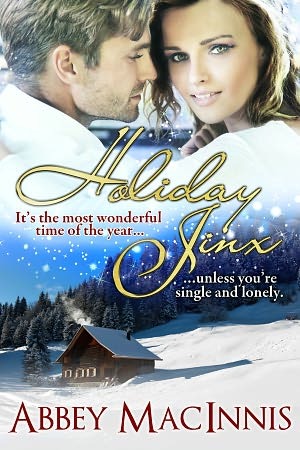 Holiday Jinx
by
Abbey Macinnis
Published by
Abbey MacInnis Publishing
on November 23, 2012
Genres:
Contemporary Romance
Format:
eArc
Source:
the author
Goodreads
Purchase at
Amazon

Jinx—one of Santa's elves—is in trouble with the Big Guy. She's been charged with bringing holiday happiness to Christopher Ragan, CEO of Wondrous Toys. It's a big job especially when he's more attached to the bottom of a bottle than helping his fellow man. She's got enough trouble without spilling the secrets of the North Pole, but then along comes Natalie Burnes, a newbie CEO of Enchanted Toys and in trouble of a hostile takeover from Christopher's company. The woman literally crashes Christopher's vacation plans in a tucked away Michigan cabin---and the sparks start flying. As if Jinx's job of matchmaking the toy makers isn't hard enough, she's got to stay one step ahead of the North Pole patrol and keep out of sight of the humans. No way is she gonna screw up and lose her magic again. If the humans can't find happiness and love by Christmas, Jinx forfeits her chance of seeing her true love too. What's an elf to do?
My Review
Author Abbey MacInnis writes a book about two people who need to find love again and this time have it last forever, and they need the help of one of Santa's elves to make it happen.  Although, the elf Santa does pick is being punished for getting the deed of the humans together since she was found almost ruining the secret of Christmas due to her love of a mortal.
Jinx the elf who Santa has sent on the mission to bring the two humans together has her work cut out for her since Christopher Reagan does not believe in love any longer and Natalie has had her heart broken.  Let's say, Jinx will have to make the humans come together without her magic, and if she fails, she'll be forced to go to the elf prison.
Christopher is CEO of Wondrous Toys, and he always makes a trip to Michigan during the holidays to be alone and drink from the bottle that has taken over his life since his last love broke his heart.  He never thought the stubborn and very determined new CEO of Enchanted Toys, Natalie Burnes would change his Thanksgiving holiday by showing up to his cabin to stop him from buying up shares of her company.  Natalie Burnes knows what kind of man Chris is, and she is determined to get her family's company back up and to run.  Chris though has his secret agenda of Natalie's company, and he knows something is going on behind her back, but he has to make sure he's correct before he tells her.
Both Christopher and Natalie are about to realize their fate was sealed to meet all because of an elf and her mission.
I enjoyed "Holiday Jinx" because it had romance, comedy, and even drama.
I see it becoming a movie one day, especially on ABC Family or Hallmark channels.
It has two characters who have had their heart broken, but differently and they also have had their family drama, but Natalie is naive about what is going on with hers.
Natalie was annoying at times because she could not see through what was going on and then when at the end Christopher announced his true intentions.
She did need Chris from the beginning, and everything ends up working out in her favor because when love conquers everything.
I will be checking out Abbey MacInnis's other books that she has written in the very near future since this was my first book from her.
I recommend this book to anyone who loves Christmas themed books that is a contemporary romance with a paranormal twist.  It was a very much different read, especially with having Santa and the elf, Jinx playing a part.  I never knew Santa could be mean, but I guess he means business when it comes to giving away his secrets.  Jinx was one mischievous character, but she played a very comedic role in the book.  =)
And can I say…I love the title of this book.  =)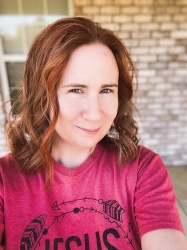 Latest posts by FranJessca
(see all)