Review: 'Ignite' by Kaitlyn Davis
June 20, 2012
I received a complimentary copy of the book from the author in exchange for an honest review. This does not affect my opinion of the book or the content of my review.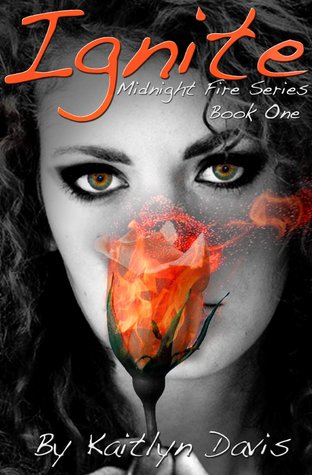 Ignite
by
Kaitlyn Davis
Series:
Midnight Fire #1
Published by
Self-Published
on December 16th 2013
Genres:
Young Adult Paranormal
Format:
eArc
Source:
the author
Goodreads
Purchase at
Amazon

Kira Dawson has the power to burn vampires to a crisp. The problem is, she doesn't know it yet. The even bigger problem is, she's dating one.
When Kira Dawson moves to South Carolina, she meets Luke, a blond goofball who quickly becomes her best friend, and Tristan, a mysterious bad boy who sends shivers down her spine. Kira knows they're keeping secrets, but when she discovers Tristan's lust for blood and her own dormant mystical powers, Kira is forced to fight for her life and make the heartbreaking decision between the familiar comfort of friendship and the fiery passion of love.
From bestselling author Kaitlyn Davis comes a paranormal romance perfect for fans of Twilight, The Vampire Diaries, and Buffy The Vampire Slayer. Ignite is the first book in the Midnight Fire series and it is approximately 65,000 words.
---
I was provided "Ignite" for the "Simmer" Blog tour with Tribute Books Blog Tours. I hate reading out of order, so I'm glad I was supplied the first book, that way I could understand "Simmer."
Ignite is about a girl, Kira who moves to Charleston, South Carolina after spending time in boarding school in New York. Her first day of school, she meets Luke who is a complete clown. She instantly becomes best friends with him. She also is intrigued by the misfit table in the Cafeteria where she can't stop staring at Tristan. He's very dark and mysterious looking. She never thought the mysterious boy would have a huge secret and that secret could kill her.
Kira has a secret of her own, but she doesn't find out about it until one day when she is confronted with the misfits in the Auditorium. She has powers that helped save her life. She also finds out another secret, and this one involves her best friend, Luke. Her life is about to be turned upside down and hopefully; she can survive it
That's my little blurb of the book, and I don't want to spoil it any further.
My thoughts on Ignite were it was a hard time to put down at first. I wanted to find out about the mysterious Tristan and also find out what would happen next with Kira. Kira never expected to have something supernatural around her. I don't think she believed in any of it until she witnessed it.
I loved the character, Luke how he was very protective of Kira when he met her and how he tried to warn Kira about Tristan and his friends. Of course, she didn't listen.
I enjoyed the storyline of the book. It was a little different. I wasn't expecting Kira to play a specific role. I thought she would be a damsel in distress kind of gal…but; actually, she played a significant part, and she's one dangerous female.
The only things that bothered me about the book were it kind of a Twilight feels to it. The love triangle or somewhat love triangle between Kira, Luke, and Tristan. It ended up being a protective love triangle towards the end. Once I found out the real reason why Luke was the way he was with Kira, then I understood better. The whole mystery of Tristan, I was able to pick up on, as soon as the Author described the scene at the Auditorium.
Another thing that bothered me was the editing. It seemed by the middle of the book; I was noticing spelling errors. I have a huge pet peeve on spelling. One in particular instead of the word "knew," it was "new." There were others I picked up on that bothered me.
Other than that, it was an enjoyable Young Adult book.
I recommend this book to Young adult readers out there. The book is only $0.99 right now on Amazon and Barnes & Noble to pick up a copy if you think you would enjoy this kind of read.

This post contains affiliate links you can use to purchase the book. If you buy the book using that link, I will receive a small commission from the sale. It will help sponsor future giveaways but costs you nothing extra. You can read the full disclosure underneath the Privacy Policy.
---
---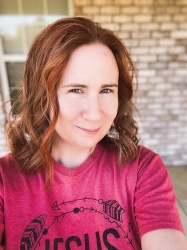 Latest posts by FranJessca
(see all)