Review: 'Last Sacrifice' by Richelle Mead
December 21, 2010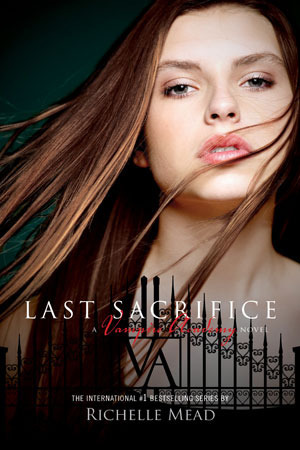 Last Sacrifice
by
Richelle Mead
Series:
Vampire Academy #6
Published by
Razorbill
on December 7th 2010
Genres:
Young Adult Paranormal
Format:
Hardcover
Source:
Purchased
Goodreads
Purchase at
Amazon
|
Apple

This book has Alternate Cover Editions for this ISBN [ACE]
ACE #1

They come first.
My vision was growing dimmer, the blackness and ghosts closing in. I swore it was like I could hear Robert whispering in my ear: The world of the dead won't give you up a second time. Just before the light completely vanished, I saw Dimitri's face join Lissa's. I wanted to smile. I decided then that if the two people I loved most were safe, I could leave this world.
The dead could finally have me.
Rose Hathaway has always played by her own rules. She broke the law when she ran away from St. Vladimir's Academy with her best friend and last surviving Dragomir princess, Lissa. She broke the law when she fell in love with her gorgeous, off-limits instructor, Dimitri. And she dared to defy Queen Tatiana, leader of the Moroi world, risking her life and reputation to protect generations of dhampir guardians to come.
Now the law has finally caught up with Rose - for a crime she didn't even commit. She's in prison for the highest offense imaginable: the assassination of a monarch. She'll need help from both Dimitri and Adrian to find the one living person who can stall her execution and force the Moroi elite to acknowledge a shocking new candidate for the royal throne: Vasilisa Dragomir.
But the clock on Rose's life is running out. Rose knows in her heart the world of the dead wants her back...and this time she is truly out of second chances. The big question is, when your whole life is about saving others, who will save you?
Join Rose, Dimitri, Adrian, and Lissa in Last Sacrifice, the epic, unforgettable finale to Richelle Mead's international #1 bestselling Vampire Academy series.
My Review
(Originally Reviewed on Mrs. Papillion aka "The Book Worm")
I had a hard time putting it down; it was so GOOD! Thank you so much, Richelle Mead, for making me cry during this book. I cried not only because of certain parts but also because it's the last book to Rose's story and let me tell you; I think this is by far the best book in the series. I love the ending!
Let me say I'm looking forward to what Richelle Mead has in store for the Morois and Dhampirs.
I'm sad though that this is the ending of hearing about Rose and Dimitri. I love those two. Although in this book I feel so terrible for Adrian and I just wanted to go into the book and give him a HUGE Hug. It's just awful. I'm hoping Richelle will clarify more on what will happen to Adrian.
I'm also excited about what happened to Lissa. Heck YES!! You go, GIRL!!
I want more about her.
I love how the author just had you keep guessing on the ending of each chapter, that is why I had a hard time putting it down.
My husband, of course, was ignored and my daughter was getting mad at me because I was reading this book, but they got over it once they realize it didn't take me long to finish this book. Once the book is interesting I have a hard time putting it down and from Chapter one to Chapter 36…I had a hard time putting down "Last Sacrifice."
Now I have to wait another year and find out what Richelle Mead has in store next in a series.
Thank you again, Richelle Mead, for writing this book. I give it 5 full moons and like I said before it's my FAVE book in the series.
If you haven't read this Series yet what are you waiting for now?  =)
It's way BETTER than the Twilight Series.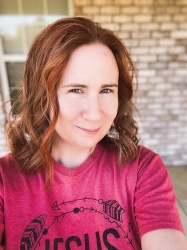 Latest posts by FranJessca
(see all)